Contact Supplier
Contact Supplier
To get in touch with Ritter Medical GmbH, simply fill out the form below.
Ripette®pro high-precision liquid dispenser
The Ripette®pro is purpose designed for high precision stepped dispensing of viscous, contaminated or volatile liquids. The Ripette®pro provides security from ascending aerosol contamination in the tip due to its unique blend of plunger operation with easily swappable Ritips® or other compatible dispenser tips. It thus guarantees reliable and secure daily use, even with highly fluid samples.
The Ripette®pro is a valuable everyday tool for professionals working in research laboratories, hospitals and clinics and the life sciences industry.
Design and features:
Ripette®pro is designed to provide ultimate versatility and user friendliness, marrying lightweight ergonomic form with flexible semi-automated step dispensing scheme. Each single press of the plunger dispenses a precisely measured volume, with the combination of 12 swappable tip sizes, 10 volume adjustments and 120 program steps supporting a very wide range of liquid handling and dispensing applications.
It is made from high-purity bioclean plastics that are resistant to chemical or solvent attack, with a smooth-acting mechanism for reliability and ease of use.
User benefits
The Ripette®pro offers a number of other user benefits:
Robustness: The Ripette®pro guarantees reliable and maintenance-free operation, designed around a purely mechanical concept that needs no additional resources such as power supply or batteries.
User-friendly: The perfect ergonomic design enables easy and comfortable single-handed operation. With the easy-moving dosing button in combination with the low weight, long dosing series can be dispensed conveniently.
Precision: Ripette®pro's vision panel shows Volume adjustments and dosing volumes for different tips for easy and precise dispensing.
Compatibility: The Ripette®pro has been precisely aligned to Ritter's own Ritips® and Ritips®Professional dispensing tips but is also compatible with a wide range of other tips, including PD-Tips® from Brand and Eppendorf's Combitipsc, Combitips® plus and Combitips advanced®.
Safety and security: By using selected premium materials, the Ripette®pro shows a high resistance towards a broad range of chemicals.
Compliance: Every Ripette®pro is individually tested for function and precision to meet the requirements of DIN EN ISO 8655 before being allocated a serial number for distribution and sale.
Quality & Certification
Ripette®pro is developed and manufactured in Germany at Ritter's modern 25,000 m2 production facility is certified to ISO 9001:2008 and EN ISO 13485:2003 plus AC: 2009 standards.
Ripette®pro is designed and individually tested to meet DIN EN ISO 8655 standards for measurement precision.
Ritter is also certified for:
ISO 50001:2011 (Management System Certification)
ISO 9001:2008 (Quality Management System)
DIN EN ISO 13485:2003 + AC: 2009 (Quality Management Requirements for medial devices)
Ordering
| | | | |
| --- | --- | --- | --- |
| Article No. | Description | PU | Pieces/cover box |
| 42020-0000 | Ripette®pro | 1 | 5 |
Ripette®pro is viewable directly on the new Ritter website, which has been re-engineered for greater functionality and accessibility.
Product presentation is now made clearer and more convenient for customers, with full specifications and technical details available for download.
The site now incorporates full search functionality as well as an additional 'News' section featuring the latest events and developments from Ritter. The site is now available in German and English language versions.
Resources
Click on Ripette®pro for technical information.
Click on Ripette®pro brochure for pdf download.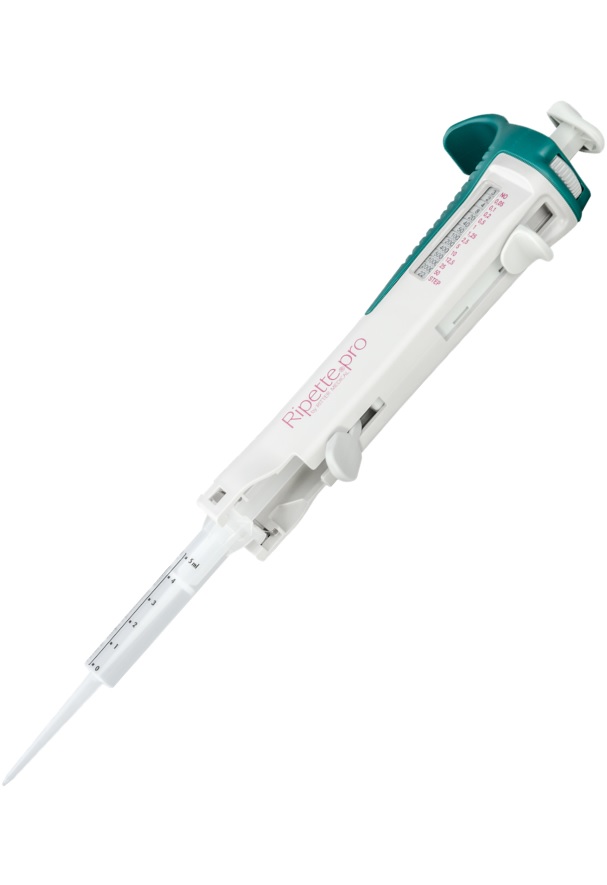 Ripette®pro features wide range of tips and settings plus ergonomic design for ultimate convenience and versatility in liquid dispensing applications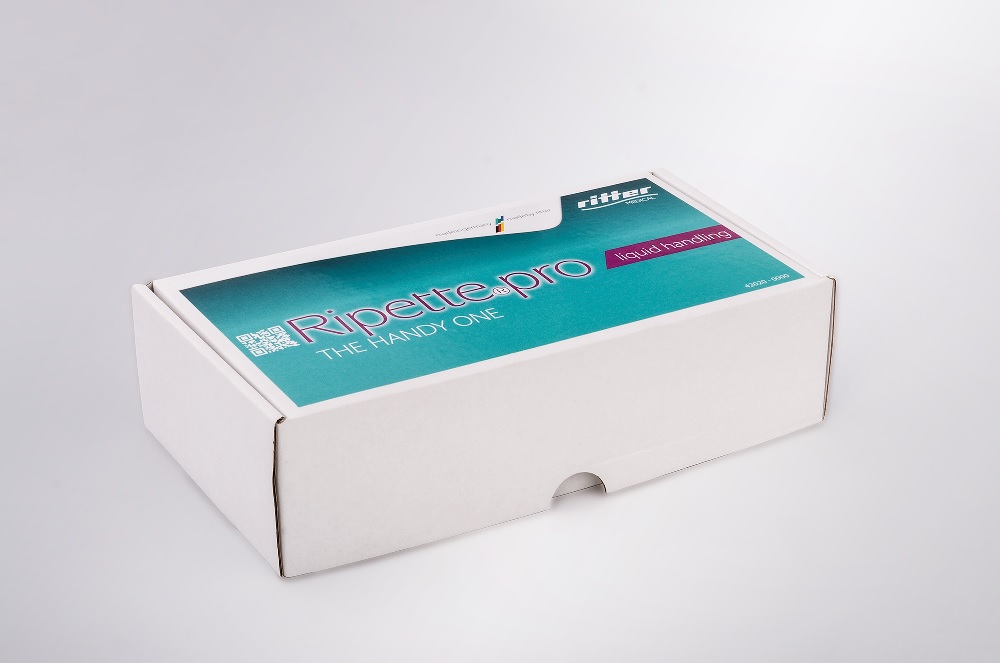 Each Ripette®pro carton contains five dispensers