Contact Supplier
Contact Supplier
To get in touch with Particle Analytical ApS, simply fill out the form below.
Particle Analytical hosting free physical characterization course
Hørsholm, Denmark: – Particle Analytical (PA), the Danish-based CRO that specializes in analysis of particle properties, is staging a one-day course on physical characterization of pharmaceutical products, free of charge.
Whether you work with physical characterization in R&D,QC, need to compare specifications from suppliers or troubleshoot production lines, this course might be interesting for you.
The course will be provided in 2 locations: Frankfurt, Germany (24th March 2020) and Milan, Italy (26th March 2020). Here, PA will share technical and regulative insight on physical characterization of pharmaceutical products, based on two decades of experience as a GMP-certified and FDA registered contract laboratory.
Analysis of particle size, crystal structure and surface area of powders
The course will focus on analysis of particle size distribution (PSD), which is by far the most important physical property of particulate samples. Particle size directly influences material properties such as reactivity, dissolution rate, stability, flowability and handling. Particle size determinations are routinely carried out across a wide range of industries and define critical parameters in the manufacture of pharmaceutical products.
Another important property for control of drug products is the crystal structure of the API. Ensuring the presence of the right polymorph can be of detrimental importance, and the use of X-ray diffraction analysis for identification and quantification of drug products will be covered.
Finally, the specific surface area (SSA) of powders is gaining more and more attention in the control of drug products. BET (Brunauer-Emmett-Teller) is a classic technique for the analysis of SSA, listed in the pharmacopeia, and will also be covered in the course.
In summary, the course will cover the following topics:
Analytical techniques for determination of PSD, crystal structure and SSA
Regulatory requirements for powder characterization
Development of analytical methods for powder characterization
Validation of analytical methods for powder characterization
Linking material properties to formulation/processing behavior, stability and bioavailability
Real life examples of identifying potential critical product attributes related to drug substances
Target audience
The course is intended for all professionals involved with physical characterization of pharmaceutical products.
For scientists, it will explore the underlying principles of analytical methods.
For technologists, it will provide a clear introduction to the most effective analytical methods and commonly observed industrial problems.
For regulatory and quality assurance personnel, it will provide deeper understanding of the quality control process.
Pre-registration
The first workshop will be held on March 24, 2020, in Frankfurt-am-Main in Germany, followed two days later by a second seminar in Milan, Italy. Full venue and other details will be announced at end of February 2020. More information can be found here.
Admission to both seminars is free of charge with pre-registration now open.
About Particle Analytical
Particle Analytical ApS is a contract laboratory (CRO) that specializes in the analysis of physical parameters of particles, powders or emulsions, using a range of advanced techniques.
Founded in year 2000, the laboratory has become one of Denmark's most rapidly expanding companies, twice winning the national 'Growth Gazelle' award.
It is one of the few laboratories in Europe to offer a complete range of services dedicated to analysis of powders, including particle size, and a range of physicochemical properties. These services are primarily focused on the pharmaceutical industry, where particle and powder analysis are essential in controlling compound properties during development, both with regard to production process and behavior in vivo.
Unique analytical services include determination of refractive index, fast compatibility screenings of excipients and determination of the crystallinity of samples.
Particle Analytical's leading-edge capabilities include laser diffraction, XRD, thermal analysis, dynamic light scattering, optical microscopy, BET, dynamic vapor sorption, density measurement and air permeability. The laboratory is fully certificated as cGMP compliant by the Danish Medicines Agency and is also registered with the US Food & Drug Administration (FDA).
Particle Analytical services can either be used in routine analysis, separately to solve specific problems, or in parallel to larger drug development programs. These services include particle size determination, examination of physical properties, polymorph screening, method development and validation.
Resources
Click on Pre-registration to email Particle Analytical.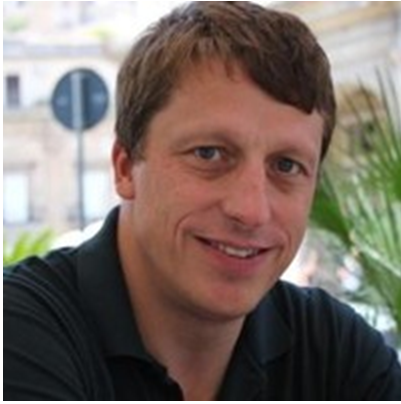 Particle Analytical CEO, Mr. Søren Lund Kristensen
View Articles by Particle Analytical ApS