Contact Supplier
Contact Supplier
To get in touch with Particle Analytical bringing vapor sorption profiling insights to PARTEC Nuremberg, simply fill out the form below.
Particle Analytical bringing vapor sorption profiling insights to PARTEC Nuremberg
Hørsholm, Denmark: – Particle Analytical, the Danish-based CRO that specializes in analyzing particle properties, will attend the upcoming PARTEC international congress on particle technology in Nuremberg.Particle Analytical will bring fresh insights on sorption profiling to the conference with a presentation by its CEO and founder, Mr. Søren Lund Kristensen, who will lead the company's presence at PARTEC.
Sorption profiles
Mr. Kristensen will share Particle Analytical insights on 'Influence of particle size on vapor sorption profiles of pharmaceutical anhydrate/hydrate systems' on the final morning of the congress (April 11, 1120-1140hrs, Stockholm Room) as part of the conference track on Particle Interactions and Interfaces.
"We are pleased to be returning to this high-level event, which does so much to advance knowledge within the field of particle research,' said Mr. Kristensen.
"This provides us with an excellent opportunity to network with our peers and to reach out to our key audiences in the contract manufacturing sector and pharmaceutical industry generally," he added.
About Particle Analytical
Particle Analytical ApS is a contract laboratory (CRO) that specializes in solid state characterization, including analysis of particle size/morphology, polymorphism and properties of powders or emulsions.
Founded in year 2000, the laboratory has become one of Denmark's most rapidly expanding companies, twice winning the national 'Growth Gazelle' award.
It is one of the few laboratories in Europe to offer a complete range of services dedicated to analysis of powders, including particle size, flowability, vapor sorption and specific surface area. These services are primarily focused on the pharmaceutical industry, where particle and powder analysis are essential in controlling compound properties during development, both with regard to production process and behavior in vivo.
Unique services include: Comprehensive experience in method development for particle size analysis, determination of refraction index, polymorph screening, fast compatibility screenings of excipients and determination of amorphous content in API´s.
Particle Analytical's leading-edge capabilities include laser diffraction, XRD, thermal analysis, dynamic light scattering, microscopy, BET, dynamic vapor sorption, density measurement and air permeability. The laboratory is fully certificated as cGMP compliant by the Danish authorities and is also registered with the US Food & Drug Administration (FDA).
Particle Analytical services can either be used in routine analysis, for method development and validation, for larger drug development programs or for characterization of products throughout the production line.
About PARTEC 2019
The International Congress on Particle Technology (PARTEC) is one of the world's major scientific congresses for particle and bulk solids technology.
Held every third year, the congress provides an international forum for R&D in new technologies. It is co-located with POWTECH, the leading trade fair for the mechanical processing, analysis and handling of powder and bulk solids.
For 2019, PARTEC will take a holistic view of particle technology and will explore a range of processes including particle formation, particle characterization, measuring methods and agglomeration, formulation and coating. In particular it will focus on characterization and dynamic simulation of interconnected solids processes.
PARTEC 2019 is a three-day event opening April 9 at the East Hall of the Nürnberg Convention Centre (NCC Ost) in southern Germany.
The congress is organized by Nürnberg Messe with further information at: https://www.partec.info/.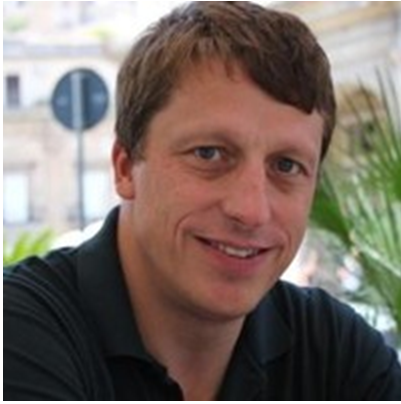 Particle Analytical CEO, Mr. Søren Lund Kristensen
View Articles by Particle Analytical ApS