Contact Supplier
Contact Supplier
To get in touch with Particle Analytical ApS, simply fill out the form below.
Particle Analytical bringing cGMP development offers to CPhI Frankfurt
Hørsholm, Denmark: – Particle Analytical (PA), the Danish-based CRO that specializes in analyzing particle properties, will send a strong team to next month's huge CPhI Worldwide pharma expo in Frankfurt.
PA has been a consistent presence at CPhI events over the past few years, presenting its expanding portfolio of GMP compliant and FDA registered contract laboratory services, including particle analysis, physical characterization, sorption profiling and other advanced analytical capabilities.
It will again be using the 2019 event to further widen and deepen its contacts with the life sciences community.
Attendance at CPhI
The Particle Analytical team for CPhI Frankfurt will be headed by founder and CEO, Søren Lund Kristensen, with Senior Technical Specialist Mouritz Svenson.
They will use CPhI's many networking platforms and opportunities to seek out new partners within development and manufacturing, who are in need of support of analytical services.
Expertise within solid state characterization
Particle Analytical is looking to demonstrate how their comprehensive range of cGMP CRO and CDMO capabilities in granule, powder, and emulsion characterization, can support drug discovery and manufacturing.
"Our offers have particular relevance and attractions for the many CDMOs and generic drug producers to be found at every CPhI event," commented Søren Lund Kristensen
"Research professionals will be particularly interested in the wide range of GMP compliant contract analyses in physical characterization that we can provide" he added.
About Particle Analytical
Particle Analytical ApS is a contract laboratory (CRO) that specializes in analysis of physical parameters of particles, powders or emulsions, using a range of advanced techniques.
Founded in year 2000, the laboratory has become one of Denmark's most rapidly expanding companies, twice winning the national 'Growth Gazelle' award.
It is one of the few laboratories in Europe to offer a complete range of services dedicated to analysis of powders, including particle size, and a range of physicochemical properties. These services are primarily focused on the pharmaceutical industry, where particle and powder analysis are essential in controlling compound properties during development, both with regard to production process and behavior in vivo.
Unique analysis services include determination of refraction index, fast compatibility screenings of excipients and determination of the crystalline proportions of samples.
Particle Analytical's leading-edge capabilities include laser diffraction, XRD, thermal analysis, dynamic light scattering, optical microscopy, BET, dynamic vapor sorption, density measurement and air permeability. The laboratory is fully certificated as cGMP compliant by the Danish authorities and is also registered with the US Food & Drug Administration (FDA).
Particle Analytical services can either be used in routine analysis, separately to solve specific problems, or in parallel to larger drug development programs. These services include particle size determination, examination of physical properties, polymorph screening, method development and validation.
About CPhI Worldwide 2019
CPhI Worldwide is the flagship annual trade show for pharma ingredients and partner sourcing providing delegates and exhibitors opportunities to arrange face-to-face meetings with potential international pharmaceutical partners and collaborators and gain insights on latest industry trends.
Now in its 30th year, the 2019 expo is a three-day event opening November 5 at the Messe showground in Frankfurt-am-Main, Germany, which last hosted CPhI in 2017.
CPhI Worldwide 2019 includes the co-located zoned exhibitions; P-MEC Machinery and Equipment, ICSE Outsourcing solutions, FDF for finished dosage formulations, InnoPack for pharmaceutical packaging and events and the new BioProduction conference focusing on bioprocessing and manufacturing.
Together, they are expected to attract 45,000 delegates along with more than 2,500 exhibiting companies from some 160 countries.
The CPhI series is staged by leading Global B2B Events Organizer and Publisher UBM Live More information at: https://www.cphi.com/europe/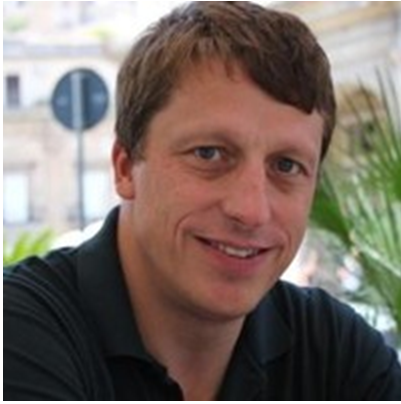 Particle Analytical CEO, Mr. Søren Lund Kristensen
View Articles by Particle Analytical ApS