Contact Supplier
Contact Supplier
To get in touch with BERNHARDT, simply fill out the form below.
New Bernhardt Executive Director signals marketing expansion
Wimille, France: – Bernhardt, the French-based world leader in high barrier film and foil pouches and bags, has welcomed Pierre-Emmanuel Grandjean to its board as new Executive Director in charge of business development.
The appointment signals significant changes in marketing strategy for Bernhardt, to capitalize on growing demand and recent expansion of production capacity. Bernhardt has seen sustained growth in sales over recent years, with turnover up 17% during 2016-17.
The company has developed a series of innovative solutions, such as free-standing liquid pouches, and now wants to enhance distribution across Europe.
UK and German drive
Pierre Grandjean will initially focus his attention on growing Bernhardt's UK and German markets.
"I am delighted to be joining Bernhardt, which is a highly innovative company with a range of very distinctive offers for the food and pharma markets," said Pierre Grandjean.
"Our immediate ambition is to achieve far more business in those markets where we have been relatively low profile up to now, with the UK and Germany high on the list," he commented.
Point of contact
A key part of M. Grandjean's brief will be to act as principal point of contact for new partners and customers.
"We were highly impressed with Pierre-Emmanuel's experience and evident business focus," commented Bernhardt CEO, Jean-Marc Gourlet.
"He is a graduate from HEC Paris Business School and has more than a decade's professional experience. He was based in London from 2014 to 2017 and has a strong experience in managing cross border projects – all ideal qualifications for the roving international brief we have in mind,' said M. Gourlet.
About Bernhardt
Bernhardt Packaging & Process (Bernhardt) is a French-based specialist manufacturer of high-barrier foil packaging and industrial packaging machinery.
Joseph Bernhardt founded the company in 1956 in Boulogne-sur-Mer to design and manufacture machines for the packing of fish and seafood. In the early 1970s, it extended its activities to the production of high barrier bags, tailor-made for the packing of sensitive products and perishable products.
The company is a now a world-class specialist in pharma industry solutions for the packing of sensitive powders, granules, paste or liquid products in pouch sizes ranging from 50cl to 2000 liters. These are formed of high barrier foils for ultra-sensitive products as well as laminated or co-extruded medium protection films for mainstream applications.
BERNHARDT offers a very wide range of open mouth packs and re-closable pouches with high barrier properties to protect products from moisture, oxidation, light, and contamination. These include pouches for solids, liquids and pastes and large capacity high barrier bags for solids: It also manufactures a wide range of specialized machinery to meet specific packaging needs such as sealing, powder filling, vacuum or gas flushing and packing.
The company is a member of the GMP BOX alliance of five family-owned companies based in Northern France with shared mission to bring strong expertise in various complementary packaging domains to pharma and biotech market. Other members are Baron Group, specializing in advance production technologies; SERAIL, a world leader freeze drying technology; EREA, specialized in containment solutions and ultra clean air protection; and powder mechanical processing specialist Forplex.
Resources
Click on BERNHARDT range to get more information about the BERNHARDT product range.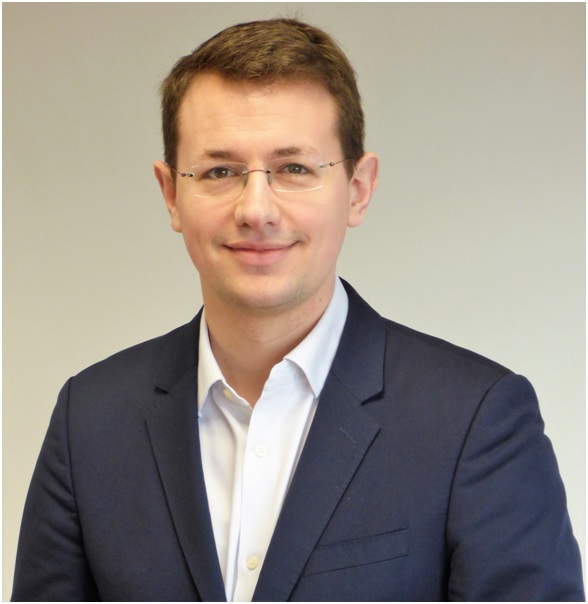 Pierre-Emmanuel Grandjean: new Bernhardt Executive Director