Contact Supplier
Contact Supplier
To get in touch with BERNHARDT, simply fill out the form below.
BERNHARDT Gravimetric Filling Machines
BERNHARDT offers gravimetric filling machines for big bag applications and also for combined filling and dosing.
They are particularly designed to handle pulverulent products with variable fluidity, including lump formation and poor flowability that are encountered in the pharmaceuticals, chemicals, food and cosmetics industries
Big Bag Filling
BERNHARDT's gravimetric big bag filling machine allows sensitive products to be packed in a sealed packaging to preserve all the mechanical and/or organoleptic qualities of the products throughout their specified lifetimes.
Features
The machine is designed for automatic filling of big bags with powders and granules, with a production rate of 6-12 big bags of up to one tonne per hour, depending on bag volume and substance flowrate.
It incorporates a number of features that are highly desirable in pharmaceutical and fine chemicals filling operations, such as:
Inflatable seal to guarantee tightness during filling
inert gas bag opening for controlled atmosphere packaging
Automatic liner sealing
Touch screen for parameter management
Control of vacuum level and reinjection of inert gas
Precision weighing
Cycle recorded for each bag
Hygienic design and stainless steel fabrication
Suspended structure to facilitate floor cleaning
Benefits
This delivers a series of tangible user benefits that include:
Filling, weighing and liner sealing at the same workstation
Operator presence only required for starting the cycle
High quality seal for all types of liner
Easier GMP/GDP compliance
Support for wash, clean or sterilize in place (CIP/SIP)
Fill and Dose Machine
BERNHARDT's Filldose filling and dosing machine has been designed to meet the requirements of industrial sectors like the food industry, pharmaceuticals or chemicals. It is designed for the semi-automatic filling of powders and granules into bags ranging from 1 kg to 50 kg.
Features
The Filldose machine is designed around an integrated bag support table and is fabricated in 304 and electropolished 316 grade stainless, including 60 L hopper. The solution incorporates a range of features supporting pharma and similar applications. These include:
Stainless steel fluidizing and de-bridging blades
PTFE dosing shutter
Level sensor with hopper full indicator
Hopper up and down movements by electrically operated jacks positioned at easy cleaning height
Pouyes ring to trap fine dust
Donaldson vent for air extraction
Clamp to hold and seal the top of the bag
Brushless motor
Touch screen control panel on articulated arm
Benefits
The Filldose solution delivers a series of meaningful benefits for users. These include:
Continuous monitoring of dosing speed
High precision weighing of all types of powders
Ability to handle difficult-to-dose products
Superior operator exposure limit protection
Easy to clean and disassemble
Support for CIP/SIP
Filling cycles recorded for each bag
In-line integration
Resources
Click on BERNHARDT Gravimetric Filling to get detailed product information.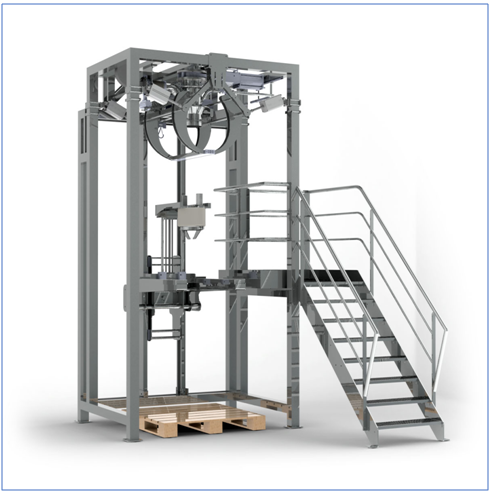 BERNHARDT Big Bag Gravimetric Filling Machine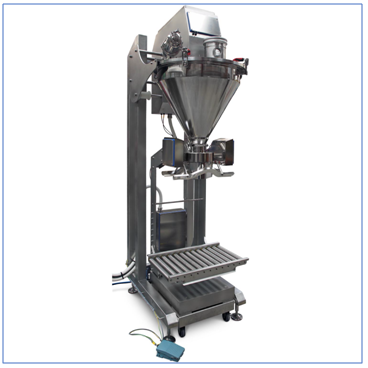 BERNHARDT Filldose filling and dosing machine