Contact Supplier
Contact Supplier
To get in touch with MEDELPHARM S.A.S, simply fill out the form below.
Medelpharm presenting advanced theory and practice at UK Tabletting School
Beynost, France: – Research-based manufacturer and powder compaction specialists Medelpharm S.A.S. will present insights on Quality by Design (QbD) and other aspects of advanced tablet formulation at the Tabletting School organised by its partner BASF and the UK's De Montfort University (DMU), Leicester.
The two-day Tabletting School, opening at DMU's Leicester School of Pharmacy campus on February 19, is designed to meet the needs of formulators working in Galenical research and development, giving them advanced knowledge and techniques.
On the first morning of the seminar, Medelpharm Business Development scientist Bruno Leclercq will present insights on 'Powder compaction: fast product development with a new generation of tableting instruments,' showing the potential of advanced standalone instruments like the benchtop STYL'One Nano to form a complete tabletting laboratory when partnered with advanced development software like Medelpharm's ALIX.
The French-based company will also run live demonstrations of STYL'One Nano and ALIX, with guidance from senior pharmacist Adrien Pelloux.
About Medelpharm
Medelpharm is an international enterprise, located in Lyon, making available the most powerful, still easy-to-use R&D tableting presses like the STYL'One family of R&D tablet presses to every formulator and development scientist.
You are looking for assistance in API and excipient characterization, solid dosage formulation or production trouble shooting? Please come and visit our Science Lab in Lyon.
Medelpharm offers a comprehensive portfolio of Multifunction R&D presses (Servo-mechanical Simulators), Process equipment and extensive Lab Services in tableting, granulation and coating.
Made by people for people.
Website link: www.medelpharm.com – contact@medelpharm.com
Media Contact
Ingrid Coyle, Director Global Business Development and Communication, Medelpharm S.A.S.
Tel: +33 610 50 79 55 or +33 478 9762 10
Email: icoyle@medelpharm.com
Resources
Click on DMU Tabletting School to see program.
Click on STYL'One Channel for video.
Click on STYL'One Nano to download brochure.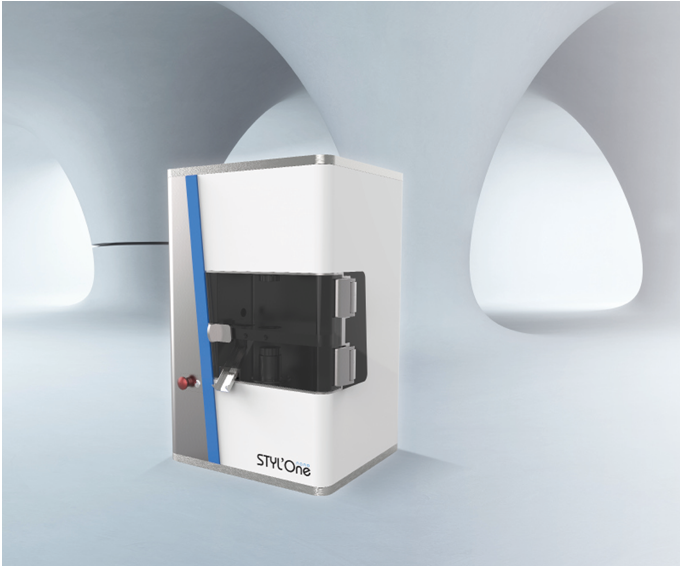 Medelpharm STYL'One Nano benchtop tableting instruments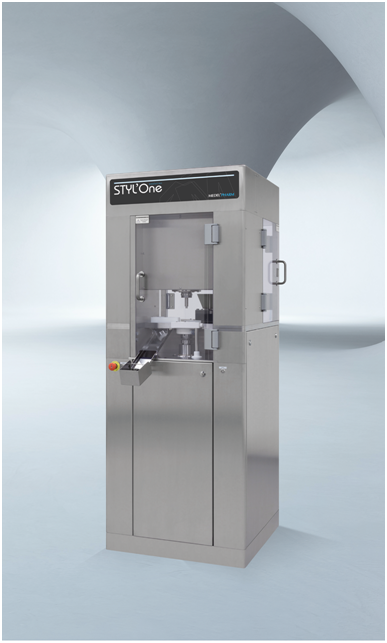 STYL'One Evolution