Contact Supplier
Contact Supplier
To get in touch with BERNHARDT, simply fill out the form below.
Bernhardt secures Estonian order
Wimille, France: – World-leading pouch manufacturer and sealing specialist, Bernhardt, has expanded its business to the Baltic region of the EU.
Bernhardt has secured an initial order from Lallemand's Yeast Plant in Estonia for its versatile Vacuum Chamber sealing and packaging cabinet, capable of producing vacuum sealed pouches for solids, powders and hot or cold liquids.
The Vacuum Chamber is now fitted with Bernhardt's proprietary Impulse Driver technology to ensure ultra-precise sealing temperature control.
Pushing boundaries
Bernhardt Packaging & Process Executive Director Pierre-Emmanuel Grandjean commented: "We are always pushing our boundaries but this week even more so than usual. We have just secured our first client in Estonia in the company's 60+ year history."
"Many thanks to the teams at Lallemand for their trust," added M. Grandjean.
Bernhardt has also produced a video showing the Vacuum Chamber in action.
About Bernhardt
Bernhardt Packaging & Process (Bernhardt) is a French-based specialist manufacturer of high-barrier film pouches and bags, as well as industrial packaging machinery.
Joseph Bernhardt founded the company in 1956 in Boulogne-Sur-Mer to design and manufacture tailor-made machines including sealing technology. In the early 1970s, it extended its activities to the production of high barrier bags, tailor-made for the packing of sensitive products and perishable products.
The company is now a world-class specialist in pharma industry solutions for the packing of sensitive powders, granules, paste or liquid products in pouch sizes ranging from 50cl to 2000 liters. These are formed of high barrier foils for ultra-sensitive products as well as laminated or co-extruded medium protection films for mainstream applications.
BERNHARDT offers a very wide range of open mouth packs and re-closable pouches with high barrier properties to protect products from moisture, oxidation, light, and contamination. These include pouches for solids, liquids and pastes and large capacity high barrier bags for solids: It also manufactures a wide range of specialized machinery to meet specific packaging needs such as sealing, powder filling, vacuum or gas flushing and packing.
Resources
Click on Vacuum Chamber to view video.
Click on Bernhardt range to get more information about the Bernhardt product range.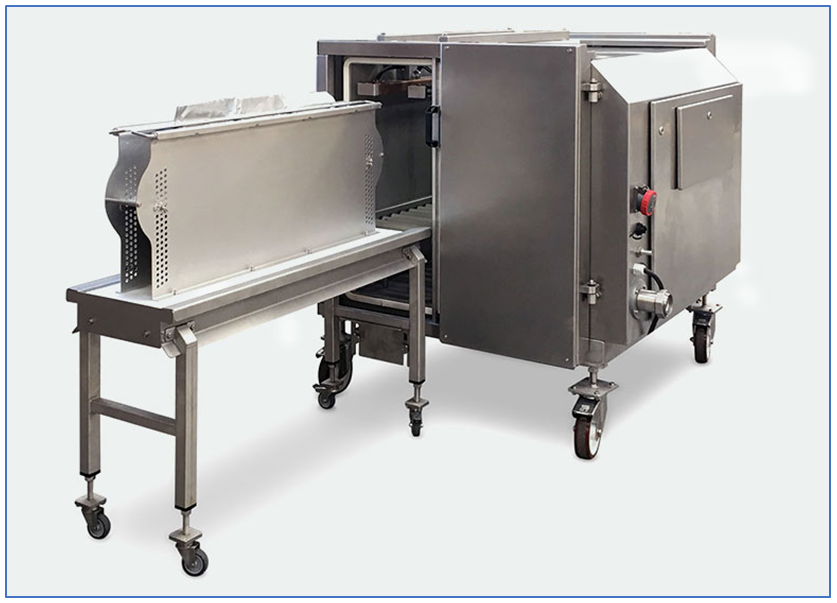 Bernhardt Vacuum Chamber packaging and sealing system