Contact Supplier
Contact Supplier
To get in touch with BERNHARDT, simply fill out the form below.
Bernhardt bringing cutting edge film and foil technology to CPhI Worldwide 2018
Wimille, France: – Bernhardt, the world leading pouch manufacturer will show its latest high barrier film and foil bags when it returns to the landmark CPhI Worldwide expo in Madrid.
Once again, Bernhardt will be a leading presence, exhibiting at Booth 4F71 as part of the P-Mec pharmaceutical equipment, machinery and technology zone at the Fiera de Madrid.
Versatile pouches
"Our ninth successive showing at CPhI Worldwide will give us the opportunity to present in particular our enhanced range of stand up pouches for liquid products and open-mouth bags, which are becoming increasingly popular within the industry for their versatility," commented Bernhardt Sales Director, Jeremie Dalle.
"The new ranges feature sealing shapes and strong foils that provide superb barrier protection and impact resistance, as well as enhanced side gusset design and offer decisive advantages for purchasing, production and packaging decision makers, including greater space efficiency, easier handling and less wastage," said Mr. Dalle.
Wide range
Bernhard has now expanded manufacturing capacity at its Wimille facility near Boulogne, adding two new production lines to meet the rising demand for its freestanding liquid pouches, which can also be used in aseptic filling applications.
"Alongside that, we can show one of the industry's most extensive and impressive range of film and foil based packaging machinery and packing solutions," said Mr. Dalle.
Bernhardt provides a wide range of pouches and bags for liquids and solids, ranging in size from 0.5 liters to 2000 liters that are used across a very wide range of pharmaceutical and other industrial applications.
About Bernhardt
Bernhardt Packaging & Process (Bernhardt) is a French-based specialist manufacturer of high-barrier foil packaging and industrial packaging machinery.
Joseph Bernhardt founded the company in 1956 in Boulogne-Sur-Mer to design and manufacture machines for the packing of fish and seafood. In the early 1970s, it extended its activities to the production of high barrier bags, tailor-made for the packing of sensitive products and perishable products.
The company is a now a world-class specialist in pharma industry solutions for the packing of sensitive powders, granules, paste or liquid products in pouch sizes ranging from 50cl to 2000 liters. These are formed of high barrier foils for ultra-sensitive products as well as laminated or co-extruded medium protection films for mainstream applications.
BERNHARDT offers a very wide range of open mouth packs and re-closable pouches with high barrier properties to protect products from moisture, oxidation, light, and contamination. These include pouches for solids, liquids and pastes and large capacity high barrier bags for solids: It also manufactures a wide range of specialized machinery to meet specific packaging needs such as sealing, powder filling, vacuum or gas flushing and packing.
About CPhI Worldwide 2018
CPhI Worldwide is the flagship annual trade show for pharma ingredients and partner sourcing providing delegates and exhibitors opportunities to arrange face-to-face meetings with potential international pharmaceutical partners and collaborators and gain insights on latest industry trends.
Now in its 29th year, the 2018 event is a three-day event opening October 9 at IFEMA, Feria de Madrid, Spain, which last hosted the event in 2015. CPhI Worldwide 2018. CPhI Worldwide includes the co-located zoned exhibitions; ICSE Outsourcing solutions, P-MEC Machinery and Equipment and InnoPack pharmaceutical packaging events. Together, they are expected to attract a record 45,000 delegates along with 2,500 exhibiting companies from 153 countries.
New for 2018, the Expo will feature bioLIVE, a new specialized exhibition focusing on the biopharmaceutical industry.
The CPhI series is staged by leading Global B2B Events Organizer and Publisher UBM Live More information at: https://www.cphi.com/europe/.
Click on BERNHARDT range to get more information about the BERNHARDT product range.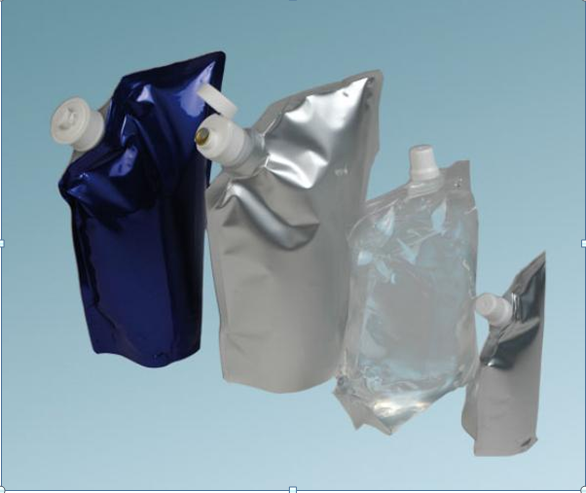 Bernhardt's freestanding film and foil pouches for liquids are also suitable for aseptic filling applications