Contact Supplier
Contact Supplier
To get in touch with PHCEU showing advanced lab technologies at LAB-SUPPLY Münster, simply fill out the form below.
PHCEU showing advanced lab technologies at LAB-SUPPLY Münster
Etten-Leur, The Netherlands: – Biomedical preservation specialist PHC Europe B.V. (PHCEU) will be a prominent presence at the North German regional LAB-SUPPLY laboratory technology fair in Münster next month.
PHCEU will be exhibiting almost examples from its huge range of PHCbi laboratory and biomedical cooling, freezing, incubation and cryogenic solutions in the Münsterland Hall of the Messe und Congress Centrum in Münster.
Laboratory solutions
PHCbi (formerly Panasonic Healthcare) has been regularly represented this and other LAB-SUPPLY regional trade fairs over the past few years.
The PHCEU display will have special emphasis on ultra-low temperature (ULT) -860C freezers and CO2 incubators.
The expo team will also show how they can meet the needs of pharmaceutical, biotechnology and healthcare customers with fast delivery, in-depth back up and service, optimal cell culture results and secure storage for valuable samples. They will emphasize market-leading reliability and reproducibility of PHCbi products.
European audience
"LAB-SUPPLY provides us with a great series of platforms to showcase our products and share our expertise with an influential and valuable professional audience covering Germany and Austria," commented PHCEU Communications Manager, Ton Schipperheijn.
"Our day in Münster will provide us with a great chance to meet existing and potential customers and make new contacts," Mr. Schipperheijn added.
About PHCEU
Netherlands-based PHC Europe BV (PHCEU) is the European and African arm of the international PHC Corporation, whose PHCbi products are recognized worldwide as a leading and trusted brand for reliable, high-quality medical and laboratory equipment, with particular focus on technologies for preservation, incubation, sterilization and healthcare.
The company's mission is to provide a leading, trusted brand for sustainable healthcare and biomedical product solutions, supporting the work of its customers to improve the health and well-being of people around the world.
PHCEU solutions range from excellent sample security in an ultra-low temperature (ULT) freezer or the best environment for cell culture in a CO2 incubator, while its relationships span the pharmaceutical, healthcare and biotechnology sectors, with a pan-continental supply and support network that can quickly meet customer demands across Europe and Africa.
PHCbi products are grouped in four main ranges: Preservation, Incubation, Processing and Sterilization and include ULT, cryogenic and biomedical Freezers, pharmaceutical and blood bank refrigerators, liquid nitrogen cryopreservation freezers, lab tanks, transport containers and vapor shippers and a range of incubation and sterilization solutions.
PHCEU is part of the international PHC Corporation, founded in Japan in 1969, that now operates across more than 120 countries worldwide, focusing on the three core business fields of Medical Devices, Healthcare IT & Life Sciences.
PHC products and facilities are certified to ISO 9001, ISO 14001 and ISO 13485 standards for quality, environmental management and medical devices.
PHC can provide turnkey solutions for validation and qualification in accordance with all current GMPs, GLPs, GCPs, 21 CFR Part 11, PAT, ISO and specific customer requirements and applications.
About LAB-SUPPLY 2019
LAB-SUPPLY is a series of German regional trade fairs for instrumental analytics, laboratory technology, laboratory chemicals and biotechnology in the life sciences.
The events recognise the huge challenges that specialist practitioners face in keeping abreast of current developments in laboratory equipment by gathering together leading suppliers as well as expert speakers under one roof.
LAB-SUPPLY presents latest innovations in lab technology along with business and application lectures and advice from specialists in areas including environmental-, food- and industrial analytics, biochemistry, gene technology, molecular- and cell biology, medical diagnosis and pharmacology.
The North German LAB-SUPPLY expo is a one-day event held on September 25 in the Münsterland hall of the Fair and Congress Center in Münster.
The event is organized by Laborscope in association with Analitik News and Labor Praxis magazines: https://www.lab-supply.info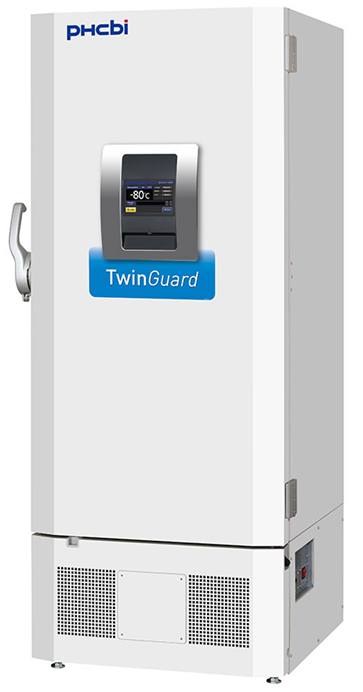 PHCbi MDF 502 VX ULT laboratory ULT freezer with TwinGuard dual system protection