Contact Supplier
Contact Supplier
To get in touch with PHC Europe BV, simply fill out the form below.
PHCbi VIP ECO ULT Freezer – MDF-DU702VH-PE
PHCbi includes the 729 liter capacity MDF-DU702VH in its VIP ECO range of ultra-low temperature  (-86°C) freezers, combining cost-saving and environmentally friendly sample storage with compact footprint and user-friendly operation.
It uses natural refrigerants and innovative technology to minimize energy consumption, reduce environmental impact and save money. It is certified as a Class IIa medical device for provision of secure storage of valuable research and clinical samples.
Features
The MDF-DU702VH VIP ECO ULT Freezer is designed with real-world laboratory and clinical needs in mind, with a range of advanced technologies and sensible design features, including:
Environmentally friendly efficient refrigeration: The MDF-DU702VH is PHCbi's most energy efficient freezer, consuming just 7.7 Kw per hour. Its natural hydrocarbon refrigerantsprovide more efficient cooling due to their high latent heat of evaporation. As well as improved performance, this also delivers reduced power consumption and energy costs, making it an ideal solution for laboratories looking to reduce their carbon footprint and environmental impact to comply with sustainability policies.
Inverter Technology: PHCbi's Inverter Compressors maximize cooling performance under different conditions, further contributing to reduced energy consumption. Replacing conventional single speed compressors that cycle on and off, inverter compressors run at different speeds to maximize cooling performance under different conditions, ensuring uniform temperature stability throughout the cabinet.
Intelligent interfaces: The EZlatch and color LCD touch panel makes access to stored samples and full user control easy, even with gloved hands, while the front-mounted USB port makes transferring logged data to a PC simple and convenient. Important information such as freezer temperature, door opening times and alarm history is logged for monitoring in GLP applications.
Efficient & Flexible Sample Storage: The combination of VIP PLUS vacuum insulation and an enhanced cabinet design with insulated outer door, ensures optimum temperature uniformity, while the reduced wall thickness maximizes storage capacity. Multiple shelf configurations allow a variety of storage options. Organize your samples by transferring your current inventory racks.
The VIP ECO ULT Freezer range from PHC Europe B.V. also includes the 528-liter MDF-DU502VH-PE and the 845-liter MDF-DU901VHL-PE.
Specifications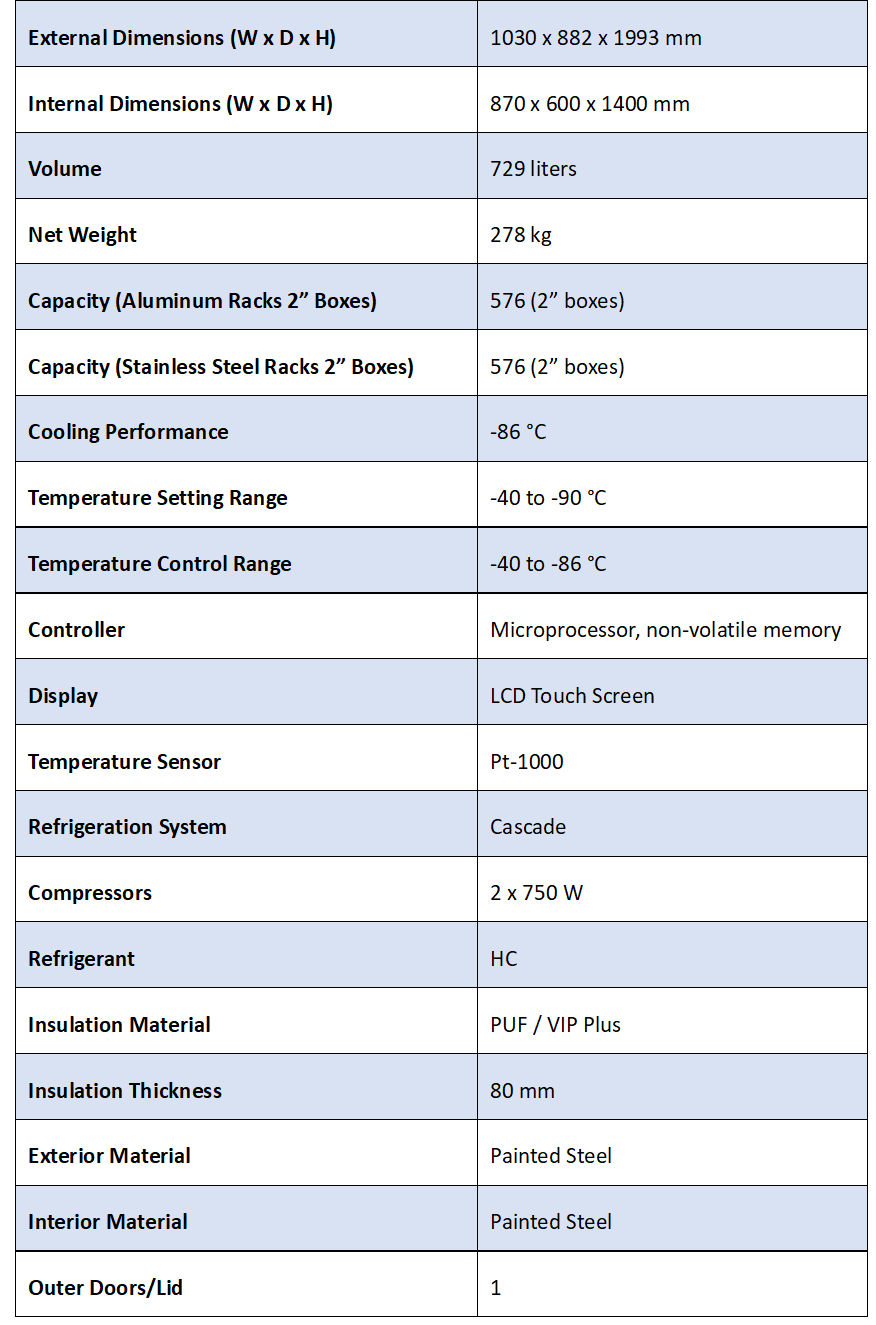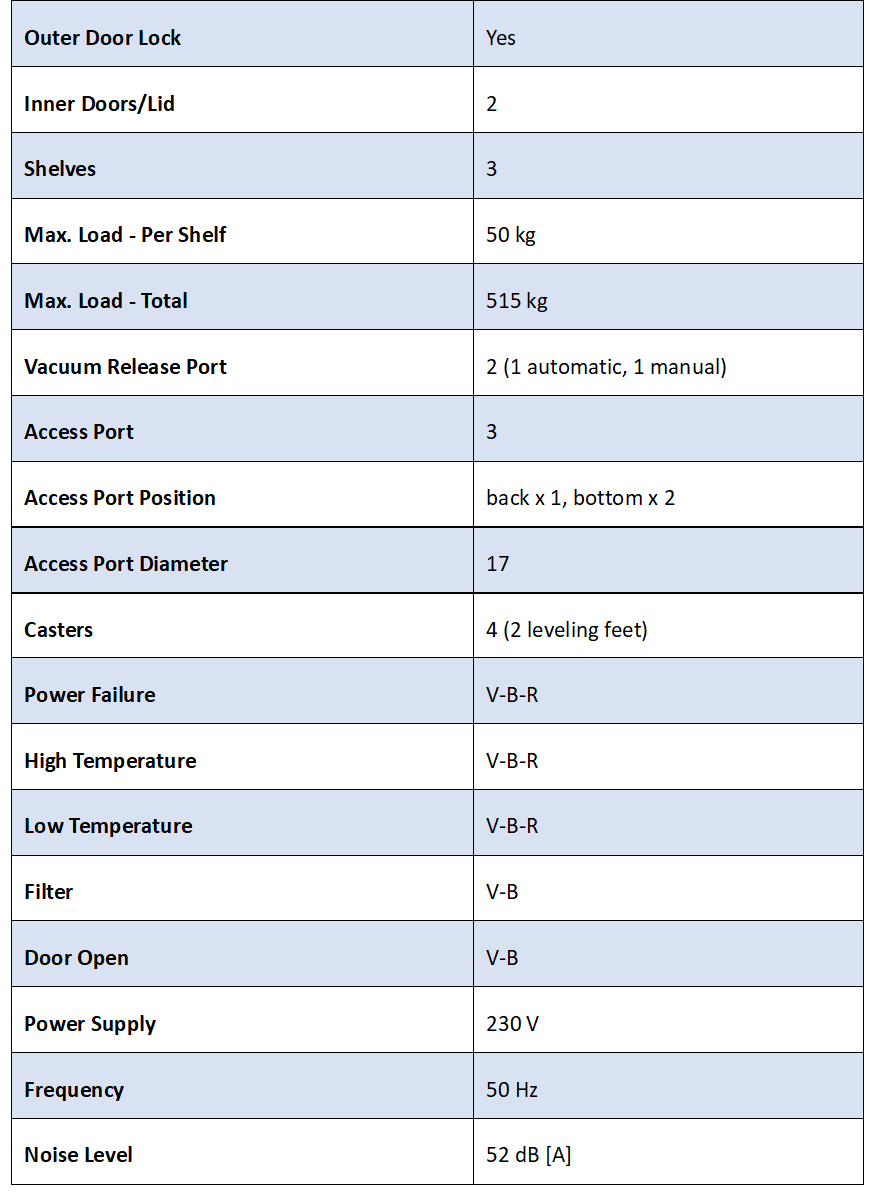 Accessories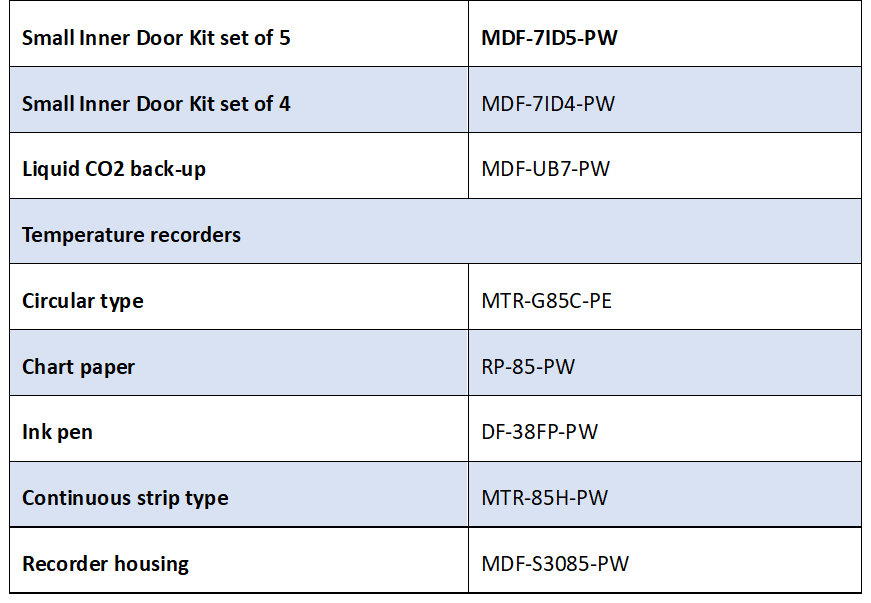 Resources
Click on PHCbi MDF-DU702VH-PE  to download product flyer.
Click on PHCbi VIP ECO ULT Freezer range for further information and resources.
Click on Inverter compressors for optimum stability for technical information.