---
Maltitol in taste masking of acetaminophen chewable tablets: synergy of combination with intense sweetener
---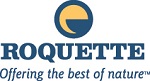 White Paper | Roquette Pharma
Authors:
Philippe Lefèvre, Amandine Druon, Elham Blouet, Agnès Wagner, Alain François, Gaëlle Weiss
Abstract:
This Roquette White Paper demonstrates how bulk sweetener SweetPearl® P300DC, a directly compressible maltitol with sweetness similar to sucrose and 'tooth friendly' characteristics, can be used in combination with sucralose to mask the bitter taste of acetaminophen in chewable pediatric tablets.
Acetaminophen (paracetamol) is one of the most common medications used to treat infants for pain and fever. Its bitterness often leads to complex formulations, to improve acceptability by a child's palate.
Approach
The Roquette study investigated whether specific properties, unique to sucralose as an intense sweetener, could create synergy with SweetPearl® P300DC and also determined optimal ratio of sucralose/acetaminophen, in order to mask the bitterness of given dosages of acetaminophen.
The paper is based on a study that uses a live sensory panel of 20 people to provide more indicative real taste results than in vitro test.
Findings
The sensory panels concluded that maltitol – sucralose combination was able to mask the bitter taste of acetaminophen.
This taste masking effect is specific to sucralose as intense sweetener as it is not obtained with other intense sweeteners tested: saccharin Na, acesulfame K and aspartame.
This taste masking effect is obtained only for a minimum ratio sucralose/acetaminophen.
Value
This study demonstrates a useful application of SweetPearl® P300DC and sucralose combination in the formulation of pediatric acetaminophen chewable tablets with improved taste and tooth-friendly characteristics.
---
Supplier Information
Supplier: Roquette Pharma
Address: 62080 Lestrem, France
Tel: +33 3 21 63 36 00
Fax: +33 3 21 63 94 64
Website: www.roquette-pharma.com/
---