---
PEARLITOL® Flash – Orodispersible solution
---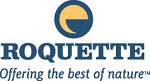 Video | Roquette Pharma
PEARLITOL® Flash has the ability to disintegrate in only a very minute amount of liquid within a matter of seconds, allowing rapid release of pharmaceutical ingredients. To find out more about Roquette Pharma's natural products please watch the following video.
Resources
Click on PEARLITOL® Flash – Orodispersible solution for more information.
Click on Roquette Pharma You Tube Channel to subscribe to the You Tube Channel.
Click on Roquette to contact the company directly.
---
Supplier Information
Supplier: Roquette Pharma
Address: 62080 Lestrem, France
Tel: +33 3 21 63 36 00
Fax: +33 3 21 63 94 64
Website: www.roquette-pharma.com/
---