Contact Supplier
Contact Supplier
To get in touch with L.B. Bohle, simply fill out the form below.
L.B. Bohle bringing continuous granulation and tablet coating solutions to PACK EXPO Chicago
Ennigerloh, Germany: – World-respected builder of advanced systems for pharma production, L.B. Bohle, will showcase continuous wet granulation and drying and advanced tablet coating platforms among its leading-edge process technologies at the international PACK EXPO 2022 trade fair in Chicago.
L.B Bohle will be exhibiting alongside strategic partner KORSCH AG from Booth W-14009 in the Healthcare Packaging Pavilion in the West Building of the McCormick Place complex.
Advanced machines
The stand will exhibit two of L.B. Bohle's most recent machines, the QbCon 1 truly continuous granulator and dryer and the BFC 5 state-of-the-art tablet coating machine for R&D applications.
The US-based L.B. Bohle LLC team at PACK EXPO Chicago will include Vice President and General Manager Martin Hack, Sales and Marketing Director Mike Fazio, Sales Managers Josh Pinwar and Mike Barker, with L.B. Bohle Executive Director Tim Remmert visiting from Germany.
Process in Mind
The Bohle/KORSCH joint display under the banner of 'Process in Mind' will focus on future process technology and latest innovations in solid dosage manufacturing, including latest trends in Continuous Manufacturing, high containment, R&D and digitalization.
The stand will also display information, visuals and examples of the entire range of L.B. Bohle range of roller compaction, dry granulation and wet granulation, blending, tablet production and coating, and other systems, with particular emphasis on its industry leading solutions for continuous manufacturing.
About L.B. Bohle
Founded in 1981, L.B. Bohle Maschinen und Verfahren GmbH (L.B. Bohle) has established a worldwide reputation as a producer and supplier of advanced systems for pharmaceutical manufacturing, based on a track record of technological innovation and continuous improvement.
Based at Ennigerloh in Northwest Germany, L.B. Bohle operates worldwide, offering advanced solutions for every aspect of oral solid dose (OSD) and nutraceutical tablet production, including weighing & dosing, grinding & sieving, blending, tablet coating, sorting, handling systems, cleaning and containment, process monitoring and continuous manufacturing.
The company's guiding vision is one of technological innovation in the production of pharmaceutical solids. This supports a core mission to deliver maximum product efficiency increases for its customers, through continuous development and product innovations that not only increase quality and efficiency, but also strengthen competitive edge and sustainability.
To these ends, L.B. Bohle offers both complete production lines and solutions for individual production steps, focusing on rapid development and production of sophisticated, pragmatic, and customized applications.
The company operates development and manufacturing facilities at its home base at Ennigerloh and at Sassenberg, both in North Rhine-Westphalia. Additionally it has sales and service subsidiaries in the USA (Warminster, PA) in India (Ahmedabad), in Singapore and in Switzerland (Reiden). It is also represented by more than 40 qualified sales partners worldwide, having become a globally recognized brand.
Further information at: http://www.lbbohle.com and www.continuous-manufacturing.com
About PACK EXPO 2022
The annual PACK EXPO and the co-located Pharma EXPO together form of the world's most important trade fairs for the advanced packing and processing industries, attracting more buyers from the USA than any other sector event.
The 2022 PACK EXPO and associated Pharma EXPO show form a unified four-day event, opening October 23 at the McCormick Place Conference Center in Chicago. This will be the first time since 2018 that the trade fair has been hosted in Chicago. It is expected to attract more than 25,000 visitors and some 2,000 exhibitors, close to pre-pandemic levels.
The EXPO events are jointly presented by PMMI, The Association for Packaging and Processing Technologies, along with the International Society for Pharmaceutical Engineering (ISPE).
More information at:  https://www.packexpolasvegas.com
Resources
Click on L.B. Bohle QbCon® 1 for further details.
Click on L.B. Bohle BFC-5 Laboratory Coater for product details.
Click on Your Process in Mind for more information on strategic partnership between L.B. Bohle and KORSCH AG.
Visit our Technology Center and Service Center virtually in a 360° tour.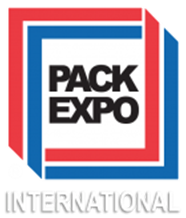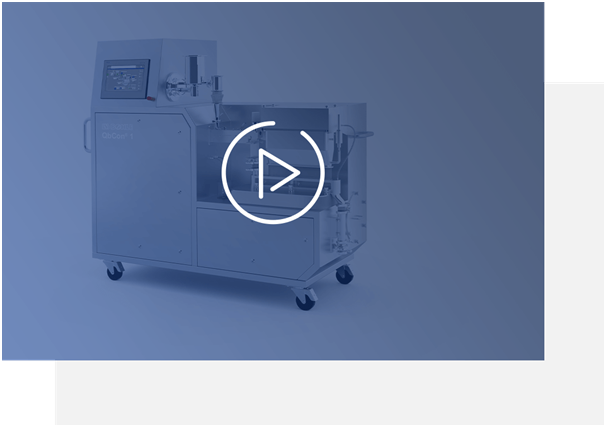 Click here to view video