Contact Supplier
Contact Supplier
To get in touch with Dec offers SIP high sterility version of PTS Powder Transfer System®, simply fill out the form below.
Dec offers SIP high sterility version of PTS Powder Transfer System®
Over more than three decades, Dec Group has established a worldwide reputation for Swiss precision excellence in its patented Powder Transfer System (PTS), a unique solution that uses both pressure and vacuum to ensure all forms of dry powders and granules flow efficiently and safely between processes and containers.
Dec has now engineered Sterilize In Place (SIP) version of PTS with aseptic design and easy-clean features that support highly sterile and hygienic applications and processes.
PTS advantages
The SIP version retains all PTS advantages in ensuring effective and reliable transfer and dispensing of dry and wet powders and granules.
These include precise dispensing into reactors and other processes, even under pressure, as well as out of or into bags or drums, maintaining high isolation and total containment throughout the process and providing for automation wherever possible, as well as manual intervention at key stages.
SIP/CIP features
In addition, this latest version of PTS incorporates a set of features designed to support high sterility applications. These include:
Sterilizable valves (diaphragm, butterfly valves)
Greatly improved hygiene with minimal dead space and easy clean surfaces with no grooves or indentations
Temperature and pressure sensors (sterilization 120 °C)
Control via touch-screen HMI
The system comes with a Clean in Place (CIP) cover to allow one step washdown.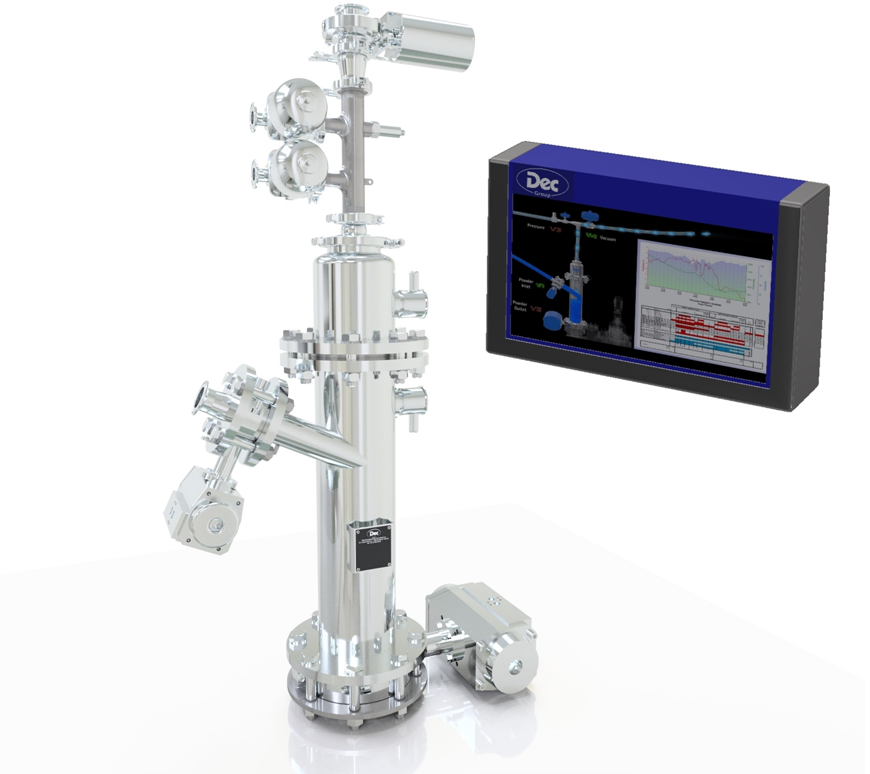 PTS SIP version: new aseptic design