---
Dec Case Study: Safe loading of AICI3 and polymers into pressurized reactor
---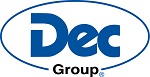 Products & Services| DEC Group
Overview
Dec has been recently involved in providing a specifically engineered solution for a leading specialty chemicals manufacturer in the USA that allows safe charging of a pressurized reactor.
The task consists of discharging and transferring two main products into a reactor, aluminum chloride (AICI3), known to be corrosive, and polymeric materials with a minimum ignition energy of < 1 mJ. The solution also enables high containment discharging, conveying, homogenization and sampling.
The Need
AICI3 is toxic to lungs and mucous membranes and very hazardous in case of skin contact. Repeated or prolonged exposure to the substance can product serious damage. The process equipment must therefore provide high containment in order to protect the operators.
The AICI3 and polymeric materials had to be respectively discharged from an IBC and a big bag discharging station, both located on the ground floor, to be conveyed and charged into a reactor installed on the upper floor.
Solution: Process Linking with PTS, Batchmixer and IBC discharge
Dec's solution was based on its Powder Transfer System (PTS) technology for conveying powders under complete containment and safe dense-phase, using combined vacuum and pressure to transfer the ingredients, while allowing clean in place (CIP) options.
Two PTS systems are installed on the vessel, one of which is connected to Dec's interconnected PTS Batchmixer, located on the same floor in a process room next to the reactor area. The second PTS draws the AICI3 from the IBC discharging station directly into the reactor over a transfer distance of 10 m. The IBC discharging hopper is designed in Hastelloy including the fluidization cone to maintain best product resistance.
Big Bag Discharging
Big Bag discharging stations of Dec are based on a modular design ideally equipped with systems for each product's characteristics and corresponding docking systems for non-potent to highly active powders. In this case, the big bag discharging station is equipped with a DCS docking system for highest requirements up to a containment level of <1 μg/m3. The DCS docking system allows connection and disconnection of big bag spouts within a glove box thus providing high protection. To avoid the compacting of powder at the outlet, the station features a bottom massage system. The total transfer distance from the big bag discharge to the PTS Batchmixer and further to the reactor is 33 m with a transfer rate of 4300 liters per hour.
PTS Batchmixer
The PTS Batchmixer is mainly used to homogenize the polymeric materials from the big bags with the capacity to achieve blends with additional substances that can be added from drums by a suction lance if necessary.
The fully contained, self-filling powder blender and homogenization system is extremely easy to integrate into production lines. Powders can be transferred automatically from drums, sacks or any other process equipment such as dryers, or as described in this study, big bag discharging stations.
Results
The PTS systems fully isolate the reactor on which they are installed and allow safe charging of vessels even in presence of solvents and a flammable atmosphere. It keeps the operation under highly contained conditions and enables direct charging from any container or process equipment without the need to have a separating dispensing area.
Homogeneous and representative samples can be drawn by means of the MPTS Sampling device which is connected to the PTS Batchmixer.
The sampling procedure is fully automated under highly contained conditions.
Dec presented the solution from its stand 2471 at the INTERPHEX 2018 expo in New York City.
Resources
Click on Dec Safe Reactor Loading for more information.
Click on Dec Group to contact the company directly.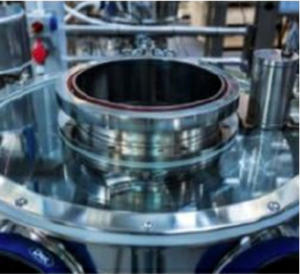 ---
Supplier Information
Supplier: DEC Group
Address: Z. I. Larges Pièces A, Chemin du Dévent, P. O. Box 9, 1024 Ecublens/Lausanne, Switzerland
Tel: +41 21 694 20 40
Fax: +41 21 694 20 59
Website: www.dec-group.net
---