Contact Supplier
Contact Supplier
To get in touch with BERNHARDT, simply fill out the form below.
BERNHARDT adds new liquid pouch production capacity
Wimille, France: – BERNHARDT, the French-based world leader in high barrier film and foil pouches and bags, has significantly expanded its production capacities to meet growing demand.
The company has introduced two further high-tech production lines for free-standing liquid pouches.
The two new lines have been installed at BERNHARDT'S modern production base at Wimille, near Boulogne, where the company was established more than 60 years ago. It brings the total number of production lines now operating at Wimille to more than 20.
Liquid pouch demand
The expansion ensures BERNHARDT's ability to satisfy growing demand from the pharmaceutical and related industries, such as animal health, for its high barrier purpose-designed pouches, mainly for liquid products.
"This demand is driven by an industry trend to replace rigid containers with more space efficient and consumer friendly flexible pouches," explained BERNHARDT Sales Director, Jeremie Dalle.
"These economize on storage space, prolong shelf-life, provide better elimination against contamination and enable a wider range of product-specific stand alone packaging solutions," said Mr. Dalle.
About BERNHARDT
BERNHARDT Packaging & Process (BERNHARDT) is a French-based specialist manufacturer of high-barrier foil packaging and industrial packaging machinery.
Joseph Bernhardt founded the company in 1956 in Boulogne-sur-Mer to design and manufacture machines for the packing of fish and seafood. In the early 1970s, it extended its activities to the production of high barrier bags, tailor-made for the packing of sensitive products and perishable products.
The company is a now a world-class specialist in pharma industry solutions for the packing of sensitive powders, granules, paste or liquid products in pouch sizes ranging from 30cl to 2000 liters. These are formed of high barrier foils for ultra-sensitive products as well as laminated or co-extruded medium protection films for mainstream applications.
BERNHARDT offers a very wide range of open mouth packs and reclosable pouches with high barrier properties to protect products from moisture, oxidation, light, and contamination. These include pouches for solids, liquids and pastes and large capacity high barrier bags. for solids: 80-2000 litres, it also manufactures a wide range of specialized machinery to meet specific packaging needs such as sealing, powder filling, vacuum or gas flushing and packing.
The company is a member of the GMP BOX alliance of five family-owned companies based in Northern France with shared mission to bring strong expertise in various complementary packaging domains to pharma and biotech market. Other members are Baron Group, specializing in advance production technologies; SERAIL, a world leader freeze drying technology; EREA, specialized in containment solutions and ultra clean air protection; and powder mechanical processing specialist Forplex.
Resources
Click on BERNHARDT range to get more information about the BERNHARDT product range.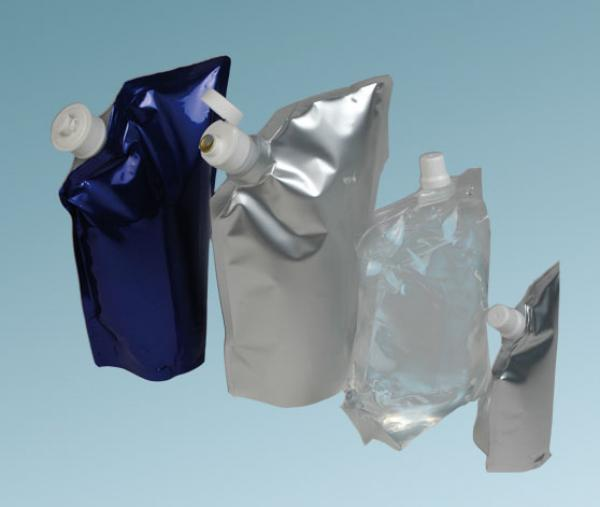 BERNHARDT manufactures a wide range of free-standing pouches for liquids in a variety of film and foil materials