Contact Supplier
Contact Supplier
To get in touch with Bachem showcases CMC synthetic peptide development at AsiaTIDES 2020, simply fill out the form below.
Bachem showcases CMC synthetic peptide development at AsiaTIDES 2020
Bubendorf, Switzerland: –Peptide technology specialist Bachem AG will again be a prominent presence at this year's AsiaTIDES oligonucleotide and peptide therapies symposium in the ancient Japanese city of Kyoto.
Bachem will both be a sponsor of the event and a contributor to the agenda, with a presentation on its synthetic peptide CMC Development Concept.
Peptide and oligonucleotide capabilities
The Bachem stand at Booth 19 in the Exhibition Zone at The Westin Miyako Hotel in Kyoto will showcase its comprehensive portfolio of off-the-shelf biochemicals and research and production-focused custom synthesis services for research labs and pharma and biotech industries.
The stand will also feature Bachem's custom synthesis service catering for milligram up to kilogram scales as well as its developing capabilities in therapeutic oligonucleotides.
CMC Synthetic peptide development
During the morning of Day Two of the conference (1145hrs, February 24), Bachem's Vice President for R&D, Dr. Ralph Schönleber will speak on "CMC Development Concept for Synthetic Peptides".
Dr. Schönleber, who is also a member of Bachem's International Research Committee, will show how its modular concept for CMC development is based on experience with a wide range of customers and covers the complete API life cycle. He will detail the milestones and deliverables commensurate to the clinical development phases.
Deep relationship
The Bachem team in Kyoto will be led by Head of Business Development Asia for Bachem Japan, Satoshi Mashiko, who noted that Bachem had a long relationship with AsiaTIDES dating back to 2014 and was one of the event's leading sponsors.
"Peptides are Bachem core business and the Asian market, and Japan in particular, has become ever more important for us," said Mr. Mashiko.
Expanding into oligomers
"This is a key opportunity to exchange knowledge with leading oligonucleotide and peptide scientists from Asia, the USA and Europe and to share our latest peptide development strategies from discovery, nonclinical, clinical and CMC to late-stage development and commercialization," he added.
"We also have valuable insights on our fast developing capabilities in therapeutic oligonucleotide development," Mr. Mashiko noted.
The Bachem team will also include the head of Bachem's Oligonucleotides Team, Dr. Torsten Wöhr.
About Bachem
The Bachem Group is the world's only full service provider of peptides and provides a full range of other services to the pharma and biotech industries.
Under its banner Pioneering Partner for Peptides, Bachem specializes in the process development and manufacture of peptides and complex organic molecules as active pharmaceutical ingredients (APIs).
A comprehensive catalog of innovative biochemicals for research and exclusive custom syntheses for research labs complete its service portfolio.
Headquartered in Switzerland with subsidiaries in Europe, the US and Asia, the group has a global reach and shows total commitment to quality, innovation and partnership to its customers worldwide.
Bachem prioritizes continuous investment in R&D on chemistries and technologies as crucial for future success. Its ever-increasing knowledge of complex proteins and peptides derives from ongoing research in proteomics, as well as progress in mass spectrometry, synthesis and ligation technologies, complemented by collaboration with external research institutions.
Bachem has six production sites in the U.S. and in Europe along with research level production and full cGMP manufacturing facilities on both continents. These provide capacity to produce APIs, key intermediates, small molecule generics, new chemical entities (NCEs) and finished dosage forms at preclinical, clinical and production scales.
About AsiaTIDES 2020
The AsiaTIDES Oligonucleotide & Peptide Therapeutics conference is the only event in Asia bringing together science, technologies and partners to accelerate oligonucleotide and peptide molecules to market. The event provides a forum for leading companies to share strategies and network.
The 2020 meeting is a three-day event opening February 24 at The Westin Miyako hotel in Kyoto and is expected to attract more than 300+ oligonucleotide and peptide leaders across Asia, Europe and North America.
The conference will feature keynote addresses including Dr. Keiichi Masuya of PeptiDream on Therapeutic Applications of Peptide-drug Conjugates, Dr. Muthiah Manoharan of Alnylam Pharmaceuticals on ' Delivery of RNAi Therapeutics', and Dr. Takanori Yokota of Tokyo Medical and Dental University on 'New Stage of DNA/RNA Heteroduplex Oligonucleotide'.
It will also feature numerous workshops including tracks on mRNA Therapy for Rare Genetic Diseases, Oligonucleotide Discovery, Development and Delivery and Peptide Chemistry, Manufacturing & Controls.
The co-located exhibition will feature displays from more than 20+ global technology leaders, as well as peer-submitted posters that contain new and unpublished research from scientists working across all phases of oligonucleotide and peptide development.
The event is organized by Informa Connect with further information at: https://informaconnect.com/asia-tides/
Resources
Click on Bachem New Chemical Entities for NCE insights.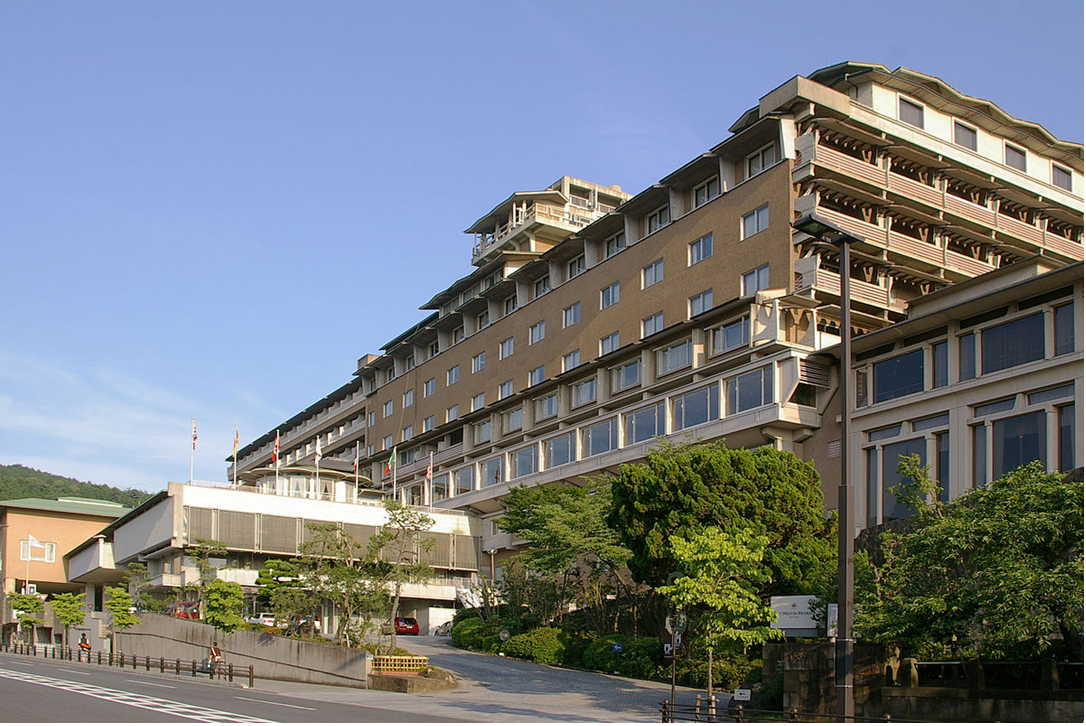 AsiaTIDES 2020 will be held at Westin Miyako, Kyoto