---
MEGGLE returns to leading LatAm Congress
---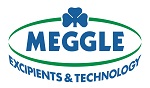 Press Release | MEGGLE Excipients & Technology
OCTOBER 05, 2018
Wasserburg, Germany: – Pharmaceutical lactose specialist MEGGLE Excipients & Technology (MEGGLE) will show its advanced range of lactose-based excipients and ingredients for granulation and direct compression at the 10th Congress and Exhibition For Pharmaceutical, Biotechnological, Veterinarian And Cosmetics Science And Technology (ETIF 2018) in the Argentinian capital; Buenos Aires.
MEGGLE is returning to the event following previous attendances and will once again exhibit in partnership with its Argentine distributor, Etilfarma S.A.
Co-processed excipients
From its stand at Booth 429 at the Centro Costa Salguero, MEGGLE will showcase a selected range of lactose anhydrous and lactose monohydrate-based pharmaceutical grade excipients as well as expert knowledge on how ingredients should be applied, combined and stored.
In particular, the MEGGLE display will include leading edge co-processed lactose-based excipients like Cellactose®80, MicroceLac®100, StarLac®, RetaLac® and CombiLac® that support a wide range of direct compression (DC) and dry granulation (DG) applications, along with micronized InhaLac® for dry powder inhalation (DPI) formulations.
User benefits
"We are using ETIF 2018 to address an important audience representing key R&D, pharmacotechnical, purchase and production sectors of the pharma industry in Argentina and South America," noted Fábio Luis Ikuno, Managing Director of MEGGLE Latin America, "These are decision makers who value shorter development times, greater efficiency, cost benefits and quality, all of which MEGGLE can deliver," added Mr. Fábio Luis Ikuno.
About MEGGLE Wasserburg
Bavarian-based MEGGLE Wasserburg is one of the world's experts in lactose-based excipients and powder technology.
From its roots as a dairy operation in the late 1880s, MEGGLE has become one of the world's leading manufacturers of pharmaceutical lactose, supplying the pharma market segment with a broad-based and unique lactose product portfolio.
MEGGLE Excipients & Technology has harnessed outstanding product quality and intelligent innovation to become a global leader in the manufacture of lactose-based excipients, focusing on products for direct tableting and dry powder inhalation.
A multidisciplinary team of committed and highly qualified people allows MEGGLE clients to benefit from pioneering experience and innovative drive in industrial milk and whey processing. The company constantly strives to develop high-tech, functional products for solid dosage form applications, where they can deliver maximum performance.
The company has introduced several pioneering products, notably Tablettose®, the world's first agglomerated lactose for direct tableting, Cellactose®80, a pioneering co-processed excipient based on cellulose-lactose for outstanding compression and flow properties and RetaLac®, the first direct compression co-processed excipient using a hypromellose-lactose base for modified sustained release and controlled release formulations.
About ETIF 2018
Argentina's Congress and Exhibition for Pharmaceutical, Biotechnological, Veterinarian and Cosmetics Science and Technology (ETIF) is one of most influential events for the Pharmaceutical Industry in South America.
The 10th Congress, ETIF 2018, is a three day event opening October 16 at the Centro Costa Salguero in Buenos Aires, providing a forum for leaders of the pharmaceutical, biotech, veterinary and cosmetics Industries to see and exhibit the latest technological innovations, the most advanced products and services and new developments within a permanently developing sector.
ETIF will also offer four conference strands of specialized discussion in the Scientific-Technical Congress.
The event is organized by ETIF with further information available at: http://www.etif.com.ar/index_en.php.
Media Contact
Margit Bonnetsmüller, Project Manager Marketing, MEGGLE Excipients & Technology Business Group
Tel: +49 8071 73 476
Email: Margit.Bonnetsmueller@meggle.de
OR
Fábio Luis Ikuno, Managing Director, MEGGLE Latin America
Tel: +55 11 2893 4831
Mob: +55 11 99152 0657
Email: fabio.ikuno@meggle.com
OR
Guilherme Sandoval Brandão, Application Technology Coordinator, MEGGLE Latin America
Tel: +55 11 2893 4822
Mob: +55 11 9630 58939
Email: guilherme.brandao@meggle.com
Resources
Click on MEGGLE at ETIF 2018 for more information.
Click on MEGGLE to contact the company directly.
---
Supplier Information
Supplier: MEGGLE Excipients & Technology
Address: Megglestrasse 6-12, 83512 Wasserburg, Germany
Tel: +49 8071 73-476
Fax: +49 8071 73-320
Website: https://www.meggle-pharma.com/
---