---
MEGGLE makes debut at Maghreb Pharma, Algiers
---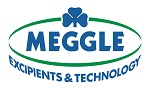 Press Release | MEGGLE Excipients & Technology
AUGUST 31, 2018
Wasserburg, Germany: – Pharmaceutical lactose specialist MEGGLE Excipients & Technology (MEGGLE) is underlining its presence in the fast expanding MENA pharma manufacturing market with a presence at September's Maghreb Pharma Expo in Algiers.
This will be MEGGLE's first attendance at this recently founded and rapidly growing event, now recognized as one of Africa's leading pharma-tech B2B platforms.
Wide lactose range
MEGGLE will share Stand A2 at the SAFEX exhibition center in Algiers with its regional distribution partner, UNIPEX Solutions.
The MEGGLE display will emphasize direct compressible lactose types like Tablettose, FlowLac, DuraLac and its wide range of co-processed excipients.
"We will be able to show that our product portfolio of lactose based excipients covers all relevant applications: direct compression, wet- and dry granulation, powder preparations for capsule and sachet filling and dry powder inhalation," said Christoph Adler, MEGGLE Head of Marketing & Area Manager.
Leading-edge excipients
"This event provides us with a great opportunity to share information and knowledge about leading edge excipients and their place in the latest manufacturing methods," he added.
Dr. Franz-Karl Penz, MEGGLE Head of Application Management, will be on stand in Algiers to answer technical and detailed questions, along with MEGGLE Area Manager for the Africa Region, Dr. Karim Maarif.
"We are very much looking forward to the Algiers event," commented Dr. Karim Maarif.
"As the biggest exhibition in North Africa, Maghreb Pharma presents a perfect opportunity to meet our existing customers and to present our product portfolio to our core audience of purchasing and R&D decision-makers," said Dr. Maarif.
Nearby, on Stand F8, MEGGLE will also be represented by its Tunisian distribution partner, Pharma Labo.
About MEGGLE Wasserburg
Bavarian-based MEGGLE Wasserburg is one of the world's experts in lactose based excipients and powder technology.
From its roots as a dairy operation in the late 1880s, MEGGLE has become one of the world's leading manufacturers of pharmaceutical lactose, supplying the pharma market segment with a broad-based and unique lactose product portfolio.
MEGGLE Excipients & Technology has harnessed outstanding product quality and intelligent innovation to become a global leader in the manufacture of lactose-based excipients, focusing on products for direct tableting and dry powder inhalation.
A multidisciplinary team of committed and highly qualified people allows MEGGLE clients to benefit from pioneering experience and innovative drive in industrial milk and whey processing. The company constantly strives to develop high-tech, functional products for solid dosage form applications, where they can deliver maximum performance.
The company has introduced several pioneering products, notably Tablettose®, the world's first agglomerated lactose for direct tableting, Cellactose® 80, a pioneering co-processed excipient based on cellulose-lactose for outstanding compression and flow properties and RetaLac®, the first direct compression co-processed excipient using a hypromellose-lactose base for modified sustained release and controlled release formulations.
About Maghreb Pharma 2018
The Maghreb Pharma Expo bills itself as Africa's largest pharma-tech B2B platform hosting more than 2,200 visiting pharma professionals and close to 200 exhibitors from 28 countries.
Maghreb Pharma 2018 is a three day event opening September 17 at the SAFEX exhibition center in Algiers, Algeria.
The networking and knowledge-sharing event features more than 40 free industry seminars, covering the whole spectrum of pharmaceutical manufacturing and ingredients sourcing.
The co-located exhibition features suppliers, products and services that cover the entire supply chain for local pharmaceutical manufacturers.
The event is organized by Easyfairs Northeral, with further information at: https://www.easyfairs.com/maghreb-pharma-2018/maghreb-pharma-2018/.
Media Contact
Margit Bonnetsmüller, Project Manager Marketing, MEGGLE Excipients & Technology Business Group
Tel: +49 8071 73 476
Email: Margit.Bonnetsmueller@meggle.de
Resources
Click on MEGGLE at Maghreb Pharma 2018 for more information.
Click on MEGGLE to contact the company directly.
Click on UNIPEX at Maghreb for stand information.
---
Supplier Information
Supplier: MEGGLE Excipients & Technology
Address: Megglestrasse 6-12, 83512 Wasserburg, Germany
Tel: +49 8071 73-476
Fax: +49 8071 73-320
Website: https://www.meggle-pharma.com/
---