---
MEGGLE lactose manufacture
---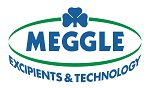 Products & Services | MEGGLE Excipients & Technology
MEGGLE Wasserburg, Germany, is one of the world's leading lactose manufacturers. It is also one of the longest established manufacturers of lactose as an ingredient and pharmaceutical excipient, with a company history traced back to the 1880s.
During that time, MEGGLE has become a master in the creation and processing of milk-based products, initially as a dairy producer and cheesemaker and more latterly, through its MEGGLE Wasserburg Excipients & Technology business group, as a manufacturer of pharmaceutical-grade lactose-based excipients. Its association with the pharmaceutical industry dates back more than 60 years, with a breakthrough moment marked with the pioneering introduction of Cellactose® 80 in 1985 as one of the first co-processed excipients for direct compression physically combining lactose and cellulose.
Lactose manufacturing
Lactose is a carbohydrate found naturally in milk. It is a disaccharide composed of one galactose and one glucose molecule with the chemical formula C12H22O11.
Lactose had its first applications in making food products where it is now used in breadstuffs, cereals, processed meats and meat substitutes, protein and nutritional supplements as well as milk or cream substitutes, including baby milk formula.
The pharmaceutical industry widely uses lactose anhydrous and lactose monohydrate, in different variants like spray-dried or agglomerated products, largely as excipients applied in tablet formulations for their excellent compressibility and flowability properties. In sieved, milled or micronized forms, lactose monohydrate is also available for dry-powder inhalation formulations.
The lactose production is part of complete utilization of the raw material milk. During cheese and butter manufacturing high amounts of whey accumulate. Whey consists mainly of water (94%) but contains also around 5% lactose which can be obtained by crystallization without adding any additional solvents. After purifying and drying, solid lactose crystals are received which can be further processed into various powder grades by using different techniques like sieving, milling, micronization, spray-drying or granulation.
MEGGLE has long and deep expertise in manufacturing and modifying alpha lactose monohydrate to achieve best application-related functional performance by the above mentioned methods.
Pharmaceutical lactose manufacturer
For pharmaceutical applications, lactose-based ingredients and excipients are chosen for certain basic characteristics. These include purity, compressibility, particle size distribution (PSD) and powder flow or 'flowability' properties, usually gauged on the Carr Index or by Hausner Ratio, describing the ratio between bulk and tapped density.
These are all important functional characteristics in formulation development and manufacture, not only for tablets but for powder preparations, sachets and capsule fillings as well as dry powder inhalation (DPI) products.
Further advantageous characteristics for pharmaceutic lactose grades include long term stability in storage and very high batch-to-batch consistency scores.
MEGGLE lactose manufacturing advantages
Over more than six decades, the MEGGLE Excipients & Technology Business Group has become an innovative lactose and excipient manufacturer and a highly respected partner for the pharmaceutical industry worldwide.
It has developed a multifaceted product portfolio of lactose-based excipients for granulation, tableting and capsule filling, including state-of-the-art special products for the direct compression of tablets and DPI formulations.
MEGGLE's leadership in the manufacture and distribution of lactose and co-processed excipients is based on outstanding product quality and constant innovation that enable its pharmaceutical lactose, for instance, to be used as natural filler and binder substance in many medicines. Lactose has a long history in pharmaceutical application and hence is very well characterized in terms of stability and compatibilities with the human organism and other components in drug formulations.
The ultramodern EXCiPACT certified MEGGLE facilities at Wasserburg, Germany, are among the most advanced in the world and comfortably exceed all current regulatory and quality standards. MEGGLE's new state-of-the-art, pharma-dedicated production facility in Le Sueur, Minnesota, USA, produces milled alpha-lactose monohydrate and anhydrous lactose to equivalent quality standards and provides the same documentation as the Wasserburg facility.
MEGGLE also maintains constant collaborations with international academic and scientific institutions to research and develop further advanced formulations. It also makes its technical expertise available to support customer developments and contract manufacturing.
MEGGLE Excipients & Technology operates in more than 100 countries through exclusive distribution partners, all of whom are integrated into its global GMP/GDP system. Customers are predominantly manufacturers of pharmaceutical products and food supplements. MEGGLE's lactose-based products also have valuable applications in cosmetics, detergents and other sectors.
Resources
Click on MEGGLE lactose manufacture for other information.
Click on MEGGLE to contact the company directly.
---
Supplier Information
Supplier: MEGGLE Excipients & Technology
Address: Megglestrasse 6-12, 83512 Wasserburg, Germany
Tel: +49 8071 73-476
Fax: +49 8071 73-320
Website: https://www.meggle-pharma.com/
---