---
MEGGLE extends InhaLac 500® retest period to 18 months
---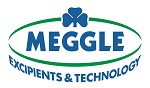 Press Release | MEGGLE Excipients & Technology
MAY 29, 2019
Wasserburg, Germany: – Pharmaceutical lactose specialist MEGGLE Wasserburg GmbH (MEGGLE) has announced that recent stability studies have enabled it to extend the retest period of its micronized dry powder inhalation lactose InhaLac 500® to a full 18 months.
InhaLac 500 already had a retest date of 12 months, which was already outstanding for this kind of product. This latest extension will give MEGGLE´s customers more flexibility and planning reliability.
ICH studies
The extension follows studies carried out under the auspices of the International Council for Harmonisation of Technical Requirements for Pharmaceuticals for Human Use (ICH).
"The results of the stability studies that have been carried out under ICH conditions showed stable values beyond the actual retest period of 12 months. As part of continuous improvement activities we extend the retest period according to current data to 18 months," MEGGLE announced.
"Additionally, MEGGLE will be changing the retest date on the label respectively. The new label information will be available for material produced from April 2019 onwards," the company added.
DPI capsule filling
MEGGLE will also announce extended retest intervals for InhaLac 500® at the upcoming Respiratory Drug Delivery (RDD) Europe conference in Lisbon.
Lessons learned during the research and stability studies for InhaLac. MEGGLE created its poster on 'Influence of Humidity and Process Parameters on Capsule Filling of Dry Powder Inhalation Blends' that will be presented at the RDD Europe scientific conference.
 
About MEGGLE Wasserburg
Bavarian-based MEGGLE Wasserburg is one of the world's experts in lactose-based excipients and powder technology.
From its roots as a dairy operation in the late 1880s, MEGGLE has become one of the world's leading manufacturers of pharmaceutical lactose, supplying the pharma market segment with a broad-based and unique lactose product portfolio.
MEGGLE Excipients & Technology has harnessed outstanding product quality and intelligent innovation to become a global leader in the manufacture of lactose-based excipients, focusing on products for direct tableting and dry powder inhalation.
A multidisciplinary team of committed and highly qualified people allows MEGGLE clients to benefit from pioneering experience and innovative drive in industrial milk and whey processing. The company constantly strives to develop high-tech, functional products for solid dosage form applications, where they can deliver maximum performance.
The company has introduced several pioneering products, notably Tablettose®, the world's first agglomerated lactose for direct tableting, Cellactose® 80, a pioneering co-processed excipient based on cellulose-lactose for outstanding compression and flow properties and RetaLac®, the first direct compression co-processed excipient using a hypromellose-lactose base for modified sustained release and controlled release formulations.
About InhaLac 500®
MEGGLE´s InhaLac 500 was introduced to market in April 2017 as the first micronized dry powder inhalation (DPI) lactose in its extensive excipients product portfolio.
Developed in MEGGLE's Wasserburg laboratories, InhaLac® 500 as a micronized lactose is suitable for ternary DPI formulations as an ultra-fine lactose. The addition of micronized fines improves the drug product performance. This can be related to several known effects, such as the buffer effect, the saturation of high energy active sites or due to the high cohesiveness of the micronized material it alters the fluidization behavior of the powder blend and creates agglomerates.
InhaLac® 500 is well suitable for soft pellet formulations which are known as promising alternative for conventionally applied interactive mixtures for dry powder inhalation.
Like other MEGGLE InhaLac® alpha-lactose monohydrate grades, InhaLac 500 exceed current harmonized Ph.Eur., USP-NF and JP monographs, in order to meet the special requirements for pulmonary drug delivery additional and/or stricter specification limits above the current ones of the pharmacopoeias.
MEGGLE is a member of the International Pharmaceutical Excipients Council (IPEC) and has implemented GMP according to the Joint IPEC-PQG Good Manufacturing Practices Guide for Pharmaceutical Excipients and USP General Information Chapter <1078>.
Further information from: https://www.meggle-pharma.com/en/lactose/27-inhalac-500.html
Media Contact
Margit Bonnetsmüller, Project Manager Marketing, MEGGLE Excipients &Technology
Tel: +49 8071 73 476
Email: Margit.Bonnetsmueller@meggle.de
Resources
Click on MEGGLE extends InhaLac 500 retest period for other information.
Click on MEGGLE to contact the company directly.
Click on InhaLac 500® to download brochure.
---
Supplier Information
Supplier: MEGGLE Excipients & Technology
Address: Megglestrasse 6-12, 83512 Wasserburg, Germany
Tel: +49 8071 73-476
Fax: +49 8071 73-320
Website: https://www.meggle-pharma.com/
---