Contact Supplier
Contact Supplier
To get in touch with MEGGLE Excipients & Technology, simply fill out the form below.
MEGGLE Excipients & Technology launching new InhaLac® DPI products at DDL Edinburgh
Wasserburg, Germany: – Pharmaceutical lactose specialist MEGGLE Excipients & Technology (MEGGLE) will use the Drug Delivery to the Lungs (DDL) Conference in Edinburgh, Scotland, to launch the latest additions to its InhaLac® range of lactose-based dry powder inhalation (DPI) excipients.
This will be the eleventh successive year that MEGGLE has been a presence at the DDL conference, reflecting the importance that DPI applications play in its lactose monohydrate product range, with sieved, milled and micronized InhaLac® grades.
MEGGLE is also a Silver Sponsor of the event and a direct sponsor of the gala dinner marking the 30th anniversary of its founding.
InhaLac additions
Pride of place in the MEGGLE stand display at Booth 224 at the DDL in Edinburgh will go to milled InhaLac® 140 and InhaLac® 150, which fill the previous space in the midsized milled carrier grades.
"These new milled products mark a significant extension of our milled inhalative lactose portfolio," said Dr. Mirjam Kobler, Head of R&D for MEGGLE Excipients & Technology Business Group.
As with other MEGGLE lactose monohydrates, InhaLac® 140 and 150 offer long shelf life with retest intervals extended to 24 months.
About MEGGLE Wasserburg
Bavarian-based MEGGLE Wasserburg is one of the world's experts in lactose-based excipients and powder technology.
From its roots as a dairy operation in the late 1880s, MEGGLE has become one of the world's leading manufacturers of pharmaceutical lactose, supplying the pharma market segment with a broad-based and unique lactose product portfolio.
MEGGLE Excipients & Technology has harnessed outstanding product quality and intelligent innovation to become a global leader in the manufacture of lactose-based excipients, focusing on products for direct tableting and dry powder inhalation.
A multidisciplinary team of committed and highly qualified people allows MEGGLE clients to benefit from pioneering experience and innovative drive in industrial milk and whey processing. The company constantly strives to develop high-tech, functional products for solid dosage forms and DPI applications, where they can deliver maximum performance.
The company has introduced several pioneering products, notably Tablettose®, the world's first agglomerated lactose for direct tableting, Cellactose® 80, a pioneering co-processed excipient based on cellulose-lactose for outstanding compression and flow properties and RetaLac®, the first direct compression co-processed excipient using a hypromellose-lactose base for sustained release formulations.
About DDL 2019
The Drug Delivery to the Lungs (DDL) Conference provides an annual forum for scientists, academics, clinicians, regulatory and industry specialists involved in developing medicines for inhalation.
The 30th anniversary meeting, DDL 2019, is a three-day event opening December 11 at the Edinburgh International Conference Center at The Exchange close to University of Edinburgh.
The 2019 conference will feature five themed sessions each with a combination of invited and submitted lectures given by experts in the field of inhalation and students working to advance respiratory science. Major themes will include sustainability and environmental concerns, personalization and prediction and future technologies for formulation and devices.
The evening of Day Two (December 12) will feature a gala dinner to celebrate 30 years of the conference.
The event is organized by The Aerosol Society, with more information at: https://aerosol-soc.com/events/ddl2019/.
The CPhI series is staged by leading Global B2B Events Organizer and Publisher UBM Live More information at: https://www.cphi.com/europe/.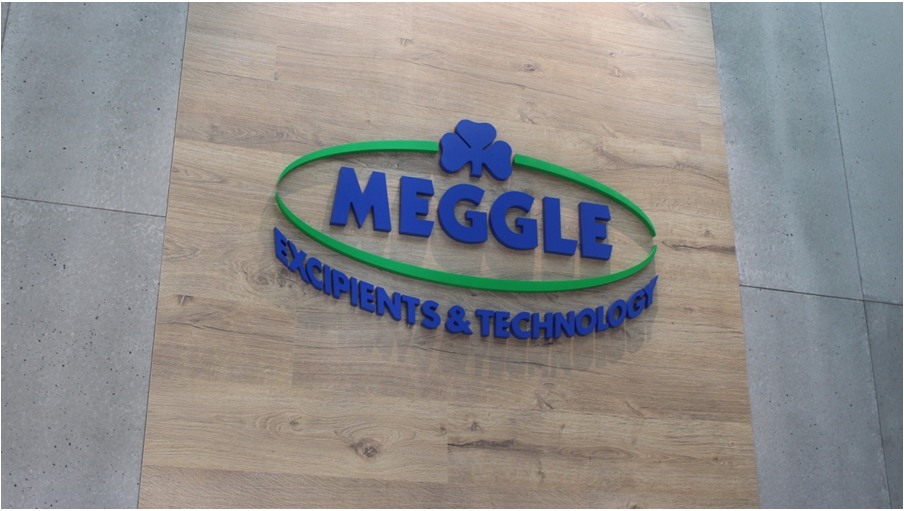 The MEGGLE brand has been represented at every DDL Edinburgh conference since 2012
View Articles by MEGGLE Excipients & Technology