---
MEGGLE co-sponsors Inhalation Insights symposium series
---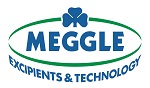 Press Release | MEGGLE Excipients & Technology
SEPTEMBER 17, 2018
Wasserburg, Germany: – Pharmaceutical lactose specialist MEGGLE Excipients & Technology (MEGGLE) is among the leading sponsors, instigators and participants in the Inhalation Insights series of symposiums that will soon be touring the Eastern seaboard of the USA.
Inhalation Insight event is a Dry Powder Inhalation Technology Symposium that provides discussion and new perspectives on latest technologies and processes, targeted at researchers and technicians working in the DPI arena.
Lactose based co-processed excipients
MEGGLE will bring to the events its technical expertise on lactose monohydrate-based inhalation grade excipients that are vital components in dry powder inhalation products and manufacturing processes.
Head of Research & Development at MEGGLE, Dr. Mirjam Kobler, will start each event with a presentation on the key roles of "Lactose in dry powder inhaler formulations".
Co-operative series
The first symposium will be held in New Jersey on September 25, followed within three days by further workshops in North Carolina and Florida.
MEGGLE is joined by Harro Höfliger, CSP Technologies and Experic in contributing content and experts to the series.
About MEGGLE Wasserburg
Bavarian-based MEGGLE Wasserburg is one of the world's experts in lactose based excipients and powder technology.
From its roots as a dairy operation in the late 1880s, MEGGLE has become one of the world's leading manufacturers of pharmaceutical lactose, supplying the pharma market segment with a broad-based and unique lactose product portfolio.
MEGGLE Excipients & Technology has harnessed outstanding product quality and intelligent innovation to become a global leader in the manufacture of lactose-based excipients, focusing on products for direct tableting and dry powder inhalation.
A multidisciplinary team of committed and highly qualified people allows MEGGLE clients to benefit from pioneering experience and innovative drive in industrial milk and whey processing. The company constantly strives to develop high-tech, functional products for solid dosage form applications, where they can deliver maximum performance.
The company has introduced several pioneering products, notably Tablettose®, the world's first agglomerated lactose for direct tableting, Cellactose® 80, a pioneering co-processed excipient based on cellulose-lactose for outstanding compression and flow properties and RetaLac®, the first direct compression co-processed excipient using a hypromellose-lactose base for modified sustained release and controlled release formulations.
About Inhalation Insights 2018
Inhalation Insights is the brand name for the Dry Powder Inhalation (Symposium, an annual roadshow type forum serving centers on the East Coast of the USA. The program at each event is focused on sharing first-hand knowledge related to dry powder inhalation (DPI) technology, taking in the complete process chain from powder characteristics and formulations to assembly, packaging and testing.
The symposium promotes discussions on the latest market trends and insights into the latest state of the art regarding devices, clinical testing, excipients and manufacturing technology.
The one day symposia are being held on successive days starting September 25 at Basking Ridge, New Jersey, followed by Durham, North Carolina the next day and on September 28 at Fort Lauderdale, Florida.
The program is organized by Inhalation Insights, which is a joint organisation supported by Harro Höfliger, CSP Technologies, Experic and MEGGLE. Further information at: https://usa.inhalation-insights.com.
Media Contact
Margit Bonnetsmüller, Project Manager Marketing, MEGGLE Excipients & Technology Business Group
Tel: +49 8071 73 476
Email: Margit.Bonnetsmueller@meggle.de
Resources
Click on MEGGLE sponsoring Inhalation Insights for more information.
Click on MEGGLE to contact the company directly.
Click on Inhalation Insights to book a place at symposium.
---
Supplier Information
Supplier: MEGGLE Excipients & Technology
Address: Megglestrasse 6-12, 83512 Wasserburg, Germany
Tel: +49 8071 73-476
Fax: +49 8071 73-320
Website: https://www.meggle-pharma.com/
---