---
MEGGLE brings latest DPI range to RDD Europe 2019
---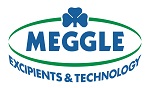 Press Release | MEGGLE Excipients & Technology
APRIL 29, 2019
Wasserburg, Germany: – Pharmaceutical lactose specialist MEGGLE Wasserburg GmbH (MEGGLE) will use the May's Respiratory Drug Delivery (RDD) Europe in Portugal to present its expanded portfolio of lactose-based pharmaceutical excipients, with particular focus on the Inhalac range for dry powder inhalation (DPI) applications.
The MEGGLE stand at Booth 57 in the Technical Exhibition Zone at the Estoril Conference Center in Lisbon will showcase its Inhalac portfolio, including the micronized Inhalac 500 for which retest intervals are now extended to 18 months.
DPI capsule filling
MEGGLE is also a Silver Sponsor of RDD Europe and will contribute to the scientific conference agenda with a poster on 'Influence of Humidity and Process Parameters on Capsule Filling of Dry Powder Inhalation Blends'.
The MEGGLE team on Lisbon will be led by Inhaler Application Manager, Dr. Sabine Hauptstein, who commented: "We have a long and mutually rewarding long term association with the RDD conference series."
Emerging inhalation trends
"RDD Europe will provide us with an ideal platform from which to present our product portfolio, meet our regular customers, explore emerging trends in the industry and networking with existing and potential partners," Dr. Hauptstein said.
The team will also include Dr. Karin Hellauer, Project Manager for R&D
About MEGGLE Wasserburg
Bavarian-based MEGGLE Wasserburg is one of the world's experts in lactose-based excipients and powder technology.
From its roots as a dairy operation in the late 1880s, MEGGLE has become one of the world's leading manufacturers of pharmaceutical lactose, supplying the pharma market segment with a broad-based and unique lactose product portfolio.
MEGGLE Excipients & Technology has harnessed outstanding product quality and intelligent innovation to become a global leader in the manufacture of lactose-based excipients, focusing on products for direct tableting and dry powder inhalation.
A multidisciplinary team of committed and highly qualified people allows MEGGLE clients to benefit from pioneering experience and innovative drive in industrial milk and whey processing. The company constantly strives to develop high-tech, functional products for solid dosage form applications, where they can deliver maximum performance.
The company has introduced several pioneering products, notably Tablettose®, the world's first agglomerated lactose for direct tableting, Cellactose® 80, a pioneering co-processed excipient based on cellulose-lactose for outstanding compression and flow properties and RetaLac®, the first direct compression co-processed excipient using a hypromellose-lactose base for modified sustained release and controlled release formulations.
About RDD Europe 2019
The Respiratory Drug Delivery (RDD) conference series impacts regulatory and scientific policies worldwide, and are recognized as among the premier international meetings in this area. The RDD Europe conference and co-located exhibition is expected to attract some 500 participants to this international symposium devoted to issues surrounding nasal and pulmonary drug delivery.
The success of the Respiratory Drug Delivery (RDD) Conference series is founded on the selection of internationally renowned speakers, lively audience participation, and the financial support of organizations with a proven commitment to, and record of innovation in the field of inhalation aerosols.
RDD Europe 2019 will be a four-day event, opening May 7 at the Estoril Conference Center in the Portuguese capital of Lisbon.
The event is organized by RDD Online with further information at: https://www.rddonline.com/rdd/rdd.php?id=17&sid=1.
Media Contact
Margit Bonnetsmüller, Project Manager Marketing, MEGGLE Excipients & Technology Business Group
Tel: +49 8071 73 476
Email: Margit.Bonnetsmueller@meggle.de
Resources
Click on MEGGLE at RDD Europe 2019 for more information.
Click on MEGGLE to contact the company directly.
---
Supplier Information
Supplier: MEGGLE Excipients & Technology
Address: Megglestrasse 6-12, 83512 Wasserburg, Germany
Tel: +49 8071 73-476
Fax: +49 8071 73-320
Website: https://www.meggle-pharma.com/
---