---
MEGGLE brings green values to CPhI Worldwide
---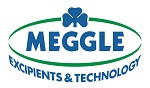 Press Release | MEGGLE Excipients & Technology
SEPTEMBER 28, 2018
Wasserburg, Germany: – Pharmaceutical lactose specialist MEGGLE Excipients & Technology (MEGGLE) will once again be a distinctive presence at the huge CPhI Worldwide expo in Madrid with its huge range of lactose-based pharmaceutical excipients.
MEGGLE is one of CPhI's most established exhibitors, having attended every worldwide expo for more than 20 years, almost since the event was initially founded in 1991.
Consistent presence
"MEGGLE has been a consistent annual presence at CPhI Worldwide for more than two decades. This is one of our favorite networking platforms to meet our important business partners, present our product portfolio and exchange knowledge and insights with pharmaceutical industry experts," said Christoph Adler, Head of Marketing, who will be a prominent member of the MEGGLE team in Madrid.
Mr. Adler will be a member of the team on the MEGGLE stand at Booth 8C91, as part of the Excipients Zone in Hall 8 of the IFEMA Center in Madrid.
Combining tradition with innovation
Once again, MEGGLE's stand will be instantly recognizable for its 'green moss' look. As with the previous stand at CPhI 2017 in Frankfurt, the stand will combine a showcase of the company's product portfolio and a gallery of its 148-year history with a comfortable reception area for face-to-face meetings.
"As our customers have come to expect, our stand will offer a family atmosphere, latest news about MEGGLE, advice on our products from experts in Sales, Application Technology and R&D, excellent catering and the latest edition of our famous MEGGLE cow!" he added.
MEGGLE has retained the "moss covered" visual theme for its stand that proved popular at previous CPhI expos but with a new twist to be revealed in Madrid.
"The moss theme encapsulates MEGGLE's core values of sustainability, traditions and innovation," said Mr. Adler.
MEGGLE is currently accepting bookings for meetings during CPhI Worldwide.
The MEGGLE range of sophisticated lactose-based ingredients and excipients, including Lactose Monohydrate, Lactose Anhydrous, Co-processed Lactose and Lactose for Dry Powder Inhalation (sieved, milled and micronized) support dry and wet granulation, capsules filling, direct compression and DPI applications.
About MEGGLE Wasserburg
Bavarian-based MEGGLE Wasserburg is one of the world's experts in lactose based excipients and powder technology.
From its roots as a dairy operation in the late 1880s, MEGGLE has become one of the world's leading manufacturers of pharmaceutical lactose, supplying the pharma market segment with a broad-based and unique lactose product portfolio.
MEGGLE Excipients & Technology has harnessed outstanding product quality and intelligent innovation to become a global leader in the manufacture of lactose-based excipients, focusing on products for direct tableting and dry powder inhalation.
A multidisciplinary team of committed and highly qualified people allows MEGGLE clients to benefit from pioneering experience and innovative drive in industrial milk and whey processing. The company constantly strives to develop high-tech, functional products for solid dosage form applications, where they can deliver maximum performance.
The company has introduced several pioneering products, notably Tablettose®, the world's first agglomerated lactose for direct tableting, Cellactose® 80, a pioneering co-processed excipient based on cellulose-lactose for outstanding compression and flow properties and RetaLac®, the first direct compression co-processed excipient using a hypromellose-lactose base for modified sustained release and controlled release formulations.
About CPhI Worldwide 2018
CPhI Worldwide is the flagship annual trade show for pharma ingredients and partner sourcing providing delegates and exhibitors opportunities to arrange face-to-face meetings with potential international pharmaceutical partners and collaborators and gain insights on latest industry trends.
Now in its 29th year, the 2018 event is a three-day event opening October 9 at IFEMA, Feria de Madrid, Spain, which last hosted the event in 2015. CPhI Worldwide 2018. CPhI Worldwide includes the co-located zoned exhibitions; ICSE Outsourcing solutions, P-MEC Machinery and Equipment and InnoPack pharmaceutical packaging events. Together, they are expected to attract a record 45,000 delegates along with 2,500 exhibiting companies from 153 countries.
New for 2018, the Expo will feature bioLIVE, a new specialized exhibition focusing on the biopharmaceutical industry.
The CPhI series is staged by leading Global B2B Events Organizer and Publisher UBM Live More information at: https://www.cphi.com/europe/.
Media Contact
Margit Bonnetsmüller, Project Manager Marketing, MEGGLE Excipients & Technology Business Group
Tel: +49 8071 73 476
Email: Margit.Bonnetsmueller@meggle.de
Resources
Click on MEGGLE at CPhI Worldwide 2018 for more information.
Click on MEGGLE to contact the company directly.
---
Supplier Information
Supplier: MEGGLE Excipients & Technology
Address: Megglestrasse 6-12, 83512 Wasserburg, Germany
Tel: +49 8071 73-476
Fax: +49 8071 73-320
Website: https://www.meggle-pharma.com/
---