Contact Supplier
Contact Supplier
To get in touch with PHC Europe BV, simply fill out the form below.
PHCbi MCO-80IC-PE IncuSafe CO2 Reach-In Incubator for secure cell cultures
Combining advanced technology, unique design features and high-quality engineering, the 850 litre format PHCbi IncuSafe MCO-80IC-PE is a large capacity, Reach-in CO2 Cell Culture Incubator, ideal for culturing large volumes of samples, cellular production, and working with large volume cell culture apparatus.
The MCO-80IC-PE combines superior contamination control with outstanding performance and flexibility, allowing users to replicate in-vivo conditions very closely on a large scale for optimal results and reproducibility.
Design and features
The MCO-80IC-PE provides effective capacity of 851 liters in an easily accessed glass door fronted incubation chamber featuring a PHCbi IncuSafe antibacterial copper-alloy stainless interior lining, shelves, and plenum that help to eliminate molds, spores and other contaminating spills, kills mycoplasma, creating a noncorrosive environment.
The unit uses microprocessor systems for exact temperature and CO2 control across a temperature range from 5°C above ambient to 50°C, with a CO2 content ranging from zero to 20% to ensure a precise and regulated environment for cell culture.
The isolated, SafeCell UV lamp decontaminates the humidifying pan, for background contamination control without harming cultured cells.
The Horizontal Laminar Airflow System promotes temperature uniformity while use of forced air to surround the chamber allows uniform temperature and CO2 distribution.
The infra-red based CO2 control system offers accurate and reliable CO2 measurement using a ceramic-based IR Sensor that is unaffected by moderate changes in temperature and relative humidity and is linked to the PID controller for fast recovery times and lower CO2 consumption. The unit is also engineered for minimal energy consumption.
An optional mounting kit (MCO-80RBS) equips the cabinet to accommodate a roller bottle apparatus.
Applications and Benefits
The large capacity incubator was specifically designed for critical applications in pharmaceutical, biotechnology and clinical investigations and production that stress large scale cultivations with precisely replicated in-vivo environments.
With its reach-in shelved format, the MCO-80IC is ideal for culturing high volumes of samples with optimum temperature and CO2 uniformity throughout the chamber and rapid recovery after door openings with exceptionally low CO2 gas consumption. The full view, double paned glass door allows easy observation of culture while the door heating system combined with specially designed air flow system prevents condensation throughout the cabinet.
Other user benefits include:
Superior CO2 and Temperature control
Exceptional Active Background Contamination Control
Passive Resistance To Mycoplasma
Integrated Core Technologies For Maximum Performance
Microprocessor Control System for ease of use
Exceptionally low CO2 consumption rates, less than half of similar competitive units
Specifications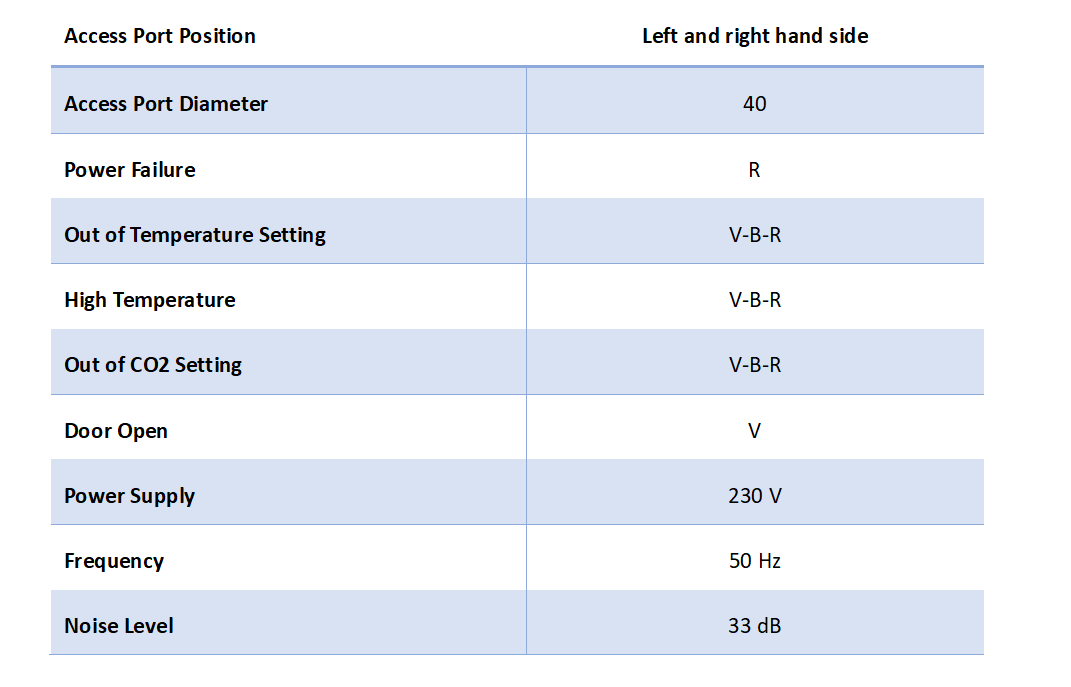 Resources
Click on PHCbi MCO-801C-PE  to download product sheet.
Click on PHCbi IncuSafe range for further information and resources.
Click on In vitro meat project at Maastricht University for incubation case study.