---
DORNIER-LTF showcasing PIRO robot at German events
---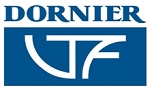 Press Release | DORNIER-LTF GmbH
FEBRUARY, 02 2015
Lindau, Germany: – Laboratory engineering specialist DORNIER–LTF will stage live demonstrations of its remarkable personal pipetting robot PIRO® at two significant scientific conferences in Germany.
The DORNIER-LTF team will attend this year's qPCR and NGS conference near Munich and shortly afterwards move on to the REMMDI Molecular Diagnosis event in Regensburg.
The company will exhibit PIRO at the qPCR conference when it opens on March 23 at Technical University of Munich's Life Sciences School at Freising Weihenstephan. Even before the event ends, DORNIER-LTF will also be setting up stand at the 2015 Regensburg Meeting for Molecular Diagnostics, opening March 26 at the Regensburg Hospital's Institute of Medical Microbiology and Hygiene.
The DORNIER-LTF stand at both Industrial Exhibitions will stage live demonstrations of the latest version of the highly innovative PIRO robot, showing how the compact and user-friendly device can integrate high throughput benefits.
Big tip
DORNIER-LTF recently redesigned PIRO to incorporate a large capacity tip. The addition of the new 1ml pipetting option, alongside the existing 200µl heads, significantly extends PIRO's reach beyond polymerase chain reaction (PCR) into new applications that include general liquid handling, primary tube handling and chemistry.
The exhibition team will be able to demonstrate how PIRO tips can be swapped in a few seconds.
Integrated qPCR solution
The new generation PIRO® also features optimized sequences for enhanced results, along with 'intelligent pipetting' from database and 'through matrix import'.
The exhibition team at qPCR/NGS will include Dr. Rudolf Walser, DORNIER-LTF Director of Applications and Sales, who says the conference themes accord with PIRO's core functions and strengths.
"The qPCR conference and REMMDI both place particular emphasis on qPCR and molecular biology and of course the PIRO Liquid Handling System is designed to form the basis for any PCR or qPCR setup," Dr. Walser noted.
"We believe many of the delegates at these events will be interested to see how our PIRO system can automate any assay setup to guarantee reproducible results, including large numbers of repetitive assays, complicated setups including various mixes, several dilution series in the same run, or normalizations of DNA/RNA samples," he added.
"With so many research scientists at these conferences, we anticipate many fruitful conversations about how an 'all in one' laboratory automated pipetting solution can be integrated into existing laboratory set ups," said Dr. Walser.
About DORNIER-LTF
DORNIER-LTF was formed from the partnership of high-tech engineering company Dornier GmbH with laboratory specialist LTF, to bring together state-of-the-art German engineering with applied scientific research experience.
The company specializes in creating reliable and easy to use precision pipetting devices that are essential research and diagnostic laboratory work. DORNIER-LTF has developed affordable high precision liquid handling robotic technologies, in particular the newly developed PIRO® pipetting robot that integrates high throughput benefits within a compact and easy to handle device.
About qPCR & NGS 2015
The annual qPCR conference has from its inception in 2004 mirrored the growth in interest in real time quantitative polymerase chain reaction (qPCR) and Next Generation Sequencing (NGS).
The event attracts a largely scientific audience of more than 500 delegates from all over the world.
The 2015 event will take place from March 23 to March 27 Event in the central lecture hall complex and foyer at TUM (Technical University of Munich) School of Life Sciences campus in Freising Weihenstephan, close to Munich airport and located in the heart of one of Europe's most important Biotech clusters.
For 2015, the conference will focus on advanced molecular diagnostics for biomarker discovery, including genomics applications from quantitative RT-PCR, over digital PCR (dPCR) and NGS.
Once again the scientific symposium will be run in parallel with an industrial exhibition, featuring some 40 international companies showing qPCR, dPCR and NGS solutions.
More information at: http://www.qpcr-ngs-2015.net/
About REMMDI 2015
The annual Regensburg Meeting for Molecular Diagnostics (REMMDI) conference is a three-day event held March 26 – March 28, 2015, at the city's Institute of Medical Microbiology and Hygiene, attached to Regensburg Hospital. The Institute sponsors and organizes the event.
The event attracts an invited audience of 200 delegates, representing leading German and European microbiological institutions and laboratories. The conference feature more than 30 invited speakers.
More information at: http://www.remmdi.com/
Media Contact
Dr. Rudolf Walser, Director of Applications/Sales, DORNIER-LTF
Tel: +49 8382 2730 890
Email: walser@dornier-ltf.com
Resources
Click on DORNIER-LTF showcasing PIRO robot at German events for more information.
Click on DORNIER-LTF to contact the company directly.
---
Supplier Information
Supplier: DORNIER-LTF GmbH
Address: Rickenbacher Str. 107, 88131 Lindau, Germany
Tel: +49 8382 2730 890
Fax: +49 8382 2730 8929
Website: www.dornier-ltf.com
---