---
DORNIER-LTF forms lab automation collaboration with LabHelp Robotics
---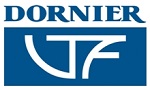 Press Release | DORNIER-LTF GmbH
DECEMBER 08, 2014
Lindau, Germany: – Laboratory robotics specialist DORNIER–LTF has formed a new closer partnership with Dutch-based LabHelp Robotics to form a new force in laboratory automation solutions.
LabHelp, based at Bladel, near Eindhoven, in the southern Netherlands, already distributes DORNIER-LTF's highly successful PIRO® series of personal pipetting robots. The company has also developed several middleware applications for automating and managing laboratory infrastructure and workflow to enhance productivity, traceability and patient safety (i.e. Flow Groningen; FlowG)
Partnership validation
During the past months, LabHelp Robotics and DORNIER-LTF have successfully concluded an intensive period of partnership validation that will allow the two companies to cross-market each other's products as well as collaborate on research and development.
For DORNIER-LTF, the move complements the successful model that created the company in 2010 from the marriage of DORNIER group's hi-tech engineering capabilities with LTF's expertise in laboratory equipment and scientific processes. This synergy led to the development of affordable high precision liquid handling robotic technologies, in particular the newly developed PIRO® pipetting robot that integrates high throughput benefits within a compact and easy to handle device.
Customized automation
Speaking about the new partnership, DORNIER-LTF's Director of Applications and Sales, Dr. Rudolf Walser, commented: "We are glad to welcome LabHelp Robotics as our newest member among our group of distribution partners."
"LabHelp's experience built up over more than 15 years in molecular diagnostics, different equipment and automation of processes fits perfectly to our expectations," said Dr. Walser.
"The LabHelp Robotics personal attention to the customer's situation and years of experience in providing customized automation can be perfectly supported by our DORNIER-LTF sales and support force sitting close to the Dutch border. Thus a reliable and competent after sales support will be the backbone of this cooperation," he added.
Synergies
Dr. Walser said DORNIER-LTF and LabHelp Robotics shared many synergies and both companies looked forward to introducing innovative and highly beneficial automation technologies.
"This co-operation is another important step for us in the global expansion of our markets, in which the automation and standardization of processes has become increasingly important," said Dr. Walser.
LabHelp Robotics Managing Director, Jeroen Poodt, commented: "The strength of our automation lies in focused product development based on clients' needs. We believe that automation and robotization is the perfect combination to optimize reproducibility and patient safety in the molecular lab."
About DORNIER-LTF
DORNIER-LTF was formed from the partnership of high-tech engineering company DORNIER with laboratory specialist LTF, to bring together state-of-the-art German engineering with applied scientific research experience.
The company specializes in creating reliable and easy to use precision pipetting devices that are essential research and diagnostic laboratory work. DORNIER-LTF has developed affordable high precision liquid handling robotic technologies, in particular the newly developed PIRO® pipetting robot that integrates high throughput benefits within a compact and easy to handle device.
About LabHelp Robotics
LabHelp was founded in 2008 at Bladel in the Netherlands' Northern Brabant province to specialize in laboratory automation hardware and software solutions. Its middleware applications help clients to structure and automate their laboratories, including existing infrastructure and workflows. LabHelp customizes and implements middleware to specific customer needs. The company's experience is rooted in molecular diagnostics, application of different robotic systems and automation of processes.
Recently, together with the University Medical Center Groningen, devision of Clinical Virology, LabHelp has been investigating ways to link fully automated isolation pipetting and detection systems from different manufacturers to a LIS (laboratory information system) to translate and transfer data to electronic patient files (SPDs). The outcome of this work has been a middleware solution called "Flow Groningen" or (FlowG) The FlowG team is developing new applications, such as FlowS, to organize sequencing, and FlowQ, to assure quality.
More information at: www.labhelp.nl
Media Contact
Dr. Rudolf Walser, Director of Applications/Sales, DORNIER-LTF
Tel: +49 8382 2730 890
Email: walser@dornier-ltf.com
OR
Jeroen Poodt, Managing Director, LabHelp Robotics
Tel: +31 633 093 981
Email: info@labhelp.nl
Resources
Click on DORNIER-LTF forms lab automation collaboration with LabHelp Robotics for more information.
Click on DORNIER-LTF to contact the company directly.
---
Supplier Information
Supplier: DORNIER-LTF GmbH
Address: Rickenbacher Str. 107, 88131 Lindau, Germany
Tel: +49 8382 2730 890
Fax: +49 8382 2730 8929
Website: www.dornier-ltf.com
---