---
DORNIER–LTF brings new PIRO® features to Pittcon 2016
---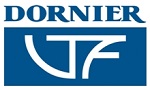 Press Release | DORNIER-LTF GmbH
MARCH 01, 2016
Lindau, Germany: – Laboratory engineering specialist DORNIER–LTF will reach out to new North American audiences at the upcoming Pittcon event in Atlanta.
DORNIER-LTF will use the big laboratory sciences conference to connect with new user groups and recruit new US distributors for its revolutionary PIRO® personal pipetting robot, designed for qPCR laboratories and combining 16-position handling with a benchtop footprint.
The German company will exhibit at adjacent stands 1661 and 1663 at the Georgia World Congress Center in Atlanta, in partnership with Kinematica USA and its CEO Dr. Andreas Niens.
The DORNIER-LTF team at Pittcon will be led by its Director of Global Sales and Marketing Michael Duchaussoy, and Director of Applications and Sales, Dr. Rudolf Walser.
High speed pipetting
"Pittcon is a wonderful event for us that provides an ideal platform to connect with potential end users for PIRO, who are seeking high speed automated pipetting combined with perfect ease of use," commented Dr. Walser.
"We will be offering opportunities for new agents with the right credentials to represent us in the United States and Canada," he added.
Dr. Walser features in a video presentation of PIRO filmed at the recent BIOTECNICA event in Hannover and posted to the LabTube channel.
Primary sampling
The company will be showcasing a number of new hardware and software features for PIRO that further expand the capabilities of this desktop automated liquid handling system into primary sample handling with full traceability and high reproducibility.
New Laboratory Information System middleware allows PIRO to function to work as a fully integrated 'intelligent pipetting' link between upstream extraction devices and downstream detection devices.
The highly intuitive software allows easy setup of reactions, along with flexible plate handling, liquid level sensing, drag and drop programming for qPCR setup, multi-dispensing functions, easy recalibration, normalization and serial dilutions.
About DORNIER-LTF
DORNIER-LTF was formed from the partnership of high-tech engineering company Dornier GmbH with laboratory specialist LTF, to bring together state-of-the-art German engineering with applied scientific research experience.
The company specializes in creating reliable and easy to use high precision liquid handling devices that aid laboratory automation. DORNIER-LTF has developed affordable high precision liquid handling robotic technologies, in particular the newly developed PIRO® pipetting small robot that integrates high throughput benefits within a compact and easy to handle device.
About Pittcon 2016
Pittcon has become one of North America's largest annual conferences and expositions on laboratory science. Since its origins as The Pittsburgh Conference on Analytical Chemistry and Applied Spectroscopy, Pittcon has evolved into an event that now encompasses life sciences, pharmaceutical discovery and QA, food safety, environmental, bioterrorism and other emerging markets.
Pittcon 2016 is a five-day event staged from March 6 to March 10 at the Georgia World Congress Center in Atlanta, GA, and is expected to attract more than 16,000 attendees from industry, academia and government from over 90 countries worldwide.
More information at: http://pittcon.org
Media Contact
Dr. Rudolf Walser, Director of Applications/Sales, DORNIER-LTF
Tel: +49 171 758 3172
Email: walser@dornier-ltf.com
Resources
Click on DORNIER–LTF brings new PIRO® features to Pittcon 2016 for more information.
Click on DORNIER-LTF to contact the company directly.
Click on PIRO video to see LabTube presentation .
---
Supplier Information
Supplier: DORNIER-LTF GmbH
Address: Rickenbacher Str. 107, 88131 Lindau, Germany
Tel: +49 8382 2730 890
Fax: +49 8382 2730 8929
Website: www.dornier-ltf.com
---