---
DORNIER LabTech Systems showcasing PIRO® intelligent pipetting at Pittcon 2017
---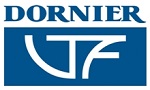 Press Release | DORNIER LabTech Systems GmbH
FEBRUARY 23, 2016
Lindau, Germany: – Laboratory engineering specialist DORNIER LabTech Systems GmbH (DORNIER LTS) will connect with its growing North American customer base audiences at the upcoming Pittcon event in Chicago.
DORNIER LTS will use Pittcon to introduce its latest version of the revolutionary PIRO® to the US market, showing the potential of the German-made desktop liquid handling system for all kinds of laboratory applications in diagnostic, pharmaceutical and molecular biological companies in the USA.
Live PIRO® demonstrations
The German company will exhibit at stand 4852 at the McCormick Place Exhibition Center, in partnership with its US joint-venture, New York-based Kinematica USA, whose CEO Mr. Andreas Niens, will be also present at the event.
The DORNIER LTS team at Pittcon will be led by its Director of Global Sales and Marketing Michael Duchaussoy. The team will conduct live demonstrations of the PIRO® on the stand throughout the five days of the show.
High end pipetting and accuracy
"We will show visitors how PIRO® represents automated pipetting at its best and most accessible," said Mr. Duchaussoy.
"This is an ideal solution for end users working in diagnostic, pharmaceutical, academic or chemical laboratories with daily pipetting tasks who need high end pipetting accuracy combined with perfect ease of use," he explained.
Full traceability
"For example, the system offers hassle-free qPCR programming with a simple drag & drop interface and guidance within the software," said Duchaussoy.
PIRO® also offers traceability of all pipetting steps, volume transfers or other evidence, while avoiding any risk of cross-contamination or sample swaps with dedicated import/export functions.
DORNIER LTS will also present added-value advantages such as high flexibility in choice of consumables, highly responsive customer service, low follow-up costs and service needs and open system architecture that can be adopted for future needs."
About DORNIER LTS
DORNIER LabTech Systems GmbH (DORNIER LTS) is a wholly-owned daughter company of the German manufacturer DORNIER with decades of experience in aerospace and building robotics equipment. As a pipetting specialist, it develops, produces and markets 'Made in Germany 'premium-quality, flexible and easy to use benchtop liquid handling systems. Its heritage as a respected aircraft builder is reflected in high quality, precision and reliability. Service and customer focus are key cornerstones of the DORNIER LTS company philosophy.
The company specializes in creating reliable and easy to use high precision liquid handling devices that aid laboratory automation. DORNIER LTS has developed affordable high precision liquid handling robotic technologies, in particular the newly developed PIRO® pipetting small robot that integrates high throughput benefits within a compact and easy to handle device.
The PIRO® has been designed for the needs of qPCR laboratories allowing versatility, precision, reproducibility, and safety combined with an intuitive drag and drop software for easy use and setup of reactions. Even though the PIRO® has a small bench top footprint, it allows for 16 positions to be used. Setting up 384-well plates without running out of tips, pipetting primary tubes, using the newly developed software features, or interchangeable pipetting heads are just a few features integrated in the PIRO®.
With the development of the PIRO®, DORNIER LabTech Systems provides a pipetting system with a reliable hardware and newly developed software solution to facilitate the needs of any laboratory.
About Pittcon 2017
From its origins as The Pittsburgh Conference on Analytical Chemistry and Applied Spectroscopy, Pittcon has evolved to become one of North America's largest annual conferences and expositions on laboratory science.
Pittcon now encompasses life sciences, pharmaceutical discovery and QA, food safety, environmental, bioterrorism and other emerging markets.
Pittcon 2017 is a five-day event opening March 5 at the McCormick Place exhibition center in Chicago, Illinois. Last year's event in Atlanta, GA, attracted some 16,000 attendees from industry, academia and government from over 90 countries worldwide.
More information at: http://pittcon.org
Media Contacts
Michael Duchaussoy, Head of Sales and Marketing, DORNIER LabTech Systems GmbH
Tel: +49 838 227 308 925
Email: michael.duchaussoy@dornierlts.com
OR
Joel Lopez, Director of Sales and Applications, DORNIER LabTech Systems USA
Tel: +1 347 410 2462
Email: Joel.lopez@dornierlts.com
Resources
Click on DORNIER LTS at Pittcon 2017 for more information.
Click on DORNIER-LTF to contact the company directly.
Click on PIRO video to see latest presentation.
---
Supplier Information
Supplier: DORNIER LabTech Systems GmbH
Address: Rickenbacher Str. 107, 88131 Lindau, Germany
Tel: +49 8382 2730 890
Fax: +49 8382 2730 8929
Website: www.dornier-ltf.com
---