---
Dec to Demo Advanced Powder Transfer System at INTERPHEX 2014
---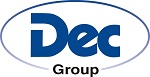 Press Release | DEC Group
MARCH 12, 2014
Ecublens, Switzerland: –Dec Group, the leading global provider of powder handling systems to the global pharmaceutical, chemical, food and cosmetic industries will stage live demonstrations of the latest version of its advanced PTS Powder Transfer System at the International Pharmaceutical Expo INTERPHEX 2014 in New York in March.
Dec's proprietary PTS technology can transfer, mix and discharge active substances by means of vacuum and pressure under inert conditions. The PTS drives systems such as the fully automated Batchmixer that uses no rotating or moving parts and mixes powders to a very high blend homogeneity, while also reducing overall process time compared to traditional blenders and ensuring easy containment during charging and discharge.
PTS is particularly useful in handling active substances with no leakage, contamination or physical property changes, thus allowing operators to load, mix and discharge sensitive or volatile powders in complete safety. The system also supports full clean and sterilization in place (CIP/SIP) capabilities.
PTS-based engineering also avoids the shortcoming of the three conventional methods of powder blending; diffusive by rotation, shear mixing or convective mixing, using rotating paddle and ribbon blenders. All three systems suffer limitations and disadvantages, such as product loss, particle abrasion, and weak containment and tend to be inflexible regarding batch sizes.
Visitors to INTERPHEX can see the PTS in action at the Dec USA stand (Booth 1532) throughout the three-day event.
The Dec Stand will also showcase the company's Continuous Liner System for contained packaging solutions for solids and the Drum Containment System.
"This is a return visit to INTERPHEX for us," commented Dec Group Marketing Head Gabriela Mikhaiel.
"It is important for Dec Group to be on the floor at the Expo as befits a global supplier of complete powder handling solutions to the pharma and other industries." said Ms. Mikhaiel.
"This is also a good venue for people to seek our advice on solutions to upcoming project and production needs."
"Apart from powder handling and blending, we are also able to assist with micronization, particle size reduction, reactor charging, powder dosing and sampling, barrier isolation technologies and , process containment systems," she added.
About Dec Group
Dec is a global provider of powder handling and containment systems and is recognized as a leading expert in process containment technologies. It has been supplying the pharmaceutical, chemical, food and cosmetic industries for more than 25 years.
Headquartered near Lausanne, Switzerland, Dec Group has a global presence with subsidiaries and agents in more than 35 countries including European subsidiaries in the UK, Ireland, Germany and Poland, together with an Asian office in Mumbai, India, and a North American subsidiary, Dec USA, based in New Jersey.
In excess of 200 companies worldwide have already successfully integrated more than 3000 Dec systems into their production sites. These include a wide range of patented products that enhance safety, hygiene, containment, reliability and productivity in powder handling.
About INTERPHEX 2014
INTERPHEX (International Pharmaceutical Expo) has become a globally recognized single source event for biopharmaceutical and pharmaceutical manufacturing and processing solutions and technologies. The Expo showcases equipment, accessories and technologies while offering networking and peer-to-peer sharing opportunities, presentations and interactive demonstrations.
This year's event will feature more than 650 vendors and is expected to attract some 12,000 pharmaceutical and biopharmaceutical industry professionals.
More than a thousand product lines will appear at INTERPHEX 2014, including bioprocess systems & services, cleanroom equipment, contract research development, manufacturing &packaging, facility design and construction, laboratory & testing services, instrumentation, quality assurance and control (QA/QC) systems, materials handling & logistics, packaging equipment & accessories, processing machinery and automation systems.
INTERPHEX 2014 is organised by Reed Exhibitions with PDA (Parenteral Drug Association) as principal sponsor.
Media Contact
Gabriela Mikhaiel, Dec Group Marketing, Dec Group
Tel: +41 21 694 20 44
Email: g.mikhaiel@dec-group.ch
Resources
Click on Dec to demo advanced Powder Transfer System at INTERPHEX 2014 for other information.
Click on Dec Group to contact the company directly.
---
Supplier Information
Supplier: DEC Group
Address: Z. I. Larges Pièces A, Chemin du Dévent, P. O. Box 9, 1024 Ecublens/Lausanne, Switzerland
Tel: +41 21 694 20 40
Fax: +41 21 694 20 59
Website: www.dec-group.net
---