---
Dec showcasing FlexPTS solution at ACHEMA 2018
---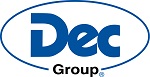 Press Release | DEC Group
MAY 31, 2018
Ecublens, Switzerland: – Dec Group, will return to the ACHEMA 2018 expo in Frankfurt to showcase latest additions to its proprietary Powder Transfer System, PTS , that provide new solutions to the challenges of small volume dosing.
The Dec stand, once again at Booth D8 in Hall 5.0 at Frankfurt Messe, will showcase FLexPTS as the latest addition to its range of powder dosing solutions.
Precision dosing for pressure reactors
FlexPTS is designed for small-volume dosing in 100 mg – 10 g range and is particularly suitable for the continuous feeding of micro reactors under pressure. The system enables continuous dosing at an adjustable dosing speed of 0.3 secs to a few seconds while maintaining high precision. The device is versatile and takes up very little space and hence can be easily integrated into existing processes.
FlexPTS completes a range of dosing options offered by Dec, which also includes µPTS for less than 1mg doses, Powderflex for continuous conveying and dosing and DosiValve used in combination with PTS.
Live demonstrations
The Dec display at ACHEMA will also include DCS Liquid for filling and emptying drums with toxic liquids, MC DecJet new generation micronizing device and PTS Powder Transfer System with CIP (clean in place) feature.
For the first time at ACHEMA, the Dec stand will host live presentations showing different key aspects of the manufacturing process, including high containment and aseptic manufacturing, process integration, powder blending and micronization technology.
Safer powder handling
The overall theme of demonstrations will be to show the various ways in which Dec can provide highly contained process equipment and complete arrangements from the receipt of the raw material to the packaging solution including safe links between the different powder handling processes.
"We are very pleased to be returning to this very important exhibition for our industry," said Gabriela Mikhaiel, in charge of the Dec Group Marketing.
"ACHEMA is an important event in our overall mission to promote safer and more efficient powder handling for the pharmaceutical and chemical manufacturing industries – a great platform to reach the expert process engineers and decision makers who value advanced technology and solutions," said Ms. Mikhaiel.
"Much has happened since the previous ACHEMA in 2015 and we have a great deal that is new to show and to talk about," she added.
About Dec Group
Dec (Dietrich Engineering Consultants) Group is a leading global provider of contained powder handling systems and is recognized as a world-leading expert in process containment technologies. It has been supplying the pharmaceutical, chemical, food and cosmetic industries for more than 30 years.
Headquartered near Lausanne, Switzerland, Dec Group has a global presence with subsidiaries and agents in more than 30 countries including subsidiaries in the UK, Ireland, Germany, Poland, India, China and the USA.
In excess of 200 companies worldwide have successfully integrated more than 5000 Dec systems into their production sites. These include a wide range of patented products that enhance safety, hygiene, containment, reliability and productivity in powder handling.
Dec offers innovative approaches across the range of powder handling and process containment applications, including transfer, micronizing, filling/emptying, sampling, blending, dosing, aseptic solutions, milling, isolators and advanced cleaning (CIP/SIP) features.
About ACHEMA 2018
ACHEMA provides a world forum for the Chemical Engineering and Process Industries.
Attracting some 170,000 visitors from more than 100 countries, along with more than 3,800 exhibiting companies and organizations, ACHEMA is one of the biggest events in the sector, held every third year.
Now in its 34th year, ACHEMA 2018 will be held over five days, opening June 11 at the Messe Exhibition Centre in Frankfurt-am-Main, Germany.
For the first time, the co-located exhibition will feature a chemical and pharmaceutical logistics zone.
More information at: www.achema.de/de.html.
Media Contacts
Gabriela Mikhaiel, Dec Group Marketing
Tel: +41 21 694 20 40
Email: G.Mikhaiel@dec-group.ch
Resources
Click on Dec showcasing FlexPTS at ACHEMA 2018 for more information.
Click on Dec Group to contact the company directly.
Click on Dec stand news for more ACHEMA information.
---
Supplier Information
Supplier: DEC Group
Address: Z. I. Larges Pièces A, Chemin du Dévent, P. O. Box 9, 1024 Ecublens/Lausanne, Switzerland
Tel: +41 21 694 20 40
Fax: +41 21 694 20 59
Website: www.dec-group.net
---