---
Dec offers fast and free entry for Solids Dortmund show
---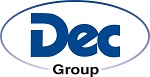 Press Release | DEC Group
MAY 14, 2014
Ecublens, Switzerland: – Powder handling and containment specialists Dec Group will offer its selected visitors a fast track into the Solids Dortmund trade event later this month.
Dec is inviting partners, friends and contacts to get in touch with the company before the show to receive their invitation link to pre-book online with no registration fee and avoiding entry queues to the busy event, which last time attracted more than 4,300 visitors.
Once inside, visitors to the Dec Group stand at Booth B:11 in Hall 4 of the Westfalenhallen complex in Dortmund will be able to see the patented new DCS Drum Containment System, a stainless steel cylindrical glove box with glass cover and twin glove ports that provides a significantly more flexible, precise and economical way of evacuating drums compared with conventional isolation systems.
PTS demo
The Dec team will also be demonstrating the acclaimed PTS Powder Transfer System in action along with the Powderflex system for continuous conveying and dosing and the CLS continuous liner system for contained filling of bags/drums.
"We have been present at every Solids Dortmund event since the fair first opened in 2006. This has always been an important event for us, growing even more so as visitors numbers continue to increase," commented Thomas Eules, Manager of Dec in Germany.
"Once again, we expect this important trade fair to help us gain contacts, new business opportunities and further raise awareness of the Dec brand and impressive solutions we offer in contained emptying and filling of drums and bags, general powder and solids handling, micronizing and containment technology," added Mr. Eules.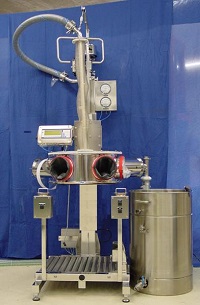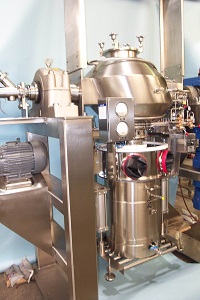 About Dec Group
Dec Group is a leading global provider of powder handling systems and is recognized as a world-leading expert in process containment technologies. It has been supplying the pharmaceutical, chemical, food and cosmetic industries for more than 25 years.
Headquartered near Lausanne, Switzerland, Dec Group has a global presence with subsidiaries and agents in more than 35 countries.
In excess of 200 companies worldwide have already successfully integrated more than 3000 Dec systems into their production sites. These include a wide range of patented products that enhance safety, hygiene, containment, reliability and productivity in powder handling.
About Solids Dortmund 2014
Solids (Schüttgut) Dortmund has become one of the leading European trade fairs for the bulk solids and powder handling industries. The 2014 event will take place on May 21-22 at the Messe Westfalenhallen exhibition centre in the North Rhine-Westfalia city.
Organiser easyFairs are projecting the number of exhibitors Solids Dortmund 2014 to top 400 for the first time, a 50% increase compared with the last time the fair was held here in 2012. More than 15 per cent of exhibitors come from outside Germany with companies from 13 countries represented on the Westfalenhallen floors.
Solids Dortmund is part of the Solids European Series (SES) trade fairs that also take place in Basel, Rotterdam, Antwerp, Krakow and, from 2015, in St. Petersburg.
Altogether, the trade shows record 1,000 exhibitors and more than 11,000 visitors.
Media Contact
Gabriela Mikhaiel, Dec Group Marketing
Tel: +41 21 694 20 44
Email: g.mikhaiel@dec-group.ch
Resources
Click on Dec offers fast and free entry for Solids Dortmund show.
Click on Dec Group to contact the company directly.
---
Supplier Information
Supplier: DEC Group
Address: Z. I. Larges Pièces A, Chemin du Dévent, P. O. Box 9, 1024 Ecublens/Lausanne, Switzerland
Tel: +41 21 694 20 40
Fax: +41 21 694 20 59
Website: www.dec-group.net
---