Contact Supplier
Contact Supplier
To get in touch with Dec Group to highlight flexPTS microdosing at CPhI Worldwide, simply fill out the form below.
Dec Group to highlight flexPTS microdosing at CPhI Worldwide
Ecublens, Switzerland: – As a leader in powder handling and containment technologies, Dec Group is to make its debut as an exhibitor at the huge CPhI worldwide pharma industry expo, highlighting solutions based on their pioneering PTS Powder Transfer System®, DCS® Drum Containment System for highly contained drum discharge and filling operations as well as MC DecJet® spiral jet mills used in the process of particle size reduction.
The Dec Group stand at Booth 110H10 in Hall 11.0 will be part of the P-Mec zone dedicated to pharma machinery.
FlexPTS microdosing
Dec will present its latest advancements in micro dosing technology, flexPTS for precision metering and high speed process/equipment feeding with powder amounts as low as 200 milligrams.
FlexPTS is based on PTS technology in which the powder chamber is filled by vacuum and emptied by pressure. Specially designed valves at the inlet and outlet allow very fast operation at under half a second per dose. FlexPTS also features a chamber that can be varied in volume, mechanically or automatically, using a linear motor linked to a weighing device suitable for closed loop control.
Flexible high containment drum emptying
Dec will also showcase the DCS® Drum Containment System designed to provide a controlled work environment to ensure full containment of critical materials when discharging drums. The gloves used to open and close the drums and connecting the liners provide a reliable barrier as well as effective and easy handling conditions. The freely movable suction lance connected to the PTS system and the excellent visibility into the drum during the operation allow for residue free drum emptying.
Powder transfer – Hygienic Design
PTS will be demonstrated in action along with an illustrative PTS set up configured for easy clean or sterilization in place (CIP/SIP), also featuring Dec's Filter SafeChange device that allows a flexible canopy to be attached to enable filter membrane changes under high containment. A similar flexible canopy solution will also be shown fitted to the MC DecJet® 30 & 200 spiral jetmills to provide an accessible high containment micronizing solution.
Adaptable powder handling
"We are looking forward to our three days at CPhI worldwide and the chance to have many productive conversations with all those professionals involved in pharma production/manufacturing process and equipment procurement," said Dec Group Marketing head, Gabriela Mikhaiel. "We hope that after three decades, we have established a reputation in the industry that assures partners we are the people to talk to first if you're looking for ultra-high quality, high efficiency and universally adaptable solutions for powder handling and processing ranging from milligram to ton scales while under high containment," she added.
About Dec Group
Dec (Dietrich Engineering Consultants) Group is a leading global provider of contained powder handling systems and is recognized as a world-leading expert in process containment technologies. It has been supplying the pharmaceutical, chemical, food and cosmetic industries for more than 30 years.
Headquartered near Lausanne, Switzerland, Dec Group has a global presence with subsidiaries and agents in more than 30 countries including subsidiaries in the UK, Ireland, Germany, Poland, India, China and the USA.
In excess of 600 companies worldwide have successfully integrated more than 9000 Dec systems into their production sites. These include a wide range of patented products that enhance safety, hygiene, containment, reliability and productivity in powder handling.
Dec offers innovative approaches across the range of powder handling and process containment applications, including transfer, micronizing, filling/emptying, sampling, blending, dosing, aseptic solutions, milling, isolators and advanced cleaning (CIP/SIP) features.
About CPhI Worldwide 2019
CPhI Worldwide is the flagship annual trade show for pharma ingredients and partner sourcing providing delegates and exhibitors opportunities to arrange face-to-face meetings with potential international pharmaceutical partners and collaborators and gain insights on latest industry trends.
Now in its 30th year, the 2019 expo is a three-day event opening November 5 at the Messe showground in Frankfurt-am-Main, Germany, which last hosted CPhI in 2017.
CPhI Worldwide 2019 includes the co-located zoned exhibitions; P-MEC Machinery and Equipment, ICSE Outsourcing solutions, FDF for finished dosage formulations, InnoPack for pharmaceutical packaging and events and the new BioProduction conference focusing on bioprocessing and manufacturing.
Together, they are expected to attract 45,000 delegates along with more than 2,500 exhibiting companies from some 160 countries.
The CPhI series is staged by Informa in association with global B2B Events Organizer and Publisher UBM Live. More information at: https://www.cphi.com/europe/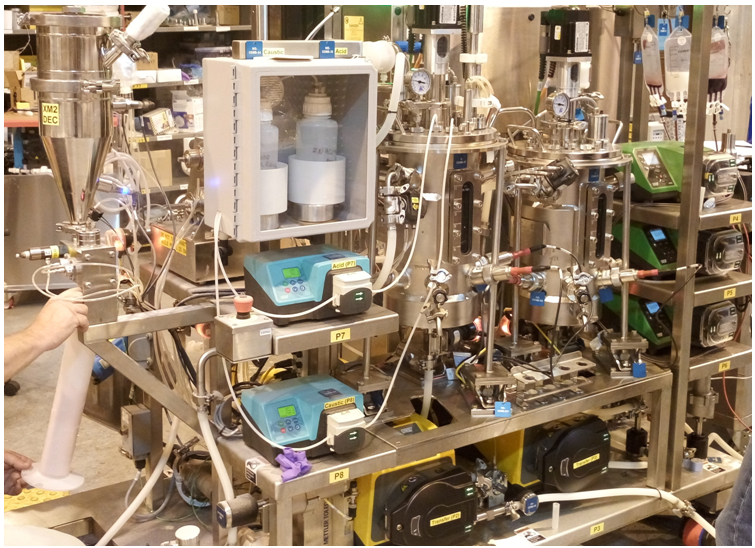 FlexPTS : Microdosing into mini reactors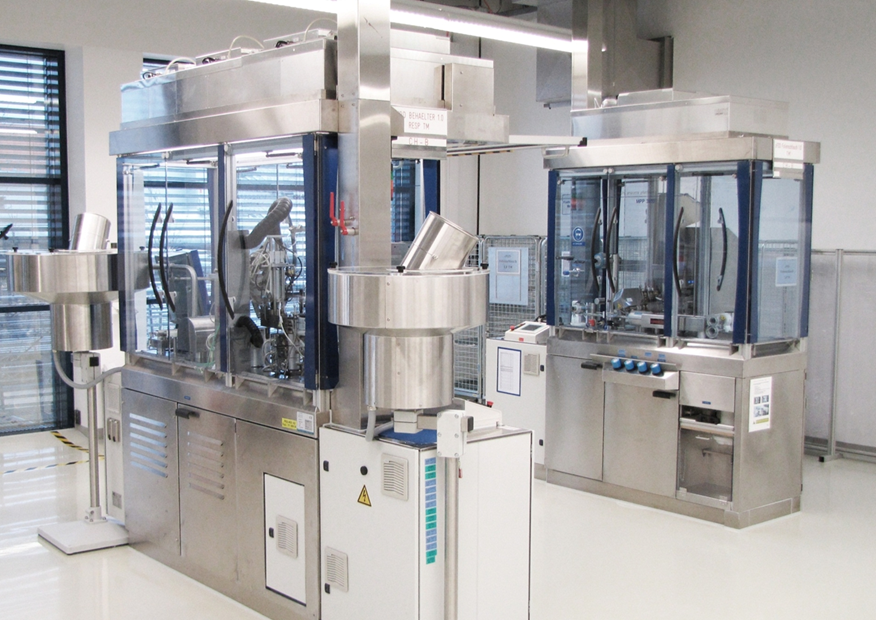 Dec solutions used to construct ultra-high containment filling line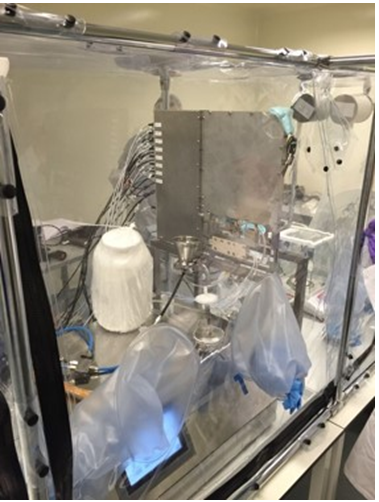 Continuous dosing and micro-dosing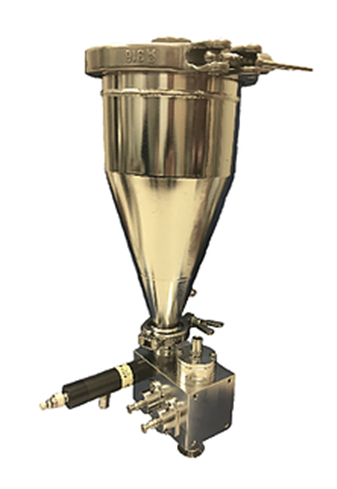 FlexPTS with hopper