---
Dec Group shows MC DecJet micronizing technology at CPhI China 2018
---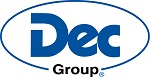 Press Release | DEC Group
JUNE 07, 2018
Ecublens, Switzerland: – Leading provider of powder handling systems, Dec Group, will return as an exhibitor to P-Mec, part of the huge CPhI China expo in Shanghai.
Dec will exhibit its innovative and high containment blending, dosing, sampling and filling and emptying solutions based on its Powder Transfer System (PTS) technology.
MC DecJet ultra fine milling
Once again appearing as Dec China, the group will exhibit at Booth N3A26as part of the Swiss pavilion within the Pharmaceutical Machinery Zone at the Shanghai New International Expo Center. The Dec stand will highlight its PTS Powder Transfer System and MC DecJet technology.
Now in its fourth generation, MC DecJet technology continues to set revolutionary standards of quality
and performance in micronizing particle size reduction. Based on Single Pass Jet Milling Technology, these machines surpass all existing jet milling systems on the market in terms of performance, product recovery, containment and process integration.
In One Pass, One Time, MC DecJet can achieve ultra-narrow Particle Size Distribution (PSD), combined with high yields and low energy consumption.
When teamed with complementary Dec equipment for ergonomic and contained dispensing and emptying of bags including safe and contained conveying with the PTS system, MC DecJet forms a high containment complete solution for very fine grade powders whether you handle toxic or sterile products.
High containment mission
The overall theme of demonstrations will be to show the pivotal role of PTS in enabling cleaner and safer links between powder handling processes along with safer reactor loading.
Dec's presence at CPhI Shanghai will be led by Nicolas Godde, whose succession to regional manager of Dec China was announced to coincide with last year's show.
"We are very pleased to be returning to this very important exhibition for our industry and our presence in Asia," said Mr. Godde.
"CPhI China is a key event in our mission to promote safer powder handling for the pharmaceutical and chemical manufacturing industries, particularly in emerging markets," he added.
About Dec Group
Dec (Dietrich Engineering Consultants) Group is a leading global provider of contained powder handling systems and is recognized as a world-leading expert in process containment technologies. It has been supplying the pharmaceutical, chemical, food and cosmetic industries for more than 30 years.
Headquartered near Lausanne, Switzerland, Dec Group has a global presence with subsidiaries and agents in more than 30 countries including subsidiaries in the UK, Ireland, Germany, Poland, India, China and the USA.
In excess of 200 companies worldwide have successfully integrated more than 5000 Dec systems into their production sites. These include a wide range of patented products that enhance safety, hygiene, containment, reliability and productivity in powder handling.
Dec offers innovative approaches across the range of powder handling and process containment applications, including transfer, micronizing, filling/emptying, sampling, blending, dosing, aseptic solutions, milling, isolators and advanced cleaning (CIP/SIP) features.
About CPhI China 2018
Over the course of 12 years, CPhI China has established itself as the leading pharma industry business and sourcing event for Eastern Asia, reflecting the huge growth of the Chinese pharma market.
Staged by global B2B event's organizer and publisher, UBM Live, CPhI China is a three-day event, once again opening June 20 at the Shanghai New International Exhibition Center (SNIEC).
CPhI China is co-located with five other pharma industry events, P-Mec for machinery and equipment, ICSE for outsourcing solutions BioPh for biotech solution, InnoPack for Drug Packaging and Delivery Technology and LabWorld for laboratory equipment. The 2018 shows are expected to exceed 30,000 square meters with more than 800 exhibitors. Together, the shows bring together more than 2,800 suppliers and are likely to attract some 40,000 visitors from more than 100 countries.
CPhI & P-MEC China also part of the wider China Pharma Week, spanning five working days from June 19 that features some 14 events focusing on Business, Knowledge, Leadership, Innovation, Recognition and Networking in the field of Pharma.
More information at: http://www.cphi-china.cn/en.
Media Contacts
Gabriela Mikhaiel, Dec Group Marketing
Tel: +41 21 694 20 40
Email: G.Mikhaiel@dec-group.ch
Resources
Click on Dec Group at CPhI China 2018 for more information.
Click on Dec Group to contact the company directly.
---
Supplier Information
Supplier: DEC Group
Address: Z. I. Larges Pièces A, Chemin du Dévent, P. O. Box 9, 1024 Ecublens/Lausanne, Switzerland
Tel: +41 21 694 20 40
Fax: +41 21 694 20 59
Website: www.dec-group.net
---