---
Dec Group opens new Shanghai office
---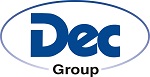 Press Release | DEC Group
FEBRUARY 13, 2018
Ecublens, Switzerland: – Powder handling and containment specialists Dec Group will formally inaugurate its new China office in Shanghai next month.
The new larger premises in Shanghai's Pudong New Area reflects recent growth of Dec's China business.
The formal inauguration of the new offices at Building E, 139 Fanghua Road, Pudong New Area, will take place on the afternoon of March 20. A traditionally Chinese-styled ceremony will open with a demonstration of the powder transfer system PTS and micronizing solutions, followed by a buffet reception.
Professional seminar
The ceremony will follow a morning and afternoon Professional Seminar held at the nearby Intercontinental Pudong hotel during which guests will be treated to a number of expert presentations, opening with a talk by Dec's Managing Director, Frederic Dietrich, on 'Transfer of Powder under safe conditions in the Pharmaceutical and Chemical industries'.
This will be followed by a number of case study illustrations by former China Regional Manager Martin Larruscain.
After lunch, Dec's Director of Micronization & Containment Technologies, Andrew Lemaire, will speak on 'High Containment: Sterile and Toxic Products manipulation' after which Micronizing Product Manager Aleardo Cattivelli will present the advantages of the new generation jet mill technology MCDecJet.
China business growth
From the presentation, guests will be bussed to the inauguration.
"A rapidly evolving pharmaceutical manufacturing sector, producing ever more sophisticated products, means that the need for efficient powder handling and process containment equipment has driven business growth for Dec Group in China" commented the group's spokesperson, Gabriela Mikhaiel.
Nicolas Godde, General Manager of Dec China Ltd., added: "Generally, our business in China is developing well with ever-growing interest in safe and efficient solutions in pharma manufacturing. Quite simply, we had outgrown our previous offices and needed to find more spacious premises with the ability to welcome customers and perform live demonstrations of our machines. The Pudong location should also be advantageous in bringing us closer to key clients."
About Dec Group
Dec (Dietrich Engineering Consultants) Group is a leading global provider of contained powder handling systems and is recognized as a world-leading expert in process containment technologies. It has been supplying the pharmaceutical, chemical, food and cosmetic industries for more than 30 years.
Headquartered near Lausanne, Switzerland, Dec Group has a global presence with subsidiaries and agents in more than 30 countries including subsidiaries in the UK, Ireland, Germany, Poland, India, China and the USA.
In excess of 200 companies worldwide have successfully integrated more than 5000 Dec systems into their production sites. These include a wide range of patented products that enhance safety, hygiene, containment, reliability and productivity in powder handling.
Dec offers innovative approaches across the range of powder handling and process containment applications, including transfer, micronizing, filling/emptying, sampling, blending, dosing, aseptic solutions, milling, isolators and advanced cleaning (CIP/SIP) features.
Media Contacts
Gabriela Mikhaiel, Dec Group Marketing
Tel: +41 21 694 20 40
Email: G.Mikhaiel@dec-group.ch
Resources
Click on Dec Group opens new Shanghai office for more information.
Click on Dec Group to contact the company directly.
---
Supplier Information
Supplier: DEC Group
Address: Z. I. Larges Pièces A, Chemin du Dévent, P. O. Box 9, 1024 Ecublens/Lausanne, Switzerland
Tel: +41 21 694 20 40
Fax: +41 21 694 20 59
Website: www.dec-group.net
---