---
Dec Group changes the guard at CPhI China
---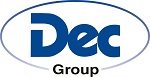 Press Release | DEC Group
MAY 31, 2017
Ecublens, Switzerland: – Leading provider of powder handling and containment systems, the Swiss Dec Group, will mark key changes to its local management structure when it returns to the huge CPhI China expo in Shanghai, June 20 – 22, 2017.
Dec will use the expo to exhibit its innovative and high containment blending, dosing, sampling, filling and emptying solutions based on its patented Powder Transfer System (PTS) technology as well as HPAPI containment technology.
Handover
Once again appearing as Dec China, the group will exhibit at booth NIE30 at the Shanghai New International Expo Center. The booth number is especially appropriate for Dec, which is currently celebrating its 30th Anniversary of its founding as a high technology powder transfer specialist.
The Dec China presence stand will be led by outgoing regional manager of Dec China Martin Larruscain, who is returning to Switzerland to take up a new role at the Ecublens headquarters. Mr. Larruscain is being succeeded from July 1 by Nicolas Godde, who will also be present on the stand.
"It has been a great privilege to oversee the setting up of our Chinese subsidiary from 2014 to provide sales structure and customer support to our rapidly growing Chinese markets," said Martin Larruscain. "As Chinese manufacturing grows more sophisticated, there is an increasing need for high containment and integrated powder handling technologies that are Dec's hallmark. I am delighted that Nicolas Godde has been accepted to take over the leadership. I have known him for some years now, he is the right person to further strengthen and develop the Chinese market." Larruscain added.
Innovative technologies
Mr. Godde said he was looking forward to building Dec's business in China and to continue his professional career, which includes a decade in sales management and business development in Asia and the general management of a Swiss based company producing powder dosing systems for the pharmaceutical industry.
"I have been seeing very positive indications of growing demand for the types of innovative technologies Dec can bring to the market," said Mr. Godde.
About Dec Group
Dec (Dietrich Engineering Consultants) Group is the leading global provider of contained powder handling systems and is recognized as a world-leading expert in process containment technologies. It has been supplying the pharmaceutical, chemical, food and cosmetic industries for 30 years.
Headquartered near Lausanne, Switzerland, Dec Group has a global presence with subsidiaries and agents in more than 40 countries including European subsidiaries in the UK, Ireland, Germany and Poland, together with Asian offices in India and China, and a North American subsidiary in New Jersey.
In excess of 200 companies worldwide have successfully integrated more than 4000 Dec systems into their production sites. These include a wide range of patented products that enhance safety, hygiene, containment, reliability and productivity in powder handling.
Dec offers innovative approaches across the range of powder handling and process containment applications, including transfer, micronizing, filling/emptying, sampling, mixing/blending, dosing, aseptic solutions, milling and advanced cleaning (CIP/SIP) features.
About CPhI China 2017
Since Y2000, CPhI China has established itself as the leading pharma industry business and sourcing event for Eastern Asia, reflecting the huge growth of the Chinese pharma market.
Staged by global B2B events organizer and publisher, UBM Live, CPhI China is a three-day event opening June 20 at the Shanghai New International Exhibition Center (SNIEC).
CPhI China is co-located with five other pharma industry events, P-Mec for machinery and equipment, ICSE for outsourcing solutions BioPh for biotech solution, InnoPack for Drug Packaging and Delivery Technology and LABWorld for laboratory equipment. Together, the shows bring together more than 2,800 suppliers and are likely to attract some 40,000 visitors from more than 100 countries.
CPhI & P-MEC China also part of the wider China Pharma Week, spanning five working days from June 19 that features some 14 events focusing on Business, Knowledge, Leadership, Innovation, Recognition and Networking in the field of Pharma.
More information at: www.cphi-china.cn/en
Media Contacts
Gabriela Mikhaiel, Dec Group Marketing
Tel: +41 21 694 20 40
Email: G.Mikhaiel@dec-group.ch
OR
Nicolas Godde, New Regional Manager of Dec China
Tel: +86 021 2076 5535
Email: n.godde@dec-group.cn
Resources
Click on Dec Group changes the guard at CPhI China for more information.
Click on Dec Group to contact the company directly.
---
Supplier Information
Supplier: DEC Group
Address: Z. I. Larges Pièces A, Chemin du Dévent, P. O. Box 9, 1024 Ecublens/Lausanne, Switzerland
Tel: +41 21 694 20 40
Fax: +41 21 694 20 59
Website: www.dec-group.net
---