---
Dec Group brings high containment process solutions to HPAPI World Congress
---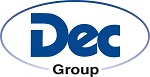 Press Release | DEC Group
OCTOBER 25, 2016
Ecublens, Switzerland: – Powder handling and containment specialists Dec Group will be bringing its specialized high-containment solutions to Europe's leading high-potency active pharmaceutical ingredients (HPAPI) event, the HPAPI World Congress in Basel, Switzerland.
The ever-increasing interest in high potency API development and manufacturing requires containment solutions that can be applied to the high regulatory and requested low operator exposure levels of HPAPI manufacturing. Occupational Exposure Limits of below 1 micron per m3, multi-product use of sterile potent compounds and maintaining clean room environment and operation in both sterile and non-sterile conditions are major challenges that manufacturers face.
To cope with these requires innovative technologies that Dec Group will present as an exhibitor at Stand 22, at the event at the Basel Congress Center.
High Containment Manufacturing Excellence
Based on its process containment technologies and proprietary Powder Transfer System (PTS) Dec is significantly experienced in providing comprehensive process solutions from the powder input from any process plant to the isolator and further.
The Dec team will include Andrew Lemaire, ‪Head of Containment & Micronization Technologies.
"With the increasing use of HPAPI's pharmaceutical manufacturers will be obliged to keep up with extensive containment solutions throughout their production process," said Mr. Lemaire.
"At HPAPI World Congress we will be able to reach out to professionals involved with HPAPI processing, technical and safety perspectives to show that Dec Group has capacity to design high containment and aseptic process isolators including dedicated powder handling equipment for safe charging and discharging into the next process step," Mr. Lemaire commented.
About Dec Group
Dec (Dietrich Engineering Consultants) Group is the leading global provider of contained powder handling systems and is recognized as a world-leading expert in process containment technologies. It has been supplying the pharmaceutical, chemical, food and cosmetic industries for more than 25 years.
Headquartered near Lausanne, Switzerland, Dec Group has a global presence with subsidiaries and agents in more than 35 countries including European subsidiaries in the UK, Ireland, Germany and Poland, together with Asian offices in India and China, and a North American subsidiary in New Jersey.
In excess of 200 companies worldwide have successfully integrated more than 4000 Dec systems into their production sites. These include a wide range of patented products that enhance safety, hygiene, containment, reliability and productivity in powder handling.
Dec has over two decades of experience with pharmaceutical and chemical processing equipment and supplies the industry with an extensive line of powder handling, micronizing and process isolation equipment.
Dec offers innovative approaches across the range of powder handling and process containment applications, including transfer, micronizing, filling/emptying, sampling, mixing/blending, dosing, aseptic solutions, milling and advanced cleaning (CIP/SIP) features.
About HPAPI World Congress 2016
The HPAPI World Congress was founded in 2012 to focus on innovation in risk, safety and containment for the world's high potency active pharmaceutical ingredients industry. It aims to bring delegates up to speed with all aspects of developing effective and efficient HPAPI strategies in processing, technology transfer, EHS, and outsourcing.
The 2016 Congress is a one-day event held November 16 at the Congress Centre in Basel, Switzerland. It features exclusive case studies and panel discussions from industry- and thought-leading speakers from companies that include Lonza, SafeBridge Europe, Novartis, and AbbVie.
The congress includes 'pro table' networking opportunities throughout the day as well as business development opportunities within the shared exhibition hall, co-located with the co-located European Antibody Congress, World Biosimilar Congress and the new World Immunotherapy Congress.
The event is organized by Terapinn with more information at: http://www.terrapinn.com/conference/hpapi-world-congress/
Media Contact
Gabriela Mikhaiel, Dec Group Marketing
Tel: +41 21 694 20 40
Email: g.mikhaiel@dec-group.ch
Resources
Click on Dec Group at HPAPI World Congress Basel for more information.
Click on Dec Group to contact the company directly.
---
Supplier Information
Supplier: DEC Group
Address: Z. I. Larges Pièces A, Chemin du Dévent, P. O. Box 9, 1024 Ecublens/Lausanne, Switzerland
Tel: +41 21 694 20 40
Fax: +41 21 694 20 59
Website: www.dec-group.net
---