---
Dec Group brings advanced powder transfer to two Russian events
---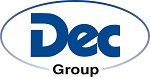 Press Release | DEC Group
OCTOBER 10, 2017
Ecublens, Switzerland: – Powder handling and containment specialists Dec Group will be presenting its advanced Powder Transfer System (PTS) and other hi-tech powder handling and containment solutions at two of Russia's leading pharmaceutical and chemical industry events.
Dec will first attend the KHIMIA event in Moscow in late October, returning to the Russian capital the following month for the Pharmtech Moscow 2017 show.
PTS in focus
At KHIMIA, October 23 – 26, Dec Group will exhibit on stand 21D10 in Hall 2 of Pavilion 2 at the Expocentre Fairgrounds in Moscow.
At Pharmtech, November 21 – 24, Dec will be found in Hall 8 of Pavilion 2 at Moscow's Crocus International Exhibition Center.
At both events, Dec will co-exhibit with GMM Pfaudler, its new agent for Russia and CIS, with solutions that focus on the free flowing and high containment advantages of PTS-based technology.
Growing Russian markets
"We are delighted to be heading to these two high profile events that underline the rapidly growing importance of Russia and CIS within the fine chemicals and pharma sectors and their increasing demand for our high containment and advanced technology solutions," said Gabriela Mikhaiel, Dec Group Business Marketing Manager.
"All in all, our products represent an impressive range of integrated solutions for safe and secure powder conveying, bulk handling, process containment and micronization," she added.
About Dec Group
Dec (Dietrich Engineering Consultants) Group is a leading global provider of contained powder handling systems and is recognized as a world-leading expert in process containment technologies. It has been supplying the pharmaceutical, chemical, food and cosmetic industries for 30 years.
Headquartered near Lausanne, Switzerland, Dec Group has a global presence with subsidiaries and agents in more than 30 countries including subsidiaries in the UK, Ireland, Germany, Poland, India, China and the USA.
In excess of 200 companies worldwide have successfully integrated more than 5000 Dec systems into their production sites. These include a wide range of patented products that enhance safety, hygiene, containment, reliability and productivity in powder handling.
Dec offers innovative approaches across the range of powder handling and process containment applications, including transfer, micronizing, filling/emptying, sampling, blending, dosing, aseptic solutions, milling, isolators and advanced cleaning (CIP/SIP) features.
About KHIMIA Moscow 2017
The 20th International Exhibition for Chemical Industry and Science, KHIMIA 2017, is an International exhibition that addresses all commercial trends for the chemical and petrochemical sectors in various application areas. The exhibition was founded in 1965.
KHIMIA 2017 is a four-day event opening October 23 at Moscow's Expocentre Fairground. The show will features almost 400 exhibitors from 25 nations and is expected to attract some 16,500 visitors. The event is organised into numerous strands that include chemistry & petrochemistry, ChemLab (laboratory analytics), ChemMash (valves, pumping and production line equipment), Plastics Industry, Green Chemistry, Innovations & Advanced Materials and Services.
KHIMIA 2017 is organized by Expocentre AO, supported by various industry and government bodies, including the Russian ministry of Industry & Trade, the Russian Chemists union and the Russian Chamber of Commerce and Industry with ore information available at: http://www.chemistry-expo.ru/en/
About Pharmtech Moscow 2017
The 19th Pharmtech & Ingredients International Exhibition (Pharmtech 2017) is currently Russia's largest pharmaceutical industry-related trade event, providing a platform for leading professionals from the life sciences industries to network and knowledge share.
Pharmtech Moscow 2017 is a four day event opening November 21 at the Crocus Expo IEC, Pavilion, in Moscow.
The 2017 show will feature almost 360 exhibitors, displaying a range of products and technologies that includes laboratory equipment, cleaning tools, packaging solutions, safety instruments, and many types of pharmaceutical accessories, besides logistics solutions. The emphasis is on pharma production machinery, raw materials and technologies for manufacturing pharmaceutical products, nutritional supplements and blood products. The Cosmopharm section, focusing on the cosmetics sector, is a further highlight of the event.
The exhibition also features a co-located business conference.
Pharmtech 2017 is organized by ITE Group, with more information at: www.pharmtech-expo.ru/en-GB
Media Contacts
Gabriela Mikhaiel, Dec Group Marketing
Tel: +41 21 694 20 40
Email: G.Mikhaiel@dec-group.ch
Resources
Click on Dec Group at Pharmtech and KHIMIA 2017 for more information.
Click on Dec Group to contact the company directly.