---
Dec Group appoints Ribe as Italian agent
---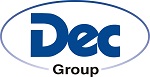 Press Release | DEC Group
DECEMBER 19, 2016
Ecublens, Switzerland: – Powder handling and high containment specialists Dec Group has announced the appointment of Milan-based Ribe Srl as its Italian agent.
Ribe will now add Dec Group's world-renowned PTS Powder Transfer System safe reactor charging, flexible and rigid process containment, blending, micronising and aseptic powder handling solutions to its range of pharmaceutical, chemical and cosmetic industry manufacturing brands.
Specialized expertise
"We are sure that Ribe's extensive knowledge of these specialized industrial processes will prove to be valuable in helping our Italian customers with their requirements," said Dec Group Italian Area Sales Manager Frederic Pasche.
"We consider ourselves fortunate to have Ribe with us as we continue to deliver our quality products and services to the Italian pharma and fine chemicals sector," added Mr. Pasche, who will retain overall responsibility for Italian-based customers.
"Italian clients should now feel free to contact Ribe with their immediate needs, while we look forward to an even more mutually rewarding relationship going forward," said Mr. Pasche.
About Dec Group
Dec (Dietrich Engineering Consultants) Group is the leading global provider of contained powder handling systems and is recognized as a world-leading expert in process containment technologies. It has been supplying the pharmaceutical, chemical, food and cosmetic industries for more than 25 years.
Headquartered near Lausanne, Switzerland, Dec Group has a global presence with subsidiaries and agents in more than 35 countries including European subsidiaries in the UK, Ireland, Germany and Poland, together with Asian offices in India and China, and a North American subsidiary in New Jersey.
In excess of 200 companies worldwide have successfully integrated more than 4000 Dec systems into their production sites. These include a wide range of patented products that enhance safety, hygiene, containment, reliability and productivity in powder handling.
Dec has over two decades of experience with pharmaceutical and chemical processing equipment and supplies the industry with an extensive line of powder handling, micronizing and process isolation equipment including transfer, filling/emptying, sampling, mixing/blending, dosing, aseptic solutions.
Dec offers innovative approaches across the range of powder handling and process containment applications, including transfer, micronizing, filling/emptying, sampling, mixing/blending, dosing, aseptic solutions, milling and advanced cleaning (CIP/SIP) features.
About Ribe Srl
Founded in 1998, Ribe Srl is one of Italy's leading suppliers of industrial machinery to the pharmaceuticals, chemicals and cosmetics sectors, representing European and American brands.
Based at Via Bernardo Quaranta 40 in Milan, Ribe is active as a distributor and service provider.
Media Contacts
RIBE
Stefano Berti, CEO, Ribe Srl
Tel: +39 02 574 10 389
Email: ribest@tin.it
OR
DEC Group
Frederic Pasche, Area Sales Manager (Switzerland)
Tel: +41 21 544 10 64
Email: f.pasche@dec-group.ch
Resources
Click on Dec Group appoints Ribe as Italian agent for more information.
Click on Dec Group to contact the company directly.
---
Supplier Information
Supplier: DEC Group
Address: Z. I. Larges Pièces A, Chemin du Dévent, P. O. Box 9, 1024 Ecublens/Lausanne, Switzerland
Tel: +41 21 694 20 40
Fax: +41 21 694 20 59
Website: www.dec-group.net
---