---
Dec China hosts second technical seminar in Shanghai
---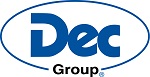 Press Release | DEC Group
FEBRUARY 28, 2019
Ecublens, Switzerland: –Dec China, the Asian operating arm of powder handling and micronization specialist Dec Group, is to repeat its successful technical seminar on micronization and containment issues in pharma production.
The Dec China 2nd Technical Seminar is a one-day event being held on March 12 at the Shanghai Pudong Marriott Hotel.
Micronization challenges
Presentations and sessions will begin with an overview of challenges and issues when micronizing powders from Dec Group's Micronizing Product Manager Aleardo Cattivelli, followed by an exploration of the key role that micronization is playing in drug development from Eric Xie, of DFE Pharma.
Later in the morning, Dr. Lan Chen, Dean of the Department of Pharmaceutical Engineering at Shanghai University of Science and Technology, will review micronization in the product development of dry powder inhalation delivery methods. Then Dec Group's Containment and Micronization Director, Andrew Lemaire, will turn attention to the challenges of high containment in handling sterile and toxic substances in pharma and fine chemicals production.
Isolation issues
The containment theme will continue after lunch when Leonard LIU, Managing Director of Holysci. & Tech. Co. Ltd. will examine the challenges of isolation in handling high potency active pharmaceutical ingredients (HPAPIs).
The mid-afternoon session will look at the role of Dec Group's Powder Transfer System (PTS) in enabling seamless process integration between powder handling and micronization when the group's Managing Director, Frederic Dietrich shows how to 'Increase plant productivity and safety by process linking'.
Finally, Matt Safi, MD of Pharma Bio Solutions, will consider the role of IT and 'Data Integrity in pharmaceutical Production'.
Further information and registration are available from DEC China (see Contacts).
 
About Dec Group
Dec (Dietrich Engineering Consultants) Group is a leading global provider of contained powder handling systems and is recognized as a world-leading expert in process containment technologies. It has been supplying the pharmaceutical, chemical, food and cosmetic industries for more than 30 years.
Headquartered near Lausanne, Switzerland, Dec Group has a global presence with subsidiaries and agents in more than 30 countries including subsidiaries in the UK, Ireland, Germany, Poland, India, China and the USA.
In excess of 200 companies worldwide have successfully integrated more than 5000 Dec systems into their production sites. These include a wide range of patented products that enhance safety, hygiene, containment, reliability and productivity in powder handling.
Dec offers innovative approaches across the range of powder handling and process containment applications, including transfer, micronizing, filling/emptying, sampling, blending, dosing, aseptic solutions, milling, isolators and advanced cleaning (CIP/SIP) features.
Media Contacts
Ms. Tong Tong, Dec China
Tel: +86 21 2076 5583
Mobile: +86 1582 121 4424
Email: T.Tong@dec-group.cn
OR
Gabriela Mikhaiel, Dec Group Marketing
Tel: +41 21 694 20 40
Email: G.Mikhaiel@dec-group.ch
Resources
Click on Dec China 2nd Technical Seminar for more information.
Click on Dec Group to contact the company directly.
---
Supplier Information
Supplier: DEC Group
Address: Z. I. Larges Pièces A, Chemin du Dévent, P. O. Box 9, 1024 Ecublens/Lausanne, Switzerland
Tel: +41 21 694 20 40
Fax: +41 21 694 20 59
Website: www.dec-group.net
---