---
Aurena First-Aid Burn Gel
---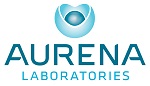 Products & Services | AURENA LABORATORIES
Overview:
Aurena Laboratories has developed Burn Gel as a water soluble, transparent hydrogel, also containing Aloe vera. The cooling and soothing effect offers first aid treatment and pain relief after excessive exposure to the sun or after heat exposure. The product may also be used to treat radiation-induced dermatitis, such as sunburn, which may be considered a superficial burn. The use is limited to heat, sun and radiation damaged skin (first or superficial second degree burns only.
Burn Gel is a safe and effective product based on advanced formulation and aerosol delivery. It is ready for private label and store brands based upon demonstrable benefits based on clinical research.
Features
Burn Gel's combination of a careful formulation with bag-on-valve delivery provides a unique innovation that delivers increased comfort for the patient with quick and easy administration.
The formulation is a water-based fluid consisting of CarboxyMethylCellulose (CMC) plus Aloe vera concentrate that forms an aerosol gel that is water soluble and transparent.
Aloe vera has been used since ancient times for wound care. Animal studies have shown that Aloe vera may help the wound healing process, with effects on prostaglandin and bradykinin hydrolyzing enzymes hypothesized to reduce pain and inflammation.
Delivery is based on the Bag-on-Valve (BoV) spray system in which the gel is dispensed without being mixed with the propellant that is kept separate in a bag. The BoV technology allows quick and continuous dispensing, making it a quick and convenient solution when first-aid treatment is needed immediately.
This design is user friendly, allowing use with the canister held in any position, and facilitates burn care. The device provides a gentle pressure and when used in accordance with instructions provides good medical care for the burn.
Contrary to sheet hydrogels the current device does not use adhesives that risk damaging the wound, does not require cutting or other measures to fit to the site of injury and is easier to apply to curved body surfaces.
As an aerosol, Burn Gel can be applied to the burn with no physical contact, forming a transparent dressing that makes it easy to inspect the burn and can be rinsed off with no risk of damaging the wound.
Applications
Aurena Burn Gel has been developed specifically for the private label market, suitable for a variety of market segments within wound and skin care, first aid, occupational safety and over-the-counter (OTC) channels.
Burn Gel is registered according to MDD (Medical Device Directive, 93/42/EEC, Class IIa and is manufactured at Aurena's facilities in Karlstad, Sweden.
This is a fully developed, market-oriented, well-documented product with very short time-to-market.
Aurena supports Burn Gel with regulatory expertise, certificates, scientific evidence, etc.
Benefits
Burn Gel is a safe and effective product based on advanced formulation and delivery. It is ready for private label marketing based upon the following benefits:
Non-contact, easy and comfortable application
The current device is safe and effective when used on skin wound resulting from burns, scalds, sunburn and radiation therapy
The device offers attractive user friendliness
The moist and cooling wound environment created are the same as that produced by sheet hydrogels without the application difficulties
Safe and effective for intended use on first degree or partial second degree burns that blanche to pressure
Resources
Click on Aurena Laboratories Burn Gel for more information.
Click on AURENA LABORATORIES to contact the company directly.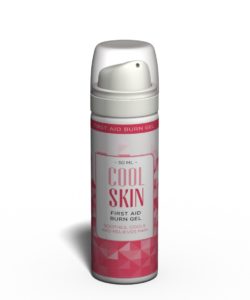 ---
Supplier Information
Supplier: AURENA LABORATORIES
Address: Fjärrviksvägen 22, 653 50 Karlstad, Sweden
Tel: +46 54 44 44 800
Website: www.aurenalabs.com
---