---
Swiss-based Hapa to Unwrap Prototype at Interpack 2014
---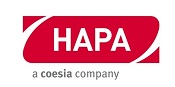 Press Release | Hapa AG
MAY 07, 2014
Volketswil, Switzerland: –Innovative On Demand print specialist and performance ink developer Hapa AG will take the wraps off its new generation prototype multi-touch panel at this month's Interpack 2014 Trade Fair in Dusseldorf.
Multi-touch control
Hapa says the panel, an example of the most modern web technology, will be embedded into all UV Flexo, DOD, Hybrid printing and laser engraver systems by 2016. The control system has a large, clear display and an ultra-intuitive and user-friendly interface.
Visitors to Hapa on Stand D31 in Hall 6 will be able to see the multi-touch screen in action on the Hapa 230 Hybrid, in its demonstration of two-colour printing on aluminium foil.
Elsewhere on the stand, Hapa's Universal Label Printer, a UV DOD WCMYK modular printer, will flex application capabilities on aluminium foil, medical paper, Tyvek, plus other foils, including transparent materials and PSA labels.
Mint print
Visitors will be able to take away a refreshing memento of Hapa's multi-talented print capabilities – their own photo printed onto a tin of mints by the Hapa UV DOD redcube. The redcube will have more to show visitors: one exhibiting direct-print applications on BFS vials and pre-glued flat cartons, and another exhibited with a Laetus MV70 in a mark and verify solution.
And more
The Hapa UV DOD BlisterJet will perform high-speed one-colour printing on blank aluminium-backed blister packs.
The company's Aftermarket team will also be on-site at Interpack to talk about customer-focused services ranging from technical training to delivering custom-engraved print mats.
Hapa Ink
Hapa's newest business will showcase the meaning of Swiss Ink Performance. Using a range of colours from its portfolio of UV DOD inks, including white, Hapa Ink will demonstrate the excellence and suitability of their products for a range of applications and materials. Hapa Ink is an experienced supplier to several OEMs, and has products printing on plastic, aluminum, glass, and labeling materials of all types.
Hapa abounds
Visitors will be able to spot plenty of Hapa systems around Interpack 2014: in Hall 16, for example, an integrated Hapa EasyFlex UV Flexo system will be printing one colour on aluminium foil as part of the FAMAR display on Stand B47. Elsewhere in Hall 16, the Bausch + Ströbel stand will be showing an integrated LabelJet DOD printer performing serialisation printing in a CMYK application.
On the QualiVision stand (IPP28) in Hall FG-South, a redcube will be delivering perfect print integrated in a track and trace solution.
About Hapa
Hapa's printing systems are developed and produced at its headquarters near Zurich, Switzerland. Hapa also has presence in the USA, UK, Germany, India, Mexico, Brazil and Japan, employing some 150 people in total. There are more than 2,000 Hapa machines in service in more than 50 countries worldwide.
Since introducing its first printing machines in 1933, Hapa has championed innovative printing solutions that can easily be integrated into existing packaging processes.
Thanks to its more than 50 years as a partner to the pharmaceutical industry with its strict regulatory environment, Hapa possesses invaluable know-how that translates into highly relevant and effective solutions.
The company is a proud member of Coesia Group. Headquartered in Bologna, Italy, Coesia comprises 14 globally operating companies, active industrial leaders in automated machinery, industrial process solutions and precision engineering.
About Interpack 2014
The Interpack Trade Fair, held every three years in Dusseldorf, Germany, is one of the world's leading events for the packaging industry and related process technologies. This year's event will take place on May 8-14.
Organisers Messe Düsseldorf say all available spaces for Interpack 2014, in the 19 halls at the Düsseldorf Exhibition Centre, are fully booked. This repeats the success of the 2011 Interpack fair, which attracted 2,703 exhibitors from 60 countries and more than 165,000 visitors representing pharmaceutical, cosmetics and other industries ranging from food and beverages to industrial goods and related services.
For 2014, Interpack will feature an extensive supporting programme with a new Components event, a Metal Packaging Plaza and the world Save Food Congress, organised in co-operation with the UN Food and Agriculture Organisation to highlight global food loss and food waste.
Overall, about 1,100 of the roughly 2,700 exhibitors will be showing solutions aimed at the pharmaceutical industry.
Media Contacts
Anja Koletzki, Hapa AG
Tel: +41 (0) 43 399 32 00
Email: anja.koletzki@hapa.ch
Resources
Click on Hapa to stage double premieres at Interpack 2014 for other information.
Click on Hapa to contact the company directly.
Click on Hapa – Interpack 2014 follow up for further information about Interpack 2014.
---
Supplier Information
Supplier: Hapa AG
Address: Chriesbaumstrasse 4, 8604 Volketswil, Switzerland
Tel: +41 43 399 32 00
Fax: +41 43 399 32 01
Website: www.hapa.ch
---