Contact Supplier
Contact Supplier
To get in touch with Sofrigam highlighting advanced parcel shippers at PACK EXPO Las Vegas, simply fill out the form below.
Sofrigam highlighting advanced parcel shippers at PACK EXPO Las Vegas
Rueil Malmaison, France: – Temperature-controlled logistics and pharmaceutical cold chain packaging specialist Sofrigam S.A. will showcase its recently introduced sophisticated and secure Parcel Shipper solutions at the huge PACK EXPO annual trade fair in Las Vegas later this month.
Sofrigam will be a prominent presence at the expo, both as a sponsor and exhibitor with a large stand at Booth 519 at the at the Las Vegas Convention Center, showing its extensive range of temperature-controlled packaging solutions, meeting the whole spectrum of needs from global logistics to last-mile distribution and patient care.
Initial Range of parcel shippers
Centerpieces of the Sofrigam display will be its recently developed Initial range of parcel shippers, designed as cost-efficient single use insulated packaging solutions to maintain pharma products at target temperature at the lowest cost.
These include the sophisticated Elite Cubic parcel shippers: reusable packaging boxes that combine Vacuum Insulated Panel (VIP) and Polyurethane isolation to control temperature for up to 168 hours. These combine very high performance with user friendliness, being very easy to prepare and to load with a universal configuration.
Patient-centric Initial cooling bags
The range also includes insulated Initial Patient Bags; cooling satchels specially designed to fit the end-user needs of patients in being ergonomic, easy to use, easy to transport and with temperature-controlled durations from few hours to several days.
The Initial bags are designed arounds the concept of patient-centricity that is now at the heart of pharma company's current emphasis on overall end-user experience.
Multiple missions
"As one of the top leading companies providing to the most important pharmaceutical and biopharma companies in the world and with our own production site in the USA, it is only fitting that Sofrigam should play an important role in this event," said US Sales Manager Cira Costa, who will attend this event in Las Vegas.
"Maintaining a perfectly stable temperature during the shipping is the first mission of Sofrigam packaging, but not the only one." Mrs. Costa noted.
"Our temperature control packaging solutions optimize logistics to lower costs, make the packaging preparation easy and do our utmost to protect our environment," she added.
Sofrigam will also present its So-Reuse Program that assists customers in managing and recycling their packaging waste materials.
About Sofrigam
With over 40 years of experience, Sofrigam provide a comprehensive portfolio of innovative packaging and related solutions that allow pharmaceutical and other clients to optimize their temperature-controlled logistic chains.
From its French roots, Sofrigam has become a global company, operating in the USA, Canada, UK and across Europe, with manufacturing centers in North America and Europe.
Sofrigam manufactures a range of standard and made-to-measure thermal packaging products, including cartons, cases, bags and pouches that cover every step in the cool chain, from manufacturer to end-user.
It also offers customized services designed to achieve secure, cost effective and ecological cold chain logistics in shipping, storage and packaging.
Sofrigam Services accompany clients through every step of the logistics chain while prioritizing safety of goods and reducing costs. Advanced software and other solutions allow clients to audit their cold chains, monitor shipments, analyze logistics lanes, manage Inventory and optimize ordering.
Sofrigam can also deliver best Time to Market through thermal simulation equipment combined with its 'cut & glue' customization process that gives customers the ability to adapt any catalog product to its own needs with development time reduced to as little as 15 days.
About PACK EXPO 2019
The annual PACK EXPO and the co-located Pharma EXPO together form of the world's most important trade fairs for the advanced packing and processing industries, attracting more buyers from the USA than any other sector event.
The 2019 PACK EXPO and associated Pharma EXPO show form a unified three-day event, opening September 25 at the Las Vegas Convention Center, in Las Vegas, Nevada, USA. It is expected to attract more than 30,000 visitors and some 2,000 exhibitors.
The EXPO events are jointly presented by PMMI, The Association for Packaging and Processing Technologies, along with the International Society for Pharmaceutical Engineering (ISPE). More information at: https://www.packexpolasvegas.com
Resources
Click on Product catalog to download latest Sofrigam brochure.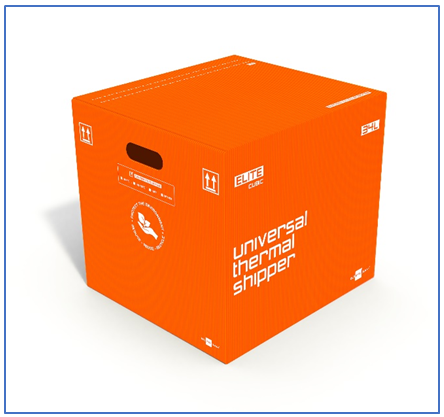 Sofrigam Elite Cubic parcel shipper: reusable packaging box offering long period temperature stability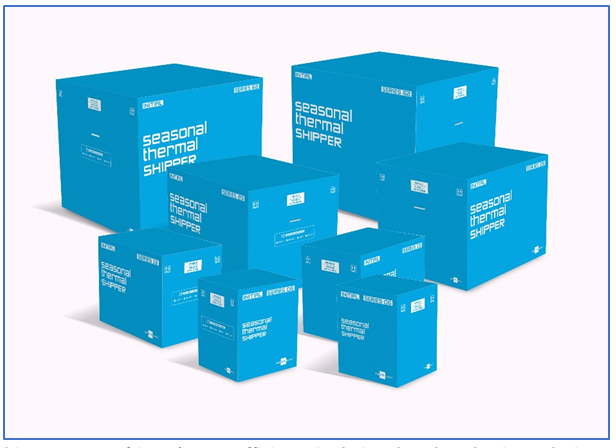 Initial Parcel Shippers are Sofrigam's cost-efficient single insulated packaging solution to fit to every logistics circuit, domestic or international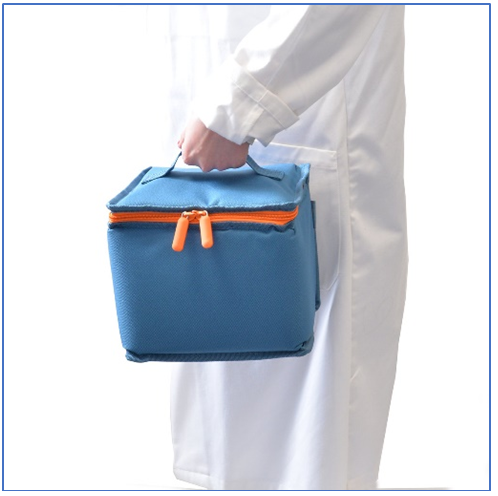 Sofrigam Initial Patient Bags are specially designed to fit the end-user daily needs of patients with chronic diseases