Contact Supplier
Contact Supplier
To get in touch with Sofrigam highlighting advanced parcel shippers and patient bags at CCGF 2019 Boston, simply fill out the form below.
Sofrigam highlighting advanced parcel shippers and patient bags at CCGF 2019 Boston
Rueil Malmaison, France: – Temperature-controlled logistics and pharmaceutical cold chain packaging specialist Sofrigam S.A. will showcase its recently introduced sophisticated and secure Parcel Shipper solutions at the 17th Annual Cold Chain GDP & Temperature Management Global Forum 2019 in Boston, Massachusetts.
Sofrigam is once again a sponsor and prominent exhibitor with Stand Sofrigam at Booth 33 at the co-located trade exhibition at the Boston Sheraton showing the company's wide range of temperature controlled shipping and delivery cartons, patient centric bags and pouches and data-enabled intelligent solutions. .
Elite Cubic Parcel Shipper
Stars of the Sofrigam display will include its GDP compliant Elite Cubic duration reusable parcel shippers and patient-centric Initial Patient Bags, designed for last mile transport and end-user needs.
Elite Cubic is an ultra-high performance reusable parcel shipper combining VIP (Vacuum Insulated Panels) and polyurethane insulation for stable temperature control over an extraordinary duration of up to 168 hours.
Initial Patient Bags
There will also be a CCGF Show sneak preview for the newly developed range of Initial Patient Bags and pouches specially designed to fit to healthcare professionals and patients' needs with controlled temperature duration up to 12 hours. These bags are three times lighter than other cooling bags on the market thanks to B-Thin technology cooling sleeves.
Hands-on demonstrations will show the bags ability to offer maximized payload space at minimum weight, ergonomic design and ease of use with a simplified packout process to prevent human errors. The bags are designed to transform quality of life for patients with chronic diseases who need to keep temperature controlled medicines with them.
The Sofrigam team in Boston will be led by Commercial Director Alain Schuerwegen and Cira Costa, US Business Manager.
Human values
"Now that we are well implanted in the US with our own production site, Sofrigam couldn't miss this meeting focused on The Best Practices and the Last Advanced Packaging Technologies to Achieve a Compliant, Cost-Efficient and Secure Temperature-Controlled Supply Chain," said Mr. Schuerwegen.
"These themes coincide with our own vision to bring pharmaceutical companies and their customers efficient and cost-effective cold chain solutions to deliver valuable life-science products worldwide, at the right temperature, whatever their logistics, technic or human constraints," he added.
"At Sofrigam, we strive constantly to improve quality of shipments, safeguarding patients' lives and the environment and the Elite and Initial solutions are perfect embodiments of those aims," Mr. Schuerwegen concluded.
About Sofrigam
With over 40 years of experience, Sofrigam provide a comprehensive portfolio of innovative packaging and related solutions that allow pharmaceutical and other clients to optimize their temperature-controlled logistic chains.
From its French roots, Sofrigam has become a global company, operating in the USA, Canada, UK and across Europe, with manufacturing centers in North America and Europe.
Sofrigam manufactures a range of standard and made-to-measure thermal packaging products, including cartons, cases, bags and pouches that cover every step in the cool chain, from manufacturer to end-user.
It also offers customized services designed to achieve secure, cost effective and ecological cold chain logistics in shipping, storage and packaging.
Sofrigam Services accompany clients through every step of the logistics chain while prioritizing safety of goods and reducing costs. Advanced software and other solutions allow clients to audit their cold chains, monitor shipments, analyze logistics lanes, manage Inventory and optimize ordering.
Sofrigam can also deliver best Time to Market through thermal simulation equipment combined with its 'cut & glue' customization process that gives customers the ability to adapt any catalog product to its own needs with development time reduced to as little as 15 days.
About CCGF 2019
The annual Cold Chain GDP & Temperature Management Logistics Global Forum (CCGF) is an annual conference that focuses on the specialized needs of the temperature-sensitive supply chain. Hosted in the USA, it is the world's largest event for temperature-controlled pharmaceutical, biotech and healthcare supply chains.
The 17th Annual CCGF conference is a four-day event opening October 15 at the Sheraton Boston.
Last year's forum in Philadelphia attracted more than 800 delegates, while the 2019 forum, featuring new branding and a new venue, will again provide a platform for more than 100 speakers and a further expanded range featuring new session formats, speaking faculties and vendor options, along with a co-located trade show.
The event is organized by IQPC. More information at: https://www.pharmalogisticsiq.com/events-coldchainglobalforum
Resources
Click on Product catalog to download latest Sofrigam brochure.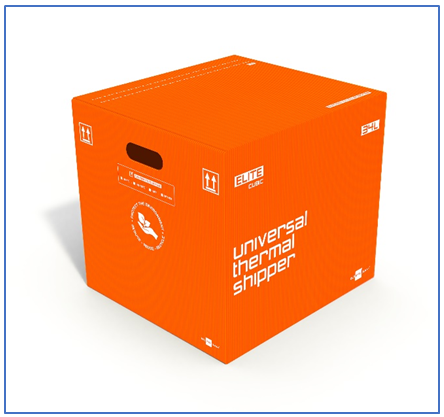 Sofrigam Elite Cubic parcel shipper: reusable packaging box offering long period temperature stability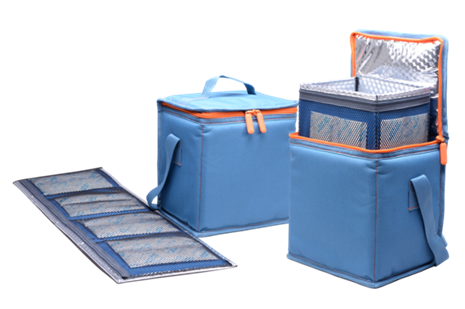 Initial Patients Bags are available in a wide range of sizes and formats from two litres to 45 litres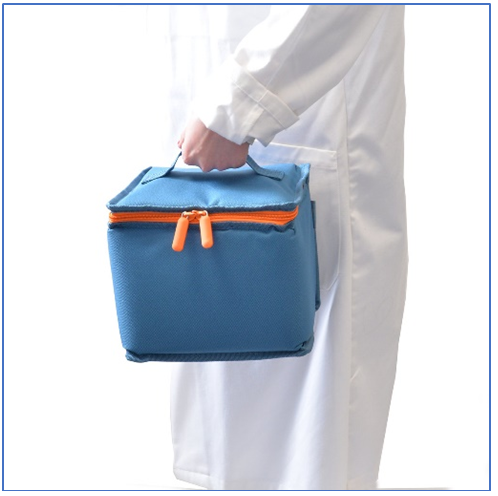 Sofrigam Initial Patient Bags are specially designed to fit the end-user daily needs of patients with chronic diseases