Contact Supplier
Contact Supplier
To get in touch with Progress-EXS to share strategic insights at HollandBIO 2020, simply fill out the form below.
Progress-EXS to share strategic insights at HollandBIO 2020
Hoofddorp, The Netherlands: – Progress Executive Services (Progress-EXS), the strategic consultancy company for pharma and life sciences, will attend the members-only Netherlands biotech summit, HollandBIO 2020, in Rotterdam.
A Progress-EXS team led by CEO Thijs Veerman will use the conference and networking event to present the company's broad range of high level strategic management services, along with insights into strategic challenges facing the life sciences sector.
Quickscan Scan offerings
Progress-EXS will also highlight the Quickscan strategy toolkits that provide client companies with fast track ways to re-assess license to operate, GMP compliance, time to market and internal processes.
Progress has a close relationship with HollandBIO and has become a regular attendee at the annual event.
"We look forward to exchanging knowledge and insights with some of the leading experts in the biotech and life sciences sectors," commented Thijs Veerman.
About Progress-EXS
Headquartered at Hoofddorp in The Netherlands, Progress Executive Services (Progress-EXS) is the high-level consultancy arm of Progress-PME, providing C-suite strategic advice and high-level management services to international customers in the life sciences industries.
Progress-EXS was founded to act as a key partner for executives within pharmaceutical, biotechnology, healthcare and other life science organizations, supporting them with their decision-making processes and identifying strategic and operational gaps that place products, delivery and quality at risk.
Progress-EXS principally supports its clients with interim senior management and consultancy services, relying on a wide network of consultants and senior interim executives possessing deep experience of top level management in the life science and pharmaceutical companies industry to offer specialized executive-focused advice and services. These cover strategic and business-critical aspects such as manufacturing efficiency, quality, business development and management of projects, processes and programs.
It has also developed targeted products and tools such as its validated license-to-operate GMP compliance program and time-to-market CMC Quickscan.
Further information at: https://www.progress-exs.com
About HollandBIO 2020
The annual Dutch Biotech Event (HollandBIO) is a conference that welcomes biotech companies of all shapes and sizes, from start-ups to established multinationals, with a focus on emerging trends and innovative technologies.
The event offers keynote addresses from leading biotech entrepreneurs, hands-on technology workshops and networking with industry leaders and experts.
HollandBIO 2020 is a one-day event held January 23 at Rotterdam's MAASSILO club and meeting place, in a converted warehouse on the historic dockside at Maashaven Zuidzijde.
The 2020 conference will feature keynote presentations from rheumatologist, and immunologist Paul-Peter Tak, Senior Vice President of GlaxoSmithKline (GSK) and founder of several biotech companies in the Netherlands, UK and the US. The conference will also hear from plant breeding thought leader Julie Borlaug from Inari Agriculture.
The event is organized by HollandBIO with further information at https://www.hollandbio.nl/event/hollandbio-year-event-2020/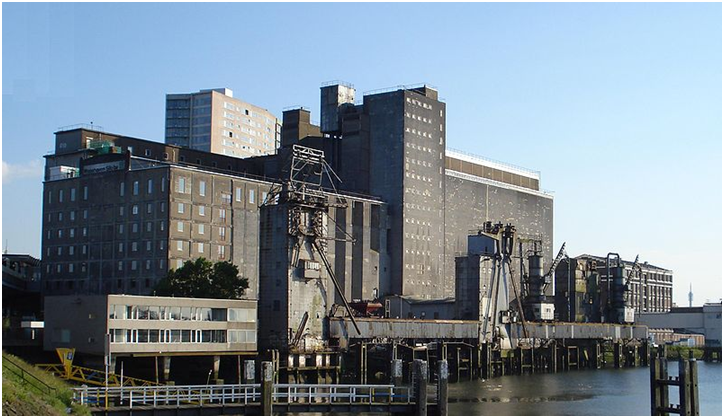 Conference venue: MAASILO, Rotterdam
View Articles by Progress Executive Services (Progress-EXS)