Contact Supplier
Contact Supplier
To get in touch with Progress-EXS Feasibility Studies: From ambition to viability, simply fill out the form below.
Progress-EXS Feasibility Studies: From ambition to viability
Strategic management consultant Progress-EXS has developed expertise in conducting fast-track feasibility studies that are essential for realizing the long-term ambitions and strategic development of pharmaceutical and life sciences organizations.Progress-EXS feasibility studies enable senior management in client companies reduce risks, and improve time-to-market by generating key insights into the critical factors, strengths, weaknesses, market opportunities, financials and economics of any project under review.
Feasibility study scope and deliverables
Feasibility studies are normally applied to specific projects, such as the building of a new facility or introduction of a new drug or product line. For the latter, for example, the study will examine infrastructure required for development and manufacturing, facility needs, the process equipment train, the efficiency and efficacy of the process and possible quality and regulatory issues.
Progress-EXS feasibility studies always provide estimates of investment costs and lead time to market.
Studies are conducted by Progress-Executive Services professionals with at least 25 years of experience in Pharma & Life Sciences.
Feasibility study methodology
Progress-EXS feasibility studies can be completed within a maximum two months.
Studies begin by identifying and formulating the basic ambition or objective, with relevant aspects identified with the aid of a purpose-designed questionnaire.
Based on the quantitative and qualitative data identified from the interrogation process, the Progress-EXS study team can isolate critical gaps and risk factors.
From here, it is possible to quantify lead time and investment costs. When compared with market opportunities stemming from the investment, these provide overall measures of project viability.
Resources
Click on Progress-EXS Services to download brochure.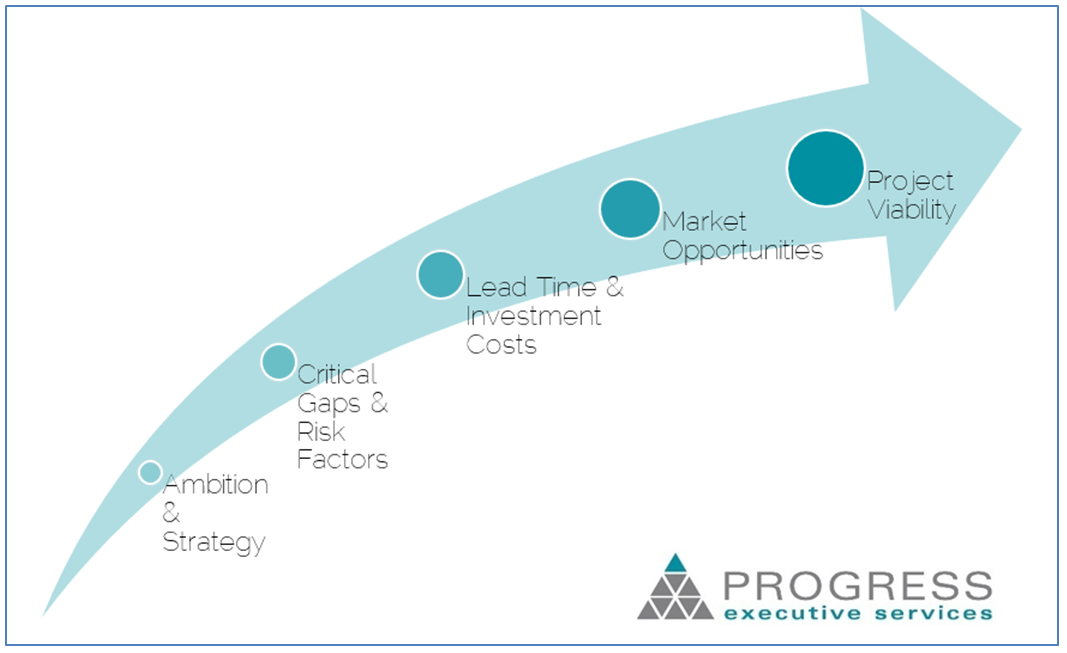 View Articles by Progress Executive Services (Progress-EXS)