Contact Supplier
Contact Supplier
To get in touch with Phage Consultants, simply fill out the form below.
Phage Consultants returning to BIO International for tenth year
Gdansk, Poland: – For the tenth year in succession, specialist CRO Phage Consultants will once again bring its advanced bacteriophage expertise to the 2019 BIO International Convention (BIO 2019), one of the biggest biotech industry events in the world.
PC will also be an exhibitor at the event with its stand at Booth 3705 at the Pennsylvania Convention Center in Philadelphia.
Anti-contamination technologies
Phage CEO and founder, Dr. Marcin Los, will be on stand to talk to visitors about the CRO's advanced range of phage-focused decontamination and infection prevention technologies.
This is a return to BIO International for Phage Consultants, which has attended the event every year since 2009.
Protecting fermentations
The Phage Consultants stand will display a wide range of its bacteriophage-based solutions for safeguarding sensitive biotech processes, biological reactions and fermentations, but also solutions focusing in particular on keeping bacterial fermentations free from phage contamination.
Dr. Los will also use the congress's ONE-on-ONE™ Partnering facility to explain more about Phage Consultants' bacteriophage contamination and microbial detection tools and its troubleshooting and prevention capabilities.
Tailored solutions
"We are very glad to be returning to BIO International, which is such an important event for our industry," commented Marcin Los.
"We have always found this event provides a great forum for networking and knowledge-sharing that puts us in direct touch with our core user base of fermentation managers and biological production teams," said Dr. Los
"They need solutions that can decontaminate any industrial bioprocess and isolate it from a whole range of bacterial threats, including bacteriophage mixes that can be tailored to individual threat environments," he added.
About Phage Consultants
Phage Consultants is a contract research and manufacturing organization that specializes in bacteriophage detection and characterization and production.
Bacteriophages (phages) are viruses that infect bacteria. First discovered around 1915, phages play an important role in viral biology, used to elucidate DNA viral reproduction through lytic and lysogenic cycles. They have been used for almost a century as alternatives to antibiotics and can have therapeutic effect against multi-drug-resistant strains of many bacteria.
Founded in Gdansk, Poland, in 2007, PC have become world leaders in using the power of bacteriophage technology in bioprocess infection and contamination control and assisting companies whose production is based on microbial activities in preventing bacteriophage contamination, along with bacterial, fungal and viral contaminations.
Phage Consultants are also specialists in the field of bacteriophage biology with specific expertise on phage activity in bioprocessing. Its team provides unique assistance to pharmaceutical and biotech companies, offering a range of services from personal training to consulting and process optimization in phage growth limitation. The company also advises and assists clients in the development of new production facilities.
About BIO International 2019
The 26th Anniversary BIO International Convention (BIO 2019) provides a week of intensive networking for biotechnology and pharma leaders to discover new opportunities and promising partnerships. It attracts more than 16,000 delegates involved in a wide spectrum of life science and application areas including drug discovery, biomanufacturing, genomics, biofuels, nanotechnology and cell therapy.
BIO International 2019 moves to Philadelphia PA as a four -day event opening June 3 at the Pennsylvania Convention Center. The convention will feature more than 47,000 face-to-face meetings for some 7,000 companies organised using the proprietary BIO One-on-One partnering™ system, as well as hundreds of individual company presentations, a program of world-renowned keynote speakers and some 20 Session Tracks.
A co-located trade show will feature more than 1,800 exhibitors from fields ranging from digital health and diagnostics to bioprocesses.
The event is organized by the Washington DC-based Biotechnology Innovation Organization with more information at: https://convention.bio.org/.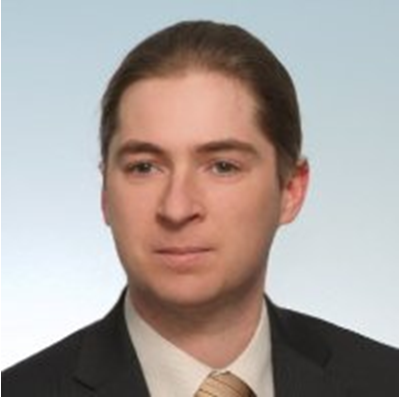 Dr. Marcin Los, CEO, Phage Consultants