Contact Supplier
Contact Supplier
To get in touch with Neyret Group, simply fill out the form below.
Neyret Group continues expansion with new facilities, technical appointment and US subsidiary
Chaponost, France: – Ramped up capacity, a new technical team appointment and creation of new North American subsidiary are among the latest moves in the continued expansion program of Neyret Group (NEYRET), the leading manufacturer of customized automatic assembly and test machinery for medical and life sciences industries.
NEYRET's continuous motion assembly machine specialist, Lagniel SAS, has now established itself in new purpose-built facilities constructed on a green field site near Douvres La Délivrande in Normandy and opened during Q1 2019.
Sales growth predicted
The expanded capacity of the new facility will help Lagniel meet increasing demand for its assembly and test machines.
While current fiscal year 2019 is already secured with sales revenue comparable to the previous year, the current backlog of orders indicate minimum growth of 20% for 2020.
Senior appointment
At the same time, Lagniel has announced a new appointment, with Guillaume Vannier joining the company from September 2 as Technical Director, reporting to General Manager Yves Sango.
M. Vannier has more than 25 years of experience in mechanical engineering. Having gained his Engineering degree from ENSAM, he has served as R & D Manager, Development Director, Technical Director and Business Manager. His track record includes securing some 25 patents for inventions in a previous position. He will take over all projects from Olivier Peru, who is departing after 10 years with Lagniel.
The NEYRET statement said: "We strongly believe that this will augur a bright horizon for our innovation on the future Lagniel development. Neyret Group and Lagniel are excited to see M. Vannier applying his industry experience and first-class education to further grow our continuous motion machines business."
US Expansion
NEYRET has announced creation of a new subsidiary, Neyret Group North America Inc. (NGNA Inc.) based in Delaware, to allow acquisition of an existing automation company to further increase its presence in Americas.
At the same time, it has expanded its North American support operation by fully dedicating a senior Lagniel mechanical expert with 25 years of experience to customer service, handling repair, preventive maintenance and machine continuous performance.
About Neyret Group
French-based Neyret Group (Neyret) is a leading manufacturer of customized automatic assembly and test machinery for the medical and life sciences industries.
The company designs, builds, installs and tunes indexed motion and continuous motion assembly, test and print machines that are fully customized to customer's ideal requirements.
Neyret employs some 200 people at two production sites; Société Guy Neyret producing indexed machines in Chaponost, near Lyon, and Lagniel, producing continuous motion machines in Douvres-la-Délivrande near Caen, Normandy.
In the pharmaceutical and medical sectors, Neyret Group offers fully customized "turnkey" assembly platforms that bring together indexed and continuous motion systems, robotics, check and test systems and industrial vision checking systems.
Resources
Click on High speed assembly and test machines for more on Neyret Group solutions.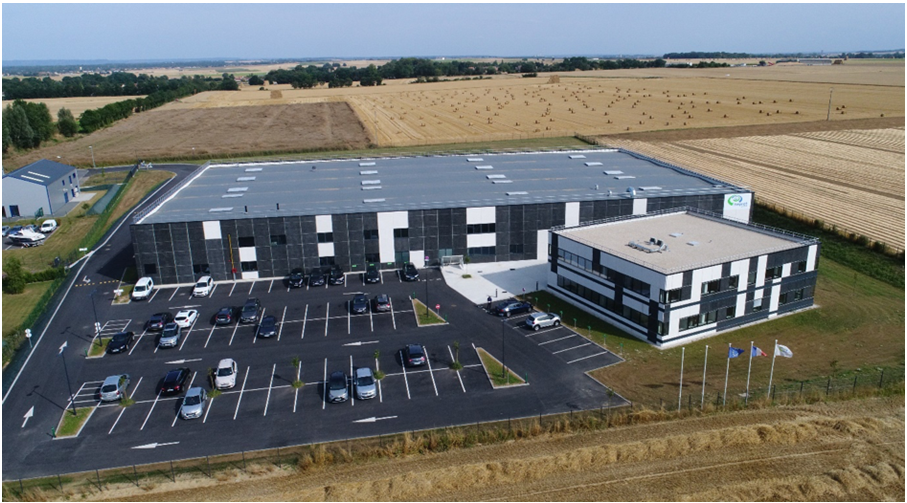 New Lagniel SAS facility at Douvres La Délivrande, Normandy, will increase capacity for continuous motion assembly machines